#24/#25 Tennessee (13-3 | 3-1 SEC) at Florida (11-6 | 2-2 SEC)
Thursday, January 16th, 2020 | 5:01pm CT
Gainesville, FL | Exactech Arena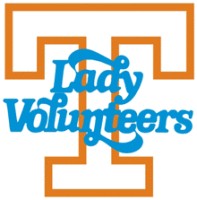 Knoxville, TN – No. 24/25 Tennessee Lady Vols basketball team (13-3, 3-1 SEC) hits the road this week, traveling to Gainesville to take on Florida (10-6, 2-2 SEC) in a 5:01pm CT contest on Thursday at Exactech Arena at the Stephen C. O'Connell Center. This will mark the 57th meeting between these programs, with the Lady Vols leading the all-time series by a 52-4 advantage.
Tennessee won its second straight league game and picked up its fifth victory in its last six contests on Sunday, as the Lady Vols overcame an early four-point deficit to defeat Georgia by 17, 73-56.
UT also has SEC wins over Missouri (77-66) and Ole Miss (84-28) and is tied for third in the league.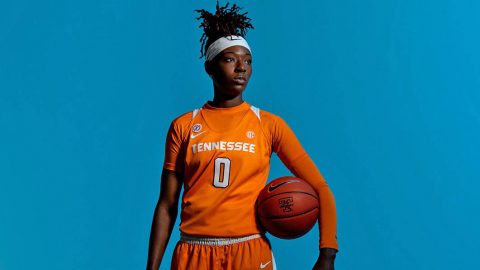 UT's only losses this season are to (then) No. 1/1 Stanford, Texas and No. 13/13 Kentucky.
The Lady Vols defeated Notre Dame, which was ranked #15/14 when the teams played in November.
Florida sits at .500 in the league standings after falling to #14 Kentucky on Sunday in Gainesville, 65-45. The Gators, who are tied for seventh in the SEC standings, have wins over Vandy (68-60) and Auburn (83-63) and lost to #15 Mississippi State (93-47).
Following Thursday's battle, Tennessee next plays at home on Monday, as Alabama comes to Knoxville for a 6:00pm CT contest on the SEC Network. Florida, meanwhile, gears up for a Sunday matinee at Texas A&M (3:00pm CT/SEC Network).
Broadcast Information
Thursday's game will be streamed on SECN+ with Kyle Crooks (PxP) and Brittany Davis (Analyst) handling the call.
The contest also can be heard on Lady Vol Network radio stations and by audio stream, with Mickey Dearstone calling the action for the 21st season and Bobby Rader serving as the studio host.
A link to the live audio stream can be found on each game's Hoops Central page or the Lady Vol schedule on UTSports.com.
For a list of Lady Vol Network affiliates, please click on the Fans tab at the top of UTSports.com, select Vol Network and then click on Vol Network Affiliates in the black bar at the top of the page.
Air time for games on the Lady Vol Radio Network generally occurs 30 minutes prior to tip-off.
SECN+ games are online broadcasts and are available only on WatchESPN via computers, smartphones and tablets.
All of the games included in the ESPN package (ESPN, ESPN2, ESPNU) and the SEC Network will be available through WatchESPN, accessible online at WatchESPN.com, on smartphones and tablets via the WatchESPN app, and streamed on televisions through Amazon Fire TV, Apple TV, Chromecast, Roku, Xbox 360 or Xbox One to fans who receive their video subscription from an affiliated provider.
Recap of Tennessee Lady Vols Last Game
The No. 23/24 Tennessee Lady Vols basketball picked up their third SEC win on Sunday, defeating Georgia at Thompson-Boling Arena, 73-56, in front of a season-high crowd of 10,036.
UT (13-3, 3-1 SEC) was led by junior Rennia Davis with 17 points and six rebounds. Senior Lou Brown and freshmen Tamari Key and Jordan Horston were also in double figures with 12, 13 and 14, respectively.
Junior Maya Caldwell paced Georgia (10-7, 1-3 SEC) in scoring with 13 points. Gabby Connally chipped in 11 points, and Que Morrison finished with 10.
Horston led Tennessee team in assists, tallying seven. Sophomore Jazmine Massengill recorded a team-high seven rebounds, while UT out-rebounded UGA, 35-29, and out-scored UGA in the paint, 36-22, with 20 of those coming in the second half.
Notes From Last Game
Balanced Attack
Coming off a game against Ole Miss that saw seven Lady Vols score eight or more points and three tally more than 10, UT had four players make their way into double digits against Georgia. Tennessee has now had three or more players in double figures in 11 of 16 contests.
Block Party
Freshman Tamari Key blocked four shots against Georgia, moving her season total to 41. Her average of 2.6 bpg. ranks third in the SEC, but she is first in league games at 4.5 per contest.
Horston Dishing
Freshman Jordan Horston headed into the match-up with Georgia tied with Tyasha Harris (South Carolina) for first in the SEC in assists per game at 4.9 apg. Sunday she doled out seven assists against Georgia, moving her season average to 5.1 apg. If the season ended today, that average would rank first among Lady Vol freshmen all-time.
Double-Figure Streaks
Rennia Davis scored in double figures for the 14th straight game. She now has hit 10 or more points in 14 of 15 games this season and in 28 of her past 29 contests. Jordan Horston, meanwhile, has developed consistency in scoring as well, hitting double figures in her sixth-consecutive game and for the 10th occasion in 2019-20.
Sharing The Ball
Tennessee recorded 20 assists in the win over UGA, marking the sixth time this season the Lady Vols have had 20 or more dimes in a contest. They were coming off a game at Ole Miss where they dished out 24 assists.
Sharp Shooters
The Lady Vols shot a scorching 51.9 percent from the floor against Georgia and hit a season-high 66.7 percent of shots from behind the arc. Tennessee has now hit at least half of its shots in seven games this season. During the 2018-19 season, that occurred only three times.
Tennessee Lady Vols Topics
The Lady Vols are allowing opponents only 30.6 percent shooting from the field and have allowed only No. 1/1 Stanford (42.6) Missouri (40.4) and Kentucky (40.0) to shoot better than 39% this season. Eight opponents have failed to shoot 30 percent vs. Tennessee, including Ole Miss, which shot 18.5 percent on Jan. 9. That was the lowest percentage since January 8th, 2012, when Arkansas shot 18.2 percent.
Tennessee has outworked 14 of 16 foes on the glass this season and has pulled down 53 or more rebounds nine times.
Tennessee has shot for a higher percentage from the field in every game except for the Texas and Stanford match-ups, in which the Longhorns knocked down 36.2 to UT's 30.6 percent and the Cardinal prevailed, 42.6 to 27.8.
Six of 11 Big Orange players are hitting 55 percent or better during SEC games. Starters Tamari Key (62.5), Lou Brown (55.6) and Rennia Davis (55.0) are in that club, as are reserves Jaiden McCoy (.800), Emily Saunders (.800) and Jessie Rennie (.600).
UT shoots 45.4 from the field for the season and has hit better than 46 percent in each of its last six games, including three where it shot 50 or better.
The Lady Vols are shooting 30.5 percent on threes for the season, but getting up extra shots is paying off in conference play. The Lady Vols hit eight of 12 three-point attempts vs. Georgia (66.7) and are now connecting on 45.5 percent (20-44) of treys during league play.
Tennessee has recorded 15 or more assists in every game but one this season (Stanford, 7) and has tallied 20 or more on six occasions.
The Big Orange women have won the opening tip in all 16 games, with Lou Brown leading the Lady Vols with four game-opening buckets for her team.
Brown also leads UT with six charges taken.
Tennessee has boosted its free throw shooting percentage to 78.7 in SEC play, standing well above the 61.6 pace during non-conference games.
Kellie Harper's squad held Ole Miss to 28 total points on Jan. 9, marking the fewest points surrendered since allowing a school-record low of 26 to Puerto Rico-Mayaquez on Nov. 29, 2002.
Tennessee is allowing only nine points by opponents in the second quarter of SEC games and is closing out games by scoring an average of 22.8 points during the fourth quarter.
Tennessee Lady Vols Basketball Trending
Junior Rennia Davis is averaging double figures in points (17.4 ppg.) for the third straight year. If she averages 10+ in 2019-20, she'd become the 24th Lady Vol to do so in three different seasons. It's worth noting, only 12 players have averaged 10+ points four times while at UT.
Davis is averaging 20.0 points and 7.8 rebounds in SEC play, shooting 55 percent from the field and 77 percent from the free throw line.
UT now has three players scoring in double figures in SEC play. In addition to Rennia Davis, Jordan Horston is second at 12.8, followed by Tamari Key at 11.3. Rae Burrell is right behind at 9.3 ppg.
Massengill has the highest (12 vs. Missouri) and second-highest (10 vs. Portland State) assist totals by an SEC player this season.
UT's freshmen are not shy about contributing. Jordan Horston leads the team in assists (81) and steals (25) and is second in three-pointers (16). Tamari Key is tops in blocks (41) and field goal percentage (.600) among starters, and Emily Saunders has the best field goal percentage (.708) among reserves.
Freshman Tamari Key's 41 blocked shots rank her No. 16 in the nation and third in the SEC. She is averaging 2.6 blocks per game, which ranks 19th nationally and No. 3 in the SEC. She is currently averaging 4.5 per game in SEC play, which leads all league players.
After hitting 55.3 percent (21-38) from the charity stripe in the non-conference slate, Kasiyahna Kushkituah has hit 9 of 10 free throws (90.0) in SEC play.
Tennessee-Florida Series Notes
Tennessee holds a 52-4 all-time record vs. Florida, dating back to February 8th, 1980, winning four straight and 15 of the past 16 meetings.
Kellie Harper is 0-1 vs. the Gators, suffering a 66-64 neutral site loss as NC State's head coach on November 23rd, 2012.
UT is 21-2 all-time in games played in Gainesville, winning the past six trips there and in 12 of the past 13 visits, including 70-42 on February 22nd, 2018.
The last visit's 42-point total by the Gators was the second lowest score UT had ever allowed Florida in Gainesville behind a tally of 40 in 2011.
UF's 14 second-half points in 2018 tied for the (then) fourth fewest by a UT opponent in a second half ever.
UT is 23-2 vs. UF in games played in Knoxville, 8-0 at neutral sites and 3-1 in overtime contests vs Florida, including 3-0 in Gainesville in those extra-frame affairs.
UT's record for most free throws made in a game (40-46) came at UF on February 3rd, 2005.
Sunshine State native Rennia Davis is averaging a double-double in two games vs. Florida. The product of Ribault High School in Jacksonville is averaging 15 points and 10 rebounds after following up an 11/10 effort in Gainesville as a freshman with a 19/10 performance a year ago in Knoxville.
Tennessee redshirt senior Lou Brown and freshman Jessie Rennie hail from Melbourne and Bendigo, Australia, respectively. Florida sophomore Kristina Moore is from Sydney, Australia.
About the Florida Gators
Florida was picked 12th by the media and 14th by the coaches in the SEC preseason polls after an 8-23 record and 3-13 SEC mark in 2018-19.
The Gators, though, stand 11-6 and 2-2 thus far.
Redshirt junior guard Kiara Smith paces the UF attack at 13.9 ppg., while freshman Lavender Briggs and redshirt senior Zada Williams produce 13.8 ppg. and 10.6 ppg, respectively.
Recapping Florida' Last Game
The University of Florida women's basketball team (11-6, 2-2) hung tough but saw No. 14 Kentucky (14-2, 3-1) pull away in the fourth quarter, dropping a 65-45 decision to the Wildcats last Sunday afternoon at Exactech Arena at the Stephen C. O'Connell Center.
Scoring in double figures for the 14th time this season and the sixth-straight game, redshirt junior Kiara "Kiki" Smith paced the Gators with 16 points, while sophomore Ariel Johnson posted 10 on 4-of-6 shooting.
Holding their opponent below their scoring average for the 12th time this season, the Gators limited UK to its second-fewest points scored this year and only 31.4 percent shooting on the afternoon.
Florida went toe to toe with the nationally-ranked Wildcats for the bulk of the game and faced only an eight-point deficit entering the fourth before UK pulled away by outscoring UF, 23-11.
The Gators shot 42 percent (18-of-42) from the floor, but the Wildcats forced a season-high 25 turnovers and out-rebounded Florida, 38-36.
Last Time Tennessee Met Florida
Sophomore Rennia Davis and redshirt senior forward Cheridene Green each posted double-doubles to propel Tennessee to victory over Florida on January 31st, 2019, in Thompson-Boling Arena, 67-50.
Davis ended the day as Tennessee's (14-7, 3-5 SEC) leading scorer with a game-high 19 points and 10 rebounds, while Green posted a season-high-tying 15 points and 10 rebounds.
The Lady Vols shot 45 percent from the floor and controlled the battle inside, out-rebounding Florida, 48-32, and out-scoring UF in the paint, 28-22.
Last Time In Gainesville
No. 15/14 Tennessee defeated Florida at Exactech Arena on February 22nd, 2018, 70-42.
The Lady Vols (22-6, 10-6 SEC) were led in scoring by Jaime Nared with 13. Meme Jackson and Rennia Davis chipped in 11 points, and Davis added 10 rebounds for her seventh double-double.
Tennessee allowed UF only two points in the third quarter, the second fewest points scored in a quarter by any opponent and the lowest quarter total UT (then) had allowed an SEC school.