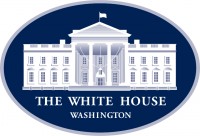 Washington, D.C. – "There are a lot of statistics Mark A. Morgan, acting U.S. Customs and Border Protection commissioner, uses to show how President Donald Trump's policies have helped to cut illegal immigration into the United States"—but there are two that he thinks really make that accomplishment clear, Paul Bedard reports for the Washington Examiner.
"First is daily apprehensions, a number that hit 4,600 at the height of the latest crisis in May. That has now dropped to 1,300. What's more, he said, the 21-daily average is below 1,000, a 78% cut."
Second, detention facilities that once had five times more illegal immigrants in custody than beds available are now well below capacity.
That's good news for American citizens, legal immigrants, victims of human smuggling, and our law enforcement officers.
"House Speaker Nancy Pelosi's delay in transmitting articles of impeachment against President Trump to the Senate was never going to result in what anti-Trump activists demanded. But it further eroded the credibility of the impeachment process by reinforcing the perception that it is nothing but partisan political theater," Senator Marco Rubio (R-FL) writes for Fox News.
The U.S. economy is the best it's been in 50 years. But critics of the President have to find something to complain about, and their latest target is trade. Here's the problem: As President Trump holds our trade partners accountable, "the economy remains robust, wages continue to rise, and inflation stays muted," White House Director for Trade and Manufacturing Policy Peter Navarro writes in The Wall Street Journal.
"Ivanka Trump says the White House is committed to ending human trafficking, which she called 'modern day slavery.' President Donald Trump's daughter and adviser made the comments during a trip to Atlanta on Tuesday. She visited nonprofit groups that help victims of human trafficking," The Associated Press reports.
"Former President Barack Obama's national security adviser fully supported President Trump's decision to kill top Iranian General Qassem Soleimani . . . 'What the administration did in the Soleimani case is absolutely correct,'" General James Jones said. General Jones called it a "powerful step," Caitlin Yilek reports in the Washington Examiner.