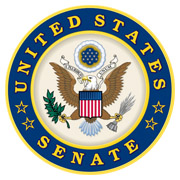 Washington, D.C. – On Wednesday, January 15th, 2020 Chairman Lamar Alexander (R-Tenn.) released the following statement after the Senate labor committee voted to approve the United States-Mexico-Canada Agreement Act (USMCA), which includes several labor provisions:
"Over 40 years ago, Tennessee hardly had any auto jobs. When the North American Free Trade Agreement – NAFTA – was adopted in 1994, Tennessee had about 51,000 auto jobs. Today there are nearly three times as many. More than 140,000 Tennesseans – one third of our state's manufacturing jobs – work in the automotive industry at plants and suppliers in 88 of our 95 counties," stated Senator Alexander.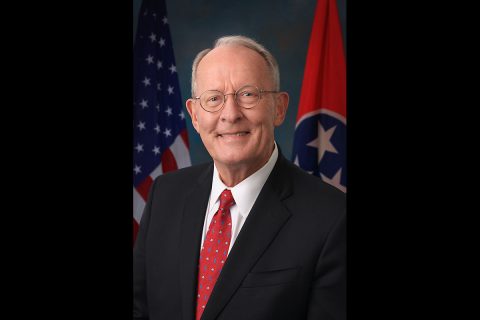 "One of the reasons Tennessee has been able to have so much success building cars and SUVs is because the North American Free Trade Agreement was fundamentally a zero tariff trade agreement," Senator Alexander said. "As a result of this zero tariff trade agreement with Mexico and Canada, the last 26 years have been good for Tennessee workers."
Senator Alexander continued, "And even though there are more auto jobs in Mexico today, the number of auto jobs in the United States is about the same as in 1994 – there are just more auto jobs in the Southeast. In 1980, there were only three automotive assembly plants in the Southeast. In 2018, there were 16. The update to NAFTA that we are voting on today maintains that zero tariff agreement."
Alexander continued: "I support the United States-Mexico-Canada Agreement – which is being called the 'USMCA.' It will continue to raise family incomes and create even more good-paying jobs. I believe the president's stated goal of 'zero tariffs, zero non-tariff barriers, and zero subsidies' is exactly the right goal for Tennessee's auto industry, manufacturers and farmers, and a welcome movement away from piling tariffs on top of tariffs that threaten to destroy jobs and lower family incomes. Tariffs are taxes, plain and simple – and USMCA is fundamentally a zero tariff trade agreement."
"The single most important step the United States could take in 2020 to further improve a growing economy is certainty in our trade agreements. This agreement, as well as the first agreement with China the president is signed, both contribute to that certainty.
"The reason this committee is voting on the USMCA is because it includes a section covering labor provisions," Alexander said. "Among these are provisions to improve workers' rights by granting the United States new enforcement authorities and holding Mexico accountable for improving workers' rights."
Alexander is chairman of the Senate Health, Education, Labor and Pensions Committee, which approved the agreement today by a 22-1 vote. On December 17th, the House Ways and Means Committee unanimously approved the agreement. On December 19th, the agreement was approved by the House of Representatives by a vote of 385-41. And last Tuesday, the Senate Finance Committee approved the agreement by a vote of 25-3.