Tennessee General Assembly Reconvenes on January 14th, 2020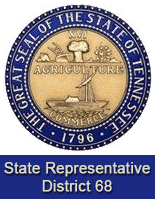 Nashville, TN – The Second Regular Session of the 111th Tennessee General Assembly officially convened this week in Nashville as Republican leaders continued to focus on building upon their recent achievements.
Speaker Cameron Sexton gaveled members into session and also welcomed everyone back before sharing brief remarks with the body about the upcoming session:
The bill filing deadline for this year is set for Wednesday, February 5th. This means all proposals, except bills of local application, must be filed by that deadline in order to be heard for consideration during the 2020 legislative session.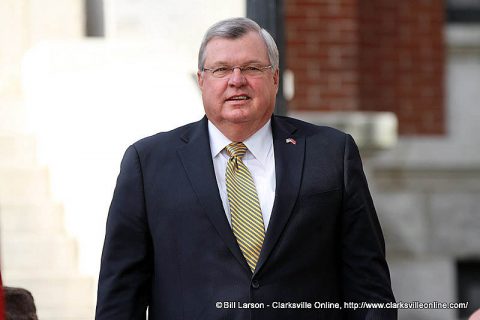 House Republicans Set 2020 Legislative Agenda
As the new legislative year officially begins, House Republicans have an array of issues they will prioritize over the course of the next several months. Their work in 2020 will build upon last year's momentum and accomplishments.
Last year saw passage of a fiscally conservative balanced budget that included more than $35.2 million in tax cuts for all Tennesseans. The budget provides a $239 million investment in the state's Rainy Day Fund bringing the state savings account to $1.1 billion. The budget included a record-breaking $11.3 billion investment in education and multiple initiatives that support businesses by providing opportunities to expand and create new jobs.
Education will remain front and center over these next several months. A key goal will be to improve early childhood literacy rates across this state. This can be accomplished through targeted investments, attracting and incentivizing educators who specialize in these areas, and through community programs and partnerships. Every student should have the same resources and opportunities, so current and future workforces are prepared for successful futures and Tennessee continues to thrive.
Health care remains a priority in 2020. Republicans will further examine ways to create a health care system that improves access and quality of care available, while lowering overall costs. We will look to continue to increase access through telemedicine, and we will focus on promoting competition through Certificate of Need (CON) reform. Improving transparency so patients can determine the type of care that is most affordable to them will also remain a priority. Our current health care system must continue to shift toward a more patient-centered approach. This will allow patients and their loved ones to make all medical decisions, rather than insurance companies or the government.
Additionally, we will advance discussions about overhauling our current criminal justice system so it meets present day standards, not those of 30 years ago. As we work to create a system of justice tempered with mercy, Republicans will focus on remaining smart on crime, but not at the expense of safer communities. Conversations will also likely focus on strengthening responses to individuals with behavioral health needs, sending a strong message to criminals through truth in sentencing laws, and continuing to remove barriers to successful re-entry for those who desire to become productive citizens.
Finally, members of the bi-partisan TANF Working Group will continue to examine the current surplus within the state's Temporary Assistance for Needy Families (TANF) program in order to determine ways we can best support those looking to become self-reliant. The group's overall focus will be to find innovative solutions that support our working families as they strive to overcome obstacles keeping them from achieving their independence.
Under GOP leadership, Tennessee remains near record low unemployment levels. As of November 2019, statewide unemployment was 3.3 percent. Additionally, our income levels are increasing at the second fastest rate in the entire Southeast. Tennessee has the lowest debt and is the most fiscally stable state in the entire country. The Volunteer State remains the best place in the entire nation to live, work, raise a family and retire, thanks to the efforts of the Tennessee House Republicans.
Tennessee General Assembly Officials Welcome New State Rep. Rusty Grills
As part of the opening chapter of the new legislative session, the General Assembly welcomed State Rep. Rusty Grills (R-Newbern) to Nashville.
The former Dyer County Commissioner overwhelmingly won December's special election to fill the vacant District 77 seat in the Tennessee House of Representatives.
Rep. Grills was joined in Nashville by his family as he officially took the oath of office below:
I (Name) do solemnly swear (or affirm) that as a member of this General Assembly, I will, in all appointments, vote without favor, affection, partiality, or prejudice; and that I will not propose or assent to any bill, vote or resolution, which shall appear to me injurious to the people, or consent to any act or thing, whatever, that shall have a tendency to lessen or abridge their rights and privileges, as declared by the Constitution of this State.
Tennessee Commemorates The 100th Anniversary of Women's Suffrage
The 19th (Susan B. Anthony) Amendment passed the U.S. House and Senate on June 4th, 1919, and was sent to the states for ratification. To become part of the U.S. Constitution, the Amendment needed to be approved by 36 of the then 48 states. By July 1920, 35 states approved the amendment, and suffragists needed just one more state to reach the "Perfect 36." Tennessee held the last, best hope.
When Governor Albert H. Roberts called the Tennessee General Assembly into special session on August 9th, 1920, the eyes of the country turned to the Volunteer State. Pro-suffragists and "antis" from around the state and nation descended on Nashville, intent on influencing the legislature. Tennessee's War of the Roses commenced. And one man's vote would ultimately decide the issue.. Suffragists and "antis" descended on Nashville intent on influencing the legislature. Both groups set up headquarters at the Hermitage Hotel, a popular gathering place just a block from the Capitol.
In what became known as Tennessee's War of the Roses, pro-suffrage activists wore yellow roses as a symbol of support, in stark contrast to the red roses of the opposition. Fierce lobbying commenced on both sides of the issue, but the resolution passed easily in the Tennessee State Senate.
As the roll call began in the House and votes were tallied, the youngest member of the House, 24-year old Harry Burn of Niota, faced a dilemma. In his coat pocket sat a 7-page letter from Febb Ensminger Burn, his mother. Among general news of the family farm, Febb used the letter to persuade her son to change his anti-suffrage stance, writing "hurrah and vote for suffrage!" As Burn's name approached for roll call, the young man, sporting a red anti-suffrage rose, shocked the chamber by claiming "aye" for the amendment, thus breaking a tie and changing the course of history.
State Offices will be closed on Monday, January 20th, 2020 in honor of Martin Luther King, Jr. Day.
Contact Information
Rep. Curtis Johnson
636 Cordell Hull Building
425 5th Avenue, North
Nashville, TN 37243
615.741.4341
Email: rep.curtis.johnson@capitol.tn.gov
For more information about the Tennessee General Assembly, check our website at: www.capitol.tn.gov