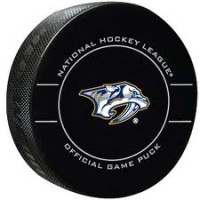 Nashville, TN – The Nashville Predators got a big win tonight as they head into the NHL All-Star break, over the visiting Buffalo Sabres, 2-1.
Nashville goalie Pekka Rinne was absolutely superb in net, keeping his team in the game, until Craig Smith could score the game winner in the third period.
This was a much needed victory for Nashville who desperately needs points to have any chance of making the Stanley Cup Playoffs.
The Predators got off to a blistering start in the first period, dominating the Sabres and out-shooting them at one point, 12-0, but it was Buffalo that drew first blood at18:58 when Sam Reinhart grabbed a cross-ice feed from Rasmus Dahlin and netting the opening goal for the early 1-0 Buffalo lead.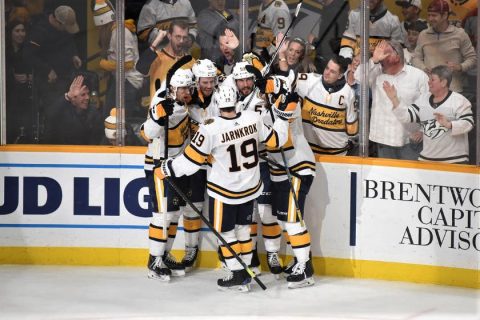 At 6:05 of the second period, Ryan Johansen would draw the Predators even, grabbing a Roman Josi rebound and placing the back-handed shot in the net to tie the game, 1-1.
Linus Ullmark would take the loss in goal for the Sabres, and seemed unbeatable until the Johansen goal.
At 13:31 of the final period, Craig Smith found himself in the slot to re-direct a Kyle Turris shot past Ullmark on the power-play and score the game winner for the final score, 2-1.
Nashville has been trying to find itself since the coaching change, as new head coach John Hynes has been juggling his line-up and implementing his system.
The Predators have just been having trouble scoring goals, while their goal tending was struggling, but tonight there seemed to be a renewed energy on the ice.
The Predators won nearly 60% of their face-offs and out-shot the Sabres, 37-31.
The Predators return to action on Monday, January 27th as they will host the Toronto Maple Leafs at Bridgestone Arena. Puck drops at 7:00pm.