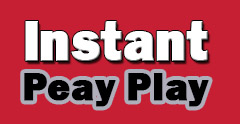 Clarksville, TN – The Austin Peay State University (APSU) women's tennis opened its spring schedule, January 20th, at 1:00pm, in the Governors Indoor Tennis Center by hosting Chattanooga in what they hope begins the road to defend their Ohio Valley Conference championship.
The Govs return four players from its 2019 spring squad that posted a 22-1 overall record in winning the OVC and earning a spot in the NCAA Tournament, led by junior Fabienne Schmidt and sophomore Danielle Morris, who were voting by the conference's coaches as the No.2 and No. 6 ranked players in the OVC respectively.
Both did well during their fall schedules, with Schmidt posting a 7-1 overall record in singles, while Morris recorded eight wins in 10 matches.
Also returning from last year are Ana Albertson, the team's lone senior, and doubles specialist Honoka Nakanishi, a sophomore.
Albertson posted a fall career best 6-3 overall record at singles, while Nakanishi set the school record last year with 13 straight wins in doubles play.
This quartet will be joined this year by a pair of sophomore Division I transfers, Martina Paladini-Jennings (East Carolina) and Aleks Topalovic (Memphis), who posted solid fall efforts – with Jennings recording a 5-2 record while Topalovic tied for the second most wins by a Govs players with seven in nine overall matches.
Paladini-Jennings was also selected as the No. 10 ranked player in the OVC in the preseason poll by the conference's coaches.
Rounding out this year's squad will be two freshmen, both from Germany, Sarah Heckel, who went 3-3 in the fall, while Jana Leder joined the team earlier this month after signing with the Govs on Jan. 10th.
After opening at home versus Chattanooga, the APSU Govs will play their next five opponents on the road or on a neutral site match, beginning at Central Arkansas on January 24th and ending on February 8th at Wright State.
The APSU Govs will return home for a pair of matches versus in-state opponents Cumberland and Carson Newman on Feb. 11th and 14th, before traveling to a Power 5 Conference opponent Louisville on February 21st.
The Govs will have three more non-conference matchups, including home matches versus North Alabama and Middle Tennessee, before opening OVC play on March 10th versus Tennessee State, in Nashville, TN.
The APSU Govs were picked to defend their OVC title, earning eight on the 11 first-place votes in the conference's pre-season poll, while second place Murray State collected two.
The OVC Tennis Championship will be held April 17th-19th in Murfreesboro, TN, at the Adams Tennis Complex – marking the first time the OVC has held the event at that venue.