#23/#23 Tennessee (15-3 | 5-1 SEC) at #3/#5 UConn (16-1 | 7-0 ACC)
Thursday, January 23rd, 2020 | 6:05pm CT
Hartford, CT | XL Arena | TV: ESPN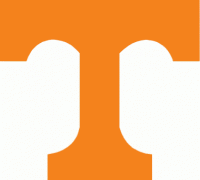 Knoxville, TN – No. 23/23 Tennessee Lady Vols basketball team (15-3, 5-1 SEC) will be in Hartford, CT, on Thursday night to take part in the Basketball Hall of Fame Revival Series vs. #3/5 UConn (16-1, 7-0 AAC) at XL Arena. Tipoff is slated for 6:00pm CT.
As part of the two-year series, UConn will host Tennessee this season, with a portion of the proceeds benefitting the Pat Summitt Foundation and the Naismith Memorial Basketball Hall of Fame. In the 2020-21 season, the Lady Vols will host the Huskies in Knoxville, with a portion of the proceeds again benefitting the Pat Summitt Foundation and the Naismith Memorial Basketball Hall of Fame, as well as the Women's Basketball Hall of Fame.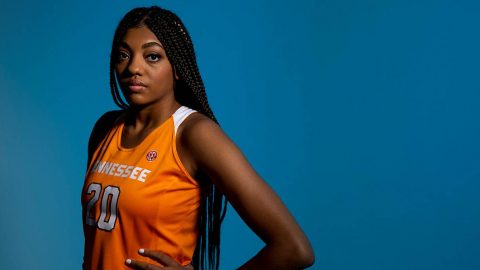 This will mark the 23rd meeting between these programs, who have combined to win 19 NCAA national championships and 2,538 games.
The occasion will present the first-ever match-up between Kellie Harper and Geno Auriemma as head coaches.
The last time these teams faced off, they played in the same venue on January 6th, 2007, with UT taking a 70-64 decision. The Lady Vols own a three-game win streak in the series with the Huskies, but UConn holds a 13-9 advantage in all games.
Broadcast Information
Thursday night's game will be televised by ESPN with Adam Amin (PxP), Rebecca Lobo (Analyst) and Holly Rowe (Reporter) handling the call.
ESPN's studio crew will be on site as well and will include Maria Taylor, Tamika Catchings (LVFL) and Sue Bird (UConn alum).The contest also can be heard on Lady Vol Network radio stations and by audio stream, with Mickey Dearstone calling the action for the 21st season and Bobby Rader serving as the studio host.
A link to the live audio stream can be found on each game's Hoops Central page or the Lady Vol schedule on UTSports.com.
For a list of Lady Vol Network affiliates, please click on the Fans tab at the top of UTSports.com, select Vol Network and then click on Vol Network Affiliates in the black bar at the top of the page.
Air time for games on the Lady Vol Radio Network generally occurs 30 minutes prior to tip-off.
SECN+ games are online broadcasts and are available only on WatchESPN via computers, smartphones and tablets.
All of the games included in the ESPN package (ESPN, ESPN2, ESPNU) and the SEC Network will be available through WatchESPN, accessible online at WatchESPN.com, on smartphones and tablets via the WatchESPN app, and streamed on televisions through Amazon Fire TV, Apple TV, Chromecast, Roku, Xbox 360 or Xbox One to fans who receive their video subscription from an affiliated provider.
The Road Leading Up To This
Tennessee Lady Vols basketball team enters on a four-game winning streak and moved into second place in the SEC standings with wins over Florida (W, 78-50) last Thursday and Alabama (65-63) on Monday night. UT has won seven of its last eight.
The Tennessee Lady Vols face three games in seven days this week, and they used a Rennia Davis buzzer-beater to fend off an Alabama team on Monday night that had seven days to prepare for Tennessee, 65-63.
This will mark the fourth ranked team the Big Orange have faced in 2019-20. UT's only losses this season are to (then) No. 1/1 Stanford, Texas and (then) No. 13/13 Kentucky. The Lady Vols defeated Notre Dame, which was ranked #15/14 when the teams played in November.
UConn also enters having won four in a row, bouncing back after suffering its only loss of the campaign on January 9th to No. 6/6 Baylor, 74-58.
The Huskies have a second victory over a ranked team, taking down No. 16/16 DePaul, 84-74, in Chicago on December 16th.
In their last two games, UConn has defeated league foes UCF (59-52) and Tulsa (92-34) on the road and at home, respectively.
Where Do We Go From Here?
After facing UConn Tennessee returns home, where it will play host to LSU (14-4, 4-2 SEC) in the Lady Vols' "We Back Pat" game on Sunday at 12:00pm (SEC Network).
Including the UConn game and an LSU squad that is receiving votes, UT has a stretch coming up that includes games at No. 1 South Carolina (February 2nd), vs. No. 9 Mississippi State (February 6th), at LSU (February 13th), vs. No. 15 Texas A&M (February 16th) and at No. 21 Arkansas (February 20th).
UConn plays next at East Carolina on January 25th. The Huskies have a date in Hartford with the U.S. National Team on Jan. 27 and have marquee non-conference match-ups vs. No. 4 Oregon (February 3rd) and at No. 1 South Carolina (February 10th).
Recapping Tennessee Lady Vols Last Game
Rennia Davis' deep, step-back three-pointer with 0.8 seconds remaining lifted No. 23/25 Tennessee past Alabama, 65-63, on Monday night at Thompson-Boling Arena.
The junior forward's heroics helped the Lady Vols end a five-game losing streak to the Crimson Tide and provide Kellie Harper her 300th career victory as a head coach.
Freshman Jordan Horston led Tennessee (15-3, 5-1 SEC) in scoring with 19 points and eight rebounds. Davis also had another strong showing, connecting on seven of 11 shots from the field, including her only three-point attempt, to finish with 16 points and nine rebounds.
Jasmine Walker had a double-double for Alabama (11-7, 1-4 SEC), tallying 14 points and 10 rebounds, while Jordan Lewis led the team in scoring with 17 points.
In the last two minutes alone, there were seven lead changes and two ties before the clock hit zero.
Notes From Tennessee Lady Vols Last Game
Block Party
Tennessee recorded a season-high 13 blocked shots against Alabama. That total tied for third all-time by the Lady Vols. The effort was led by freshmen Tamari Key and Jordan Horston, who combined for 10. Horston blocked a career-high four shots, while Key tied her career high of six blocks. Key has blocked 29 shots in conference play, leading the SEC with an average of 4.8 bpg.
Have Yourself A Game, Horston
Freshman Jordan Horston scored a game-high 19 points while adding eight rebounds, four assists, four blocked shots and a steal to her stat line. She has scored in double figures in seven of the last eight games and led the team in scoring on two occasions this season.
Big On The Boards
The Tennessee Lady Vols out-rebounded the Crimson Tide, 45-31. UT has now out-rebounded 16 of 18 opponents and ranks second in the nation in rebounding margin at +15.4.
Tops In The SEC
The triumph over Alabama was UT's 400th SEC regular season victory. That total ranks first in the league by more than 90 wins.
Defensive Improvement
The Tennessee Lady Vols are allowing opponents only 31.0 percent shooting from the field and have allowed only No. 1/1 Stanford (42.6), Missouri (40.4) and Kentucky (40.0) to shoot better than 39% this season. Eight opponents have failed to shoot 30 percent vs. Tennessee, including Ole Miss, which shot 18.5 percent on January 9th. That was the lowest percentage since January 8th, 2012, when Arkansas shot 18.2 percent.
The Lady Vols are giving up 54.9 points per game, which ranks No. 19 nationally and No. 1 in the SEC.
UT has allowed only two opponents to score 70 or more points this season: No. 1/1 Stanford (78) and No. 13/13 Kentucky (80).
The Lady Vols are averaging 10 blocks a game over the last three contests.
Tamari Key is responsible for 5.0 of those per contest during that span.
The Shots Are Falling
Tennessee has shot for a higher percentage than its opponent from the field in every game except for the Texas and Stanford match-ups, in which the Longhorns knocked down 36.2 to UT's 30.6 percent and the Cardinal prevailed, 42.6 to 27.8.
UT is shooting 50.9 percent from the field and 43.5 on threes the past three games.
Tennessee shoots 45.9 from the field for the season and has hit better than 46 percent in seven of its last eight games, including four where it shot 50 or better.
UT is knocking down shots at a 49.6-percent rate during league play to lead all schools.
The Lady Vols are shooting 33.5 percent on threes for the season, but getting up extra shots is paying off in conference play. The Lady Vols are now connecting on 41.0 percent (32-78) of treys during league play.
Over the last three games, Lou Brown is hitting 63 percent of her shots and 50 percent on threes for 8.3 ppg. Jazmine Massengill hit five of nine threes for 55.6 percent.
Sharing The Ball
Tennessee has recorded 14 or more assists in every game but one this season (Stanford, 7) and has tallied 20 or more on six occasions.
Jordan Horston is 26th nationally and No. 2 in the SEC with 90 assists, and she is 40th/2nd in assists per game (5.0).
Jazmine Massengill has 82 assts./28 TOs, which is No. 8 in NCAA assist-to-turnover ratio (2.93 to 1).
The Lady Vols rank 18th nationally, dishing out 18.2 assists per contest.
UT-UConn Series Notes
UConn leads the all-time series, 13-9.
UT is 7-8 vs. the Huskies during regular-season encounters and 2-5 during the postseason.
The Lady Vols are 4-4 on the road, 3-4 at home and 2-5 at neutral sites vs. the Huskies.
The Lady Vols are 2-3 in games played in Hartford and 2-1 in contests held on campus in Storrs.
Tennessee has won the last three games (2005, 2006, 2007) between these programs. It did so as the higher ranked team in each case.
The last UConn win vs. Tennessee came on April 6, 2004, in the NCAA title game (70-61) in New Orleans.
Tennessee's Pat Summitt won eight NCAA titles and UConn's Geno Auriemma has claimed 11, making them the most successful coaches in NCAA Division I women's basketball.
Kellie Harper has never met UConn as a head coach, but she was 4-1 vs. the Huskies in games she played as a Lady Vol.
Those scores were 53-59 in Knoxville on Jan. 6, 1996; 88-83 in Charlotte (OT/NCAA FF Semis) on March 29, 1996; 91-81 in Iowa City on March 24, 1997 (MW Reg. Final); 84-69 in Knoxville on Jan. 3, 1998; and 92-81 in Storrs on Jan. 10, 1999.
Harper (then Jolly) had 19 points and three assists vs. the Huskies in the 1997 Midwest Regional Final in Iowa City.
UConn's Crystal Dangerfield played in the same program as former Lady Vol Meme Jackson at Blackman High School in Murfreesboro, Tenn.
UConn's Evina Westbrook played two seasons at Tennessee before making the move to Storrs last summer.
Tennessee played against redshirt senior Evelyn Adebayo last season when she was at Murray State University.
Tennessee won NCAA titles in 1987, 1989, 1991, 1996, 1997, 1998, 2007 and 2008.
UConn won NCAA crowns in 1995, 2000, 2002, 2003, 2004, 2009, 2010, 2013, 2014, 2015, 2016.
UConn beat UT, 70-64, for the 1995 NCAA title in Minneapolis.
UT beat UConn in the Final Four semifinals, 88-83 (OT), en route to the 1996 crown in Cincinnati.
UConn won the 2000 NCAA title game in Philadelphia, 71-52.
Connecticut also won in 2002 in San Antonio (NCAA FF Semis), 2003 in Atlanta (NCAA FF title game) and 2004 in New Orleans (NCAA FF title game).
About The UConn Huskies
UConn welcomed back three starters and seven total letterwinners from last season's 35-3 team that lost in the NCAA Final Four semifinals.
The Huskies have four players averaging double figures, led by 6-1 junior forward Megan Walker (20.5 ppg., 8.8 rpg.). Sophomore Christyn Williams (15.8 ppg.), senior Crystal Dangerfield (15.7 ppg.) and sophomore Olivia Nelson-Ododa (11.3 ppg., 9.1 rpg.) round out that quartet.
UConn is led by Geno Auriemma, who is 1,078-140 in his 34th season at the helm with 11 NCAA titles.
Recapping UConn's Last Game
Megan Walker scored 24 points and No. 4 UConn routed Tulsa 92-34 on Sunday to extend its American Athletic Conference winning streak to 127 games.
Freshman Anna Makurat added a season-high 21 points and Crystal Dangerfield scored 16 for the Huskies (16-1, 7-0), who have won all 109 regular-season conference games and all six AAC tournaments since leaving the Big East for the American.
Christyn Williams and Aubrey Griffin each had 11 points.
UConn was coming off two relatively close road wins, beating Memphis by 12 and UCF by seven.
But the Huskies scored the first seven points against Tulsa, jumped out to an 11-2 lead and never trailed.
Last Time Tennessee Lady Vols Played UConn
Candace Parker left an emphatic mark on Tennessee's storied rivalry with UConn, turning in a 30-point, 12-rebound double-double and dunking at the Hartford Civic Center as the No. 4 Lady Vols held off No. 5 Connecticut, 70-64, on January 6th, 2007.
The slam, which came early in the second half, ironically ignited the Huskies into a 31-15 spurt that would tie the game at 60 with 4:04 to go.
The Lady Vols, however, were able to wrestle back the lead and keep it for good in winning for the third straight time over UConn.
Parker hit 12 of 22 shots from the field and six of nine tries from the free throw line. She added six blocks, four assists and a steal while playing all 40 minutes.
Sidney Spencer was the only other Lady Vol in double figures, just missing a double-double of her own with a 14-point, nine-board effort.
Charde Houston led the home team with 23 points and eight rebounds.
The Lady Vols scored 22 points off 14 UConn turnovers and got 65 of their 70 points from their starters.
UT hit 37 percent from the field, but its seven of 17 shooting (41.2) from the three-point arc proved to be the difference.