Austin Peay (11-7 | 2-5 OVC) vs. Belmont (11-7 | 6-1 OVC)
Saturday, January 25th, 2020 | 1:30pm CT
Clarksville, TN | Dunn Center

Clarksville, TN – An in-state battle against one of the Ohio Valley Conference's top programs in recent years is on deck for the Austin Peay State University (APSU) women's basketball, when they host a 1:30pm, Saturday, January 25th, 2020 matchup with Belmont in the Dunn Center in a game that will have a vast impact on the OVC regular-season race.
«Read the rest of this article»

Nashville, TN – The Tennessee Fish and Wildlife Commission held its first meeting of 2020 which included updates on chronic wasting disease (CWD), a preview of next year's waterfowl and migratory hunting seasons, and Asian carp. The two-day meeting was held in the Tennessee Wildlife Resources Agency's Region II Ray Bell Building.
Chuck Yoest, TWRA's CWD coordinator, reported that the number of CWD-positive and high-risk counties in southwest Tennessee has increased to seven and four, respectively.
«Read the rest of this article»
Bill includes Prohibition of Abortion where a Fetal Heartbeat Exists.
Nashville, TN – On Thursday, January 23rd, 2020, Tennessee Governor Bill Lee announced that he will submit comprehensive pro-life legislation to the Tennessee General Assembly this year, including the prohibition of an abortion where a fetal heartbeat exists.
«Read the rest of this article»
Austin Peay (13-7 | OVC 7-0) vs. Belmont (14-6, | OVC 5-2)
Saturday, January 25th, 2020 | 4:00pm CT
Clarksville, TN | Dunn Center

Clarksville, TN – A battle between Ohio Valley Conference titans is on tap when the Austin Peay State University (APSU) men's basketball team hosts Belmont, 4:00pm, Saturday, in one of the marquee events on the league schedule with massive implications in the race for regular-season supremacy.
«Read the rest of this article»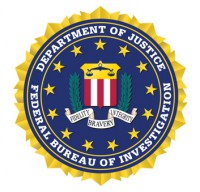 Memphis, TN – The Federal Bureau of Investigation (FBI) is seeking the public's assistance in identifying an unknown male who entered the Regions Bank branch located at 5021 Murfreesboro Road, La Vergne, Tennessee, today at approximately 9:30am.
The unknown male passed a robbery demand note to one of the tellers and fled the scene in a light-colored Nissan Maxima.
The suspect is described as a black male, approximately 5'6″ to 5'8″ tall, with a medium build.
«Read the rest of this article»
Washington, D.C. – The National Highway Traffic Safety Administration (NHTSA) reports that Toyota Motor Engineering & Manufacturing (Toyota) is recalling certain 2018-2019 4Runner, Highlander, Camry, Land Cruiser, Sequoia, Sienna, Tacoma and Tundra, and Lexus RC 300, RC 350, GS 350, GX 460, IS 300, LC 500, LS 500, LX 570, RX 350, and 2019 Toyota Avalon and Corolla, and Lexus NX 300, ES 350, and GS 200T vehicles.
The low-pressure fuel pump inside the fuel tank may fail. If the fuel pump fails, the engine can stall while driving, increasing the risk of a crash.
«Read the rest of this article»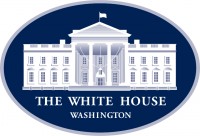 Washington, D.C. – "An old Beltway joke is that the most dangerous place in Washington is between Chuck Schumer and a TV camera. After Week One of the Trump impeachment trial, that deserves modification: The most dangerous place for Democrats is Chuck Schumer in front of a TV camera," Kimberly Strassel writes in The Wall Street Journal.
"In fairness, Mr. Schumer was handed the weakest impeachment case in U.S. history."
«Read the rest of this article»
Tennessee (12-6 | 4-2 SEC) at #3 Kansas (15-3 | 5-1 Big 12)
Saturday, January 24th, 2020 | 4:05pm ET / 3:05pm CT
Lawrence, KS | Allen Fieldhouse | TV: ESPN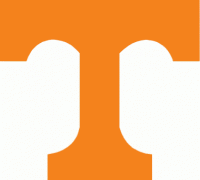 Lawrence, KS – The Tennessee Vols men's basketball team hits the road for its nonconference finale against the third-ranked Kansas Jayhawks, inside Allen Fieldhouse on Saturday afternoon. Tipoff is slated for 3:00pm CT on ESPN.
Saturday's game is a part of the Big12/SEC Challenge and is available on ESPN, online through WatchESPN, which can be accessed at espn.com/watch and on any mobile device through the ESPN App. Dan Shulman, Jay Bilas and Holly Rowe will have the call.
Fans can also listen in on their local Vol Network affiliate to hear Bob Kesling and Bert Bertlekamp describing the action.
«Read the rest of this article»

Clarksville, TN – The Clarksville Police Department (CPD) reports that among 242 investigations of unattended deaths conducted in 2019 by the the department's Special Operations Unit, 55 deaths are suspected to be related to drug overdoses, primarily Fentanyl.
So far, of those 55 deaths — including suicides and homicides — 17 have been confirmed with overdose as the primary cause of death. In 37 of the investigations, drugs or paraphernalia were found.
«Read the rest of this article»

Clarksville, TN – Two groups of Austin Peay State University (APSU) students and staff members over winter break traveled to New Orleans, Louisiana, and Savannah, Georgia, for Alternative Break Trips. One group volunteered with Peace by Piece of New Orleans, an organization dedicated to positively impacting communities of color.
«Read the rest of this article»