Clarksville, TN – With 1.4 seconds left to play the Austin Peay State University (APSU) women's basketball had the ball and a chance to knock off Belmont, but the Governors were unable to get a shot off, falling just short, 53-52, Saturday in the Dunn Center.
It was a back-and-forth affair early, with five lead changes in the first quarter.
«Read the rest of this article»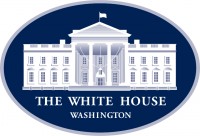 Washington, D.C. – "President Donald Trump's visit to the World Economic Forum in Davos, Switzerland this week was a bigger triumph than anyone could possibly have imagined a year ago," former Speaker of the House Newt Gingrich writes for Fox News.
"The counter-staging of President Trump landing at Davos while the Senate began the trial over his phony impeachment was a Reagan-quality move . . . once again President Trump gave an important, principled speech that was worthy of the leader of the biggest economy and most powerful military in the world."
«Read the rest of this article»

Clarksville, TN – Since Belmont joined the Ohio Valley Conference, there has always been an unspoken adage around the league: if you want to be the champ, you've got to go through the Bruins.
The Austin Peay State University (APSU) men's basketball team took another big step in that regard Saturday night, fending off Belmont in an 86-78 contest that proved, undeniably, that the Govs are in the discussion among league favorites.
«Read the rest of this article»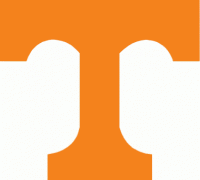 Lawrence, KS – Despite a career-high 24 points from junior Yves Pons and a third double-double in five games from junior John Fulkerson, solid late free-throw shooting led third-ranked Kansas past the Tennessee Vols basketball team, 74-68, Saturday at historic Allen Fieldhouse.
The matchup was part of the 2020 Big 12/SEC Challenge. The Vols fell to 12-7 on the year, while Kansas improved its record to 16-3.
Pons's 24 points were the most points scored by a Vol in UT's all-time series with Kansas. He finished the afternoon 8-of-14 from the field and 6-of-7 from the free-throw line.
«Read the rest of this article»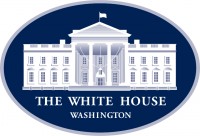 Washington, D.C. – Friday, January 24th, 2020, marked the end of House Democrats' 3-day presentation of their historically weak Articles of Impeachment against President Donald Trump. Saturday, the President had chance to respond to Democrats' dishonest case.

As expected, the media is going the extra mile to prop up Rep. Adam Schiff's (D-CA) performance this week. Their hope, much like Schiff's argument itself, is that if you repeat a lie enough, people might soon forget you don't have any actual evidence for it.
«Read the rest of this article»

Nashville, TN – The Tennessee Department of Human Services (TDHS) is seeking rural communities as it opens the application process for organizations to participate in this year's Summer Food Service Program (SFSP).
The goal of the SFSP is to ensure that children 18 and younger who benefit from meal programs during the school year continue to have that same access to nutritious meals during the summer.
«Read the rest of this article»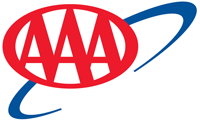 Tampa, FL – AAA says in its latest weekly report, the Energy Information Administration (EIA) revealed that total domestic stocks of gasoline continue to grow. According to EIA's data, stocks grew by 1.7 million bbl last week, bringing the current total to 260 million bbl.
The current level is in line with the level seen in mid-January 2019.
«Read the rest of this article»
#23/23 Tennessee (15-4 | 5-1 SEC) vs. LSU (14-4 | 4-2 SEC)
Sunday, January 26th, 2020 | 12:02pm CT
Knoxville, TN | Thompson-Boling Arena | SEC Network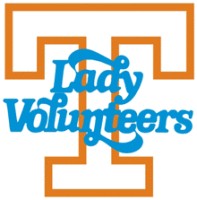 Knoxville, TN – No. 23/23 Tennessee Lady Vols basketball team (15-4, 5-1 SEC) is back at Thompson-Boling Arena on Sunday for the annual "We Back Pat" game. The Lady Vols welcome #RV/RV LSU (14-4, 4-2 SEC) to Rocky Top for a 12:02pm CT contest.
The Lady Vols are currently tied for second place in the league standings with Mississippi State at 5-2. South Carolina is in the catbird's seat with a 6-0 league mark.
LSU, meanwhile, is tied for third along with Kentucky and Texas A&M at 4-2.
«Read the rest of this article»

Nashville, TN – The state of Tennessee ended 2019 with steady unemployment that continued to sit near record low levels, according to new data from the Tennessee Department of Labor and Workforce Development (TDLWD).
For the second consecutive month, the state recorded a seasonally adjusted unemployment rate of 3.3%.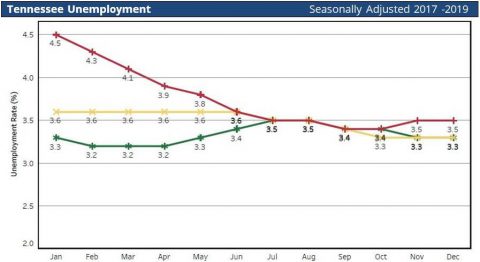 «Read the rest of this article»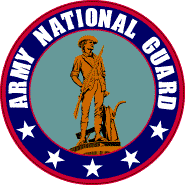 Smyrna, TN – Approximately 110 Soldiers from the Tennessee Army National Guard's 278th Armored Cavalry Regiment, headquartered in Knoxville, returned to Smyrna's Volunteer Training Site on Thursday, January 23rd, 2020 following a nine-month long deployment as part of NATO's enhanced Forward Presence Battle Group Poland.
"This is the last group of Soldiers returning from Poland concluding a two year commitment of Tennessee Soldiers providing a forward presence along the frontier of freedom," said Maj. Gen. Jeff Holmes, Tennessee's Adjutant General.
«Read the rest of this article»