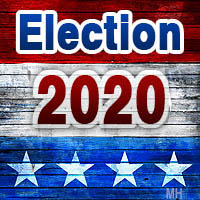 Clarksville, TN – Jeff Bryant, a Montgomery County native, has announced his candidacy for Montgomery County Highway Supervisor, where he will be running as a Republican against Kevin Griffy in the March 3rd Primary.
Bryant is a graduate of Montgomery Central High School, and attended the University of Tennessee at Martin where he walked on as a member of the Skyhawk Football team. He graduated in 2005 with his Bachelor's of Science in Engineering and immediately secured employment with Clarksville's own DBS and Associates Engineering.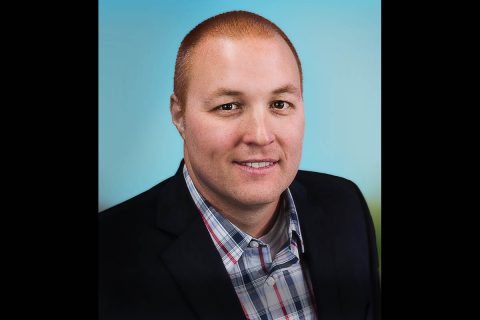 In 2007, Mr. Bryant began working at the Clarksville Street Department. Now as Project Manager for the department, he is responsible for a myriad of vital improvement projects including pavement management, stormwater systems analysis, and overseeing the city's new sidewalk plan.
Most recently, he worked on reviewing and approving grading plans for all new developments within the City limits, ensuring that the infrastructure exists for the county to continue to grow.
In 2011, Bryant was awarded the coveted Tennessee Professional Engineer license from the Tennessee Board of Architectural and Engineering Examiners, a testament to his demonstrated professional excellence.
Bryant states that he "has always been called to serve the people of Montgomery County", and with Mike Frost vacating the position of Highway Supervisor, "my path to serving and making this great county better has become clear". Clearly his education and experience make him uniquely suited to take the reins of the position.
"Over the years I have grown my relationships with other departments", Bryant said, "not just inside the City Government, but the County Government as well. These relationships, coupled with my education and proven success in the career field over the last 14 years, make me uniquely qualified to be your Highway Supervisor."
He plans to improve coordination between departments and accelerate the infrastructure improvements needed with the county's recent explosive growth, and leveraging technology to enhance capacity, efficiency, and safety. "These tasks are critical to bring Montgomery County roadways into the 21st century and ensure the county is ready to meet the growth and challenges that lay ahead", according to Bryant.
In order to be successful, the Highway Supervisor must not only understand the challenges of highway and roadway maintenance, but also possess a keen vision for enabling the growth the county is experiencing.
Bryant says "I have a plan for a robust systematic pavement management and resurfacing plan which will improve the safety of our neighborhood roads, drive the construction of Americans with Disabilities Act (ADA) compliant sidewalks, and spur needed upgrades to the county bridges which will further enhance the flow of commerce in and out of Montgomery County."
Bryant's wife Chelsea offered "Jeff has always talked about what a great place Montgomery County is and how he would be honored to serve the people here". Together they have a 10-year-old daughter, Riley.