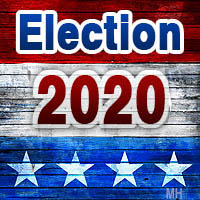 Clarksville, TN – Community outreach organization Clarksville Speaks will be holding a candidate forum for Montgomery County Highway supervisor.
Each candidate will have the opportunity to present their platform and questions will be engaged by the audience giving each candidate the opportunity to respond.
This public forum will be held at the William O. Beach Civic hall located at 350 Pageant lane (Veterans Plaza) at on February 6th 2020 at 6:00pm.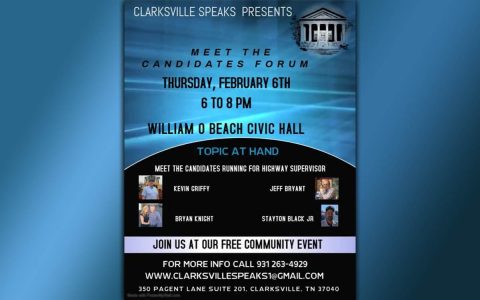 Candidates include:
Kevin Griffy
Jeff Bryant
Bryan Knight
Stayton Black Jr.
Montgomery County Primary begins February 12th to the 25th for early voting and concludes on March 3rd. Kevin Griffy and Jeff Bryant will face off during the primary; with Bryan Knight and Stayton Black facing off with the primary winner during the general election.
This is a free community event, and all are welcome.