A Big Win For Our Farmers And Manufacturers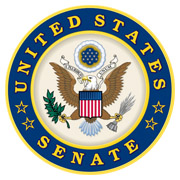 Washington, D.C. – This week, I joined President Donald Trump at the White House for the signing of the United States–Mexico–Canada Agreement (USMCA). This agreement is crucial to the success of the American economy.
Over the past two decades, Tennessee auto exports to Canada and Mexico have more than doubled; thousands of Tennessee jobs depend on manufacturing. The USMCA will also help our small businesses succeed by cutting red tape and will make it easier to tap into foreign markets.
«Read the rest of this article»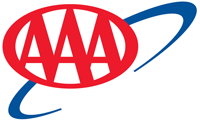 Nashville, TN – AAA says a concerning number of Washington state drivers involved in fatal crashes are testing positive for recent use of marijuana, according to new research from the AAA Foundation for Traffic Safety.
The share of drivers who, after a fatal crash, tested positive for active THC – the drug's main psychoactive ingredient – has doubled since the state legalized marijuana in December 2012.
«Read the rest of this article»

Clarksville, TN – Vivian Rangel had worked as a processor and sales associate at Goodwill in Clarksville for five years when she was offered a chance for a promotion to lead sales associate.
But Rangel knew she lacked a key skill needed for the position.
«Read the rest of this article»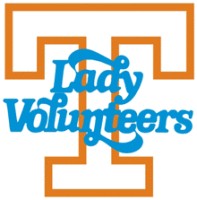 Columbia, SC – The No. 22/22 Tennessee Lady Vols basketball team couldn't overcome the high-powered offense of No. 1/2 South Carolina, falling 69-48 in Colonial Life Arena on Sunday afternoon.

Tennessee (17-5, 7-2 SEC) was led by junior Rennia Davis who posted a double-double with 18 points and 10 rebounds, while freshman Tamari Key blocked a career-high nine shots to set a new Lady Vol freshman single-game record.

Zia Cooke led USC (21-1, 8-1 SEC) with 20 points. Destanni Henderson and Aliyah Boston were also in double figures, finishing with 12 and 10, respectively.
«Read the rest of this article»
Legislation Declaring Tennessee the "Volunteer State" Moves Forward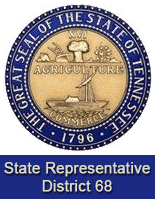 Nashville, TN – Legislation officially designating the state of Tennessee as the "Volunteer State" is moving forward in the Tennessee General Assembly.
House Bill 1562 designates the "Volunteer State" as the official nickname of Tennessee. While Tennessee has held this distinction since 1812, it is not currently documented in state law.
The state of Tennessee has been referred to as the "Volunteer State" because of its tradition of answering the call of duty, especially during the War of 1812.
«Read the rest of this article»

Clarksville, TN – When Soseul Park first arrived in Mexico, she didn't expect to hear so much Korean popular music – or K-pop – on the radio. Songs by BTS and Red Velvet – songs she heard all the time back home in Busan, South Korea – kept following her through the Latin American nation, and whenever she met someone new, they usually wanted to talk about their favorite K-pop bands.
«Read the rest of this article»

Nashville, TN – The Tennessee Wildlife Resources Agency (TWRA) is launching a campaign this year to encourage hunters and anglers to recruit their friends, family or anyone they know to go hunting or fishing.
The Refer-a-Friend campaign rewards licensed hunters and anglers who refer anyone to buy their first license in Tennessee. As a reward, TWRA will send you and your friend a thank you.
«Read the rest of this article»
Washington, D.C. – The National Highway Traffic Safety Administration (NHTSA) reports that Honda (American Honda Motor Co.) is recalling certain 1997-1998 Acura 2.2CL, 1998-1999 Acura 2.3CL, 1997-1999 Acura 3.0CL, 2001 Acura 3.2CL and Acura MDX, 1998-2000 Honda Accord Coupe, Accord Sedan, Civic Sedan, Odyssey and Acura 3.5RL, 1999-2000 Acura 3.2TL, 1996-2000 Civic Coupe, 1997-2000 CR-V, 1997-1998 EV Plus, and 1998-1999 Isuzu Oasis vehicles.
«Read the rest of this article»

Clarksville, TN – "I'm about to ruin 'Finding Nemo' for you." That's the warning Austin Peay State University (APSU) biology professor Dr. Mollie Cashner had while sharing a sneak peek at February 4th's Science on Tap presentation: "The Weird, Wonderful World of Animal Sex."
«Read the rest of this article»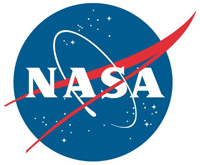 Cleveland, OH – An engineering model of the Volatiles Investigating Polar Exploration Rover, or VIPER, is tested in the Simulated Lunar Operations Laboratory at NASA's Glenn Research Center in Cleveland, Ohio.
About the size of a golf cart, VIPER is a mobile robot that will roam around the Moon's South Pole looking for water ice in the region and for the first time ever, actually sample the water ice at the same pole where the first woman and next man will land in 2024 under the Artemis program.
«Read the rest of this article»