Clarksville, TN – When Soseul Park first arrived in Mexico, she didn't expect to hear so much Korean popular music – or K-pop – on the radio. Songs by BTS and Red Velvet – songs she heard all the time back home in Busan, South Korea – kept following her through the Latin American nation, and whenever she met someone new, they usually wanted to talk about their favorite K-pop bands.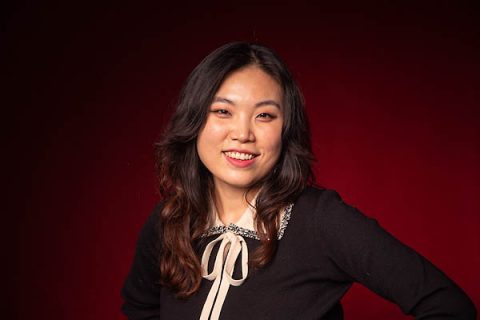 "In Mexico, I found there are a lot of people that like K-pop and Korean culture," Park said. "And then those local Mexicans asked me to teach them Korean. So I put a desk and four chairs in a shopping mall where there was a Korean store, and then I started giving classes. That was my first experience as a Korean teacher abroad."
A few years later in 2018, Park arrived in Clarksville to help make Austin Peay State University (APSU) and the Clarksville-Montgomery County School System (CMCSS) the state's first public education institutions to offer Korean language courses to local students. As part of this new partnership, funded by an ALLEX Foundation grant, she teaches 40 percent of the time at Austin Peay and 60 percent of her time at Rossview High School.
"When I came here, I was surprised there was a big Korean community in Fort Campbell, and there were very many Korean companies, like Hankook Tire and LG, AtlasBX Battery," she said. "And I heard more and more Korean companies are coming due to these peak Korean companies. It looks like there are more people who need Korean education and need me to connect every community. There is a lot of positive impact that Austin Peay is offering Korean classes."
Next year, the University will offer Korean 2020 classes, and more students continue to sign up for Park's classes.
"I wanted to be a teacher because in Korea being a teacher is a very respectful job, one of the best jobs you can dream of. And that was my dream," she said. "I am working hard, and I feel like my efforts are paying off because my students are doing well."