Focuses on public education, fiscal conservatism, and rural development
Nashville, TN – Today, Monday, February 3rd, 2020, Tennessee Governor Bill Lee delivered his State of the State address, showcasing Tennessee's progress over the past year and outlining his legislative and budget priorities for the coming year.
«Read the rest of this article»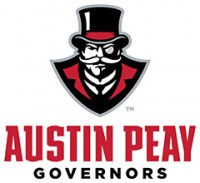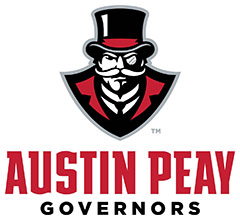 Clarksville, TN – On the heels of its most successful football campaign in program history, Austin Peay State University (APSU) athletics department presents its 2020 season ticket pricing and renewal dates as well as a reward structure for returning and new season ticket holders.
Early Bird Gets To Lock In 2019 Prices: Current season ticket holders will have the opportunity to lock in their 2019 ticket prices and receive a season ticket renewal gift with the "Early Bird Renewal" period beginning today until the end of business Monday, March 2nd.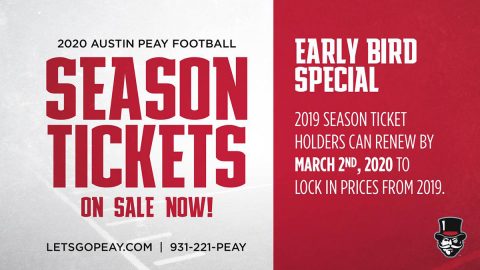 «Read the rest of this article»
Nashville, TN – Tennessee needs at least $54.8 billion worth of public infrastructure improvements during the five-year period of July 2018 to June 2023—a $4.8 billion (9.7%) increase from the year before—according to a new report by the Tennessee Advisory Commission on Intergovernmental Relations (TACIR).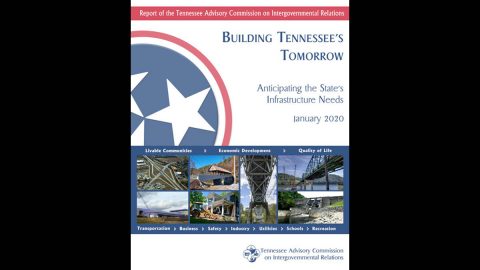 «Read the rest of this article»
Tennessee (12-9 | 4-4 SEC) at Alabama (12-9 | 4-4 SEC)
Tuesday, February 4th, 2020 | 7:01pm CT / 6:01pm CT
Tuscaloosa, AL | Coleman Coliseum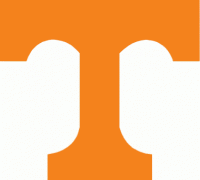 Tuscaloosa, AL – The Tennessee Vols men's basketball team hits the hardwood once again for a Tuesday night road matchup with Alabama. Tipoff inside Coleman Coliseum is slated for 6:00pm CT on ESPNU.
Tuesday's game can be seen on ESPNU, online through WatchESPN, which can be accessed at espn.com/watch, and on any mobile device through the ESPN App. Kevin Fitzgerald and Barry Booker will have the call.
Fans can also listen in on their local Vol Network affiliate to hear Bob Kesling and Bert Bertlekamp describing the action.
«Read the rest of this article»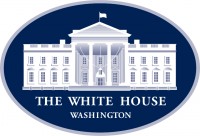 Washington, D.C. – Tomorrow night, February 4th, 2020, President Donald Trump delivers his third State of the Union Address.

"He'll quite rightly be able to declare the nation is strong — with solid economic growth and jobs for all who want them and a Dow more than 50 percent higher than when he won the White House. Not to mention a new North American trade agreement just as candidate Trump promised, China desperate to end the trade war and America's NATO allies paying much more of their fair share for collective defense."
«Read the rest of this article»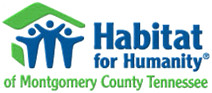 Clarksville, TN – Habitat for Humanity of Montgomery County, Tennessee (HFHMCTN) has designated its annual tithe for the country of Malawi, located in the southern portion of the African continent.
Each year, Habitat affiliates worldwide dedicate a tithe amount to underdeveloped countries in need of housing assistance.
«Read the rest of this article»

Birmingham, AL – A trio of Govs spent Sunday turning in top-six finishes at the South Alabama Jaguar Invitational, joining a handful of Austin Peay State University (APSU) track and field student-athletes in competition.
«Read the rest of this article»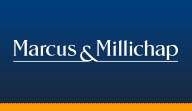 Clarksville, TN – Marcus & Millichap (NYSE: MMI), a leading commercial real estate investment services firm with offices throughout the United States and Canada, has announced the sale of Warfield Towers, a 15,600-square-foot retail property located in Clarksville, Tennessee, according to Joseph W. McKibben, regional manager of the firm's Nashville office.
«Read the rest of this article»

Clarksville, TN – "I'm about to ruin 'Finding Nemo' for you." That's the warning Austin Peay State University (APSU) biology professor Dr. Mollie Cashner had while sharing a sneak peek at February 4th's Science on Tap presentation: "The Weird, Wonderful World of Animal Sex."
«Read the rest of this article»
Washington, D.C. – The National Highway Traffic Safety Administration (NHTSA) reports that Honda (American Honda Motor Co.) is recalling certain 2001-2002 Acura 3.2CL, 2000-2003 Acura 3.5RL, 2000-2001 Acura 3.2TL, Honda CR-V and Honda Odyssey, 2001-2002 Acura MDX and 2000 Accord Coupe, Accord Sedan, Civic Coupe, and Civic Sedan vehicles.
«Read the rest of this article»