The Great American Comeback In Action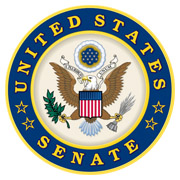 Washington, D.C. – Regardless of your background, the American dream is yours to make. David Goggins is an inspiration and exemplifies this idea of the great American comeback.
He overcame adversity, poverty, and personal fears to turn his life around and serve our nation as a Navy SEAL, and in other roles in the military, for over 20 years.
This week, Goggins joined me as my guest for the State of the Union address.
«Read the rest of this article»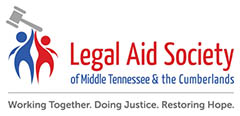 Gallatin, TN – Unless you've received a phone call from a debt collector, you probably don't know much about the debt collection process.

People get behind on payments and in debt for a variety of reasons, some unpreventable (a lost job or unexpected medical expenses) and some not (bad spending habits). No matter why you're in debt, you should know what to do if a collector contacts you.
«Read the rest of this article»
Letter to the Editor
Written by James R. Lewis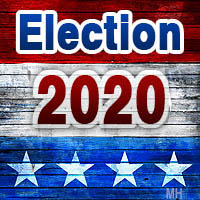 Clarksville, TN – Only one Candidate for Montgomery County Highway Supervisor comes to mind when I think about who would best serve the citizens of Montgomery County and that is Jeff Bryant.
Jeff Bryant has the education, experience, and vision to conduct day to day operations as Highway Supervisor. He has managed many roadway projects and always worked cohesively with the other departments and elected officials to ensure the projects are done right.
«Read the rest of this article»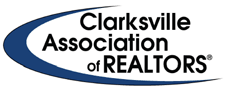 Clarksville, TN – The Clarksville Association of Realtors is excited to announce its Appetite For Art Fundraiser benefiting the FUEL food ministry and the CAR S.O.S Foundation featuring artwork from students across the city.
Through our partnerships with FUEL and S.O.S., CAR has raised over $103,000 over the last 13 years to help feed those children in our community that may not receive enough to eat at home… many whom have likely been in your classes or on your sports teams over the years.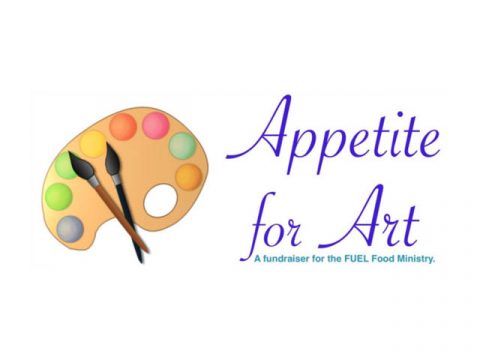 «Read the rest of this article»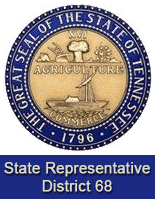 Nashville, TN – This week in Nashville, Tennessee Governor Bill Lee delivered his second State of the State Address.
The governor's comments focused on recent Republican accomplishments and shared legislative and budget priorities for the 2020 legislative session.
Key focus areas this year include public education, economic and workforce development, public safety, and an emphasis on our rural Tennessee communities.
«Read the rest of this article»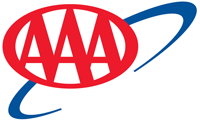 Tampa, FL – AAA says new data from the Energy Information Administration (EIA) has revealed that a high level of gasoline stocks and low demand continue to put downward pressure on pump prices across the country.
For total domestic gasoline stocks, last week's level – 261.1 million bbl – is in line with the previous week's level.
«Read the rest of this article»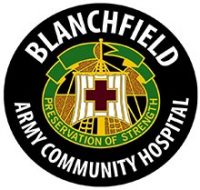 Fort Campbell, KY – Establishing good oral hygiene habits in children early can set them on a course for good dental health for life, explained one Fort Campbell-based dentist.
"Parents should start practicing dental care as soon as the first tooth pops into the mouth," explained U.S. Army Dentist Capt. Katherine McCabe, assigned to Fort Campbell's Taylor Dental Clinic. For infants, McCabe recommends using only water and a soft-bristled toothbrush or fingerbrush that is worn on an adult's finger. Toothpaste is not typically recommended for children under two years old.
«Read the rest of this article»

Dayton, OH – The Austin Peay State University (APSU) men's tennis picked up a trio of singles wins against Wright State, but the Governors dropped a close match to the Raiders, 4-3, Saturday at the South Regency Tennis Center.
«Read the rest of this article»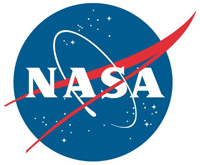 Houston, TX – NASA says investigations studying tissue culturing, bone loss and phage therapy will be launching, along with more scientific experiments and supplies, to the International Space Station on a Northrop Grumman Cygnus spacecraft. The vehicle launches no earlier than February 9th, 2020 from NASA's Wallops Flight Facility in Virginia.
This is the second mission under Northrop's Commercial Resupply Services-2 contract with NASA.
These resupply missions help NASA deliver critical research to the orbiting lab and increase its ability to conduct new investigations.
Here are details on some of the scientific investigations Northrop Grumman's 13th commercial resupply services mission (NG CRS-13) is delivering to the space station:
Better tissue and cell culturing in space
Mobile SpaceLab, a tissue and cell culturing facility, offers investigators a quick-turnaround platform to perform sophisticated microgravity biology experiments. Such experiments are critical for determining how microgravity affects human physiology and identifying ways to mitigate negative effects.
The platform can work in multiple configurations, allowing investigators to tailor the facility to their needs.
Mobile SpaceLab launches and returns on resupply spacecraft. It performs experiments autonomously with ground monitoring. The crew is responsible for moving the payload from the resupply vehicle to a designated ISS EXPRESS Rack and back to a vehicle for return to ground.
This process allows investigators to get their research in orbit quickly and gather sophisticated data using the automated capabilities. Experiments can run for up to one month.
A close-up view
The Mochii investigation provides an initial demonstration of a new miniature scanning electron microscope (SEM) with spectroscopy. Mochii will demonstrate real-time, on-site imaging and measurements of micro- and nanostructures aboard the space station.

This capability could accelerate answers to many scientific inquiries and mission decisions and serve the public as a powerful and unique microgravity research platform.

The ability to identify small particles is needed for crewed flight and deep space exploration beyond low-Earth Orbit (LEO) since samples cannot be sent back to Earth. Rapid identification of these particles can help keep crews and vehicles safe.



Examining Bone Loss in Microgravity
Crew members experience bone loss in orbit, stemming from the lack of gravity acting on their bones. OsteoOmics investigates the molecular mechanisms that dictate this bone loss by examining osteoblasts, cells in the body that form bone, and osteoclasts, which dissolve bone. A better understanding of these mechanisms could lead to more effective prevention of astronaut bone loss during space missions.
Understanding the cellular mechanisms of bone loss associated with microgravity also helps researchers better understand bone loss associated with a wide range of disorders. This insight could help identify better preventative care and therapeutic treatments for people who experience bone loss due to diseases such as osteopenia and osteoporosis or from prolonged bed rest.
Fighting bacteria with phages
Bacteriophages, or phages, are viruses that specifically invade and destroy bacteria. Discovered in 1915, phages have been used to fight infectious diseases, most notably in Eastern Europe.

With increasing types of bacteria developing resistance to antibiotics, phage therapy offers a possible alternative to traditional antibiotics. In addition, phages can eliminate harmful bacteria without causing large-scale damage to the body's beneficial bacterial population or microbiome.

Scientists also can evolve phages in the laboratory to remain potent even if phage-resistant bacteria develop.

Phage Evolution examines the effects of microgravity and radiation exposure on phage and bacterial host interactions, including phage specificity for a bacterial host and host resistance to specific phages. A better understanding of the effects of microgravity and cosmic radiation on bacteriophages and hosts could result in significant developments for phage technology, ultimately helping protect the health of astronauts on future missions.
(Do not) light my fire
The Spacecraft Fire Experiment-IV (Saffire-IV) investigation examines fire development and growth in different materials and environmental conditions, fire detection and monitoring, and post-fire cleanup capabilities. It is part of a series of fire investigations conducted in the Cygnus resupply vehicle after its departure from space station, eliminating exposure of humans or occupied spacecraft to fire danger.
Saffire-IV contributes to fire safety efforts in similar environments on Earth, from submarines to mines, and helps improve general understanding and modeling of fire phenomena.
These are just a few of the hundreds of investigations currently happening aboard the orbiting laboratory. For daily updates, follow @ISS_Research, Space Station Research and Technology News or our Facebook. For opportunities to see the space station pass over your town, check out Spot the Station.