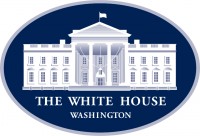 Washington, D.C. – "President Donald Trump is exceptionally focused on fighting for Americans who can't fight for themselves and confronting problems other administrations, Democratic and Republican, have ignored. This is particularly true for Americans who suffer from addiction and serious mental disorders," White House Domestic Policy Council Director Joe Grogan writes.

Nearly 50 million Americans experienced some form of mental illness in 2018. The President's new budget, out today, proposes the boldest reforms in decades to help them.
Click here to read more.
President Donald Trump's fiscal 2021 budget comes "with boosts to programs the public support, cuts in those that, for years, conservative presidents have promised but never delivered on, and a long-term promise to cut the deficit." The Trump Administration "is also putting a focus on rural America by increasing spending for roads, healthcare, and internet service," Paul Bedard reports for the Washington Examiner.
"Democrats talk a big game about raising living standards for the 'little man,' but the Trump administration is getting it done: from school choice, criminal justice reform, opportunity zones, record-low minority unemployment, and more. Democrats have promised reform on these issues for generations — but Trump is actually getting it done for disenfranchised urban communities," Adam Brandon writes in the Washington Examiner
"There have been many spectacular jobs reports over the past three years, but the January 2020 jobs report is really quite exceptional." One big reason for that is an increase in labor-force participation among workers who had left the job market entirely. "Rising wages and an abundance of job opportunities are enticing more Americans to enter the workforce," former CKE Restaurants CEO Andy Puzder writes for Fox News.