Clarksville, TN – The Clarksville Police Department (CPD) is requesting assistance in identifying three individuals that are committing Armed Robberies of pizza delivery drivers.
On February 11th, 2020 between 8:00pm and 10:00pm, Clarksville Police Officers responded to three armed robberies involving pizza delivery drivers.
The first incident occurred on the 1500 block of Nolen Road at 8:04pm.
«Read the rest of this article»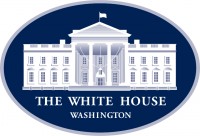 Washington, D.C. – "In 2017, Speaker Nancy Pelosi famously cajoled House Republicans to produce a budget, warning 'show me your budget, show me your values.'
She was understood to mean that you can learn about someone's deepest convictions judging the way in which they spend their money," Representative Jim Banks (R-IN) writes for Fox News.
«Read the rest of this article»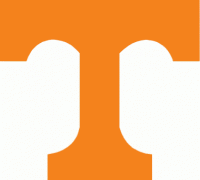 Knoxville, TN – Tennessee Vols basketball freshman Santiago Vescovi logged season-highs with 20 points and eight assists Tuesday as the Vols limited Arkansas to its fewest points in SEC play this season and posted a convincing 82-61 victory on Tuesday night in Thompson-Boling Arena.

The bounce-back win for Tennessee (14-10, 6-5 SEC) saw five Vols score in double digits, with Jordan Bowden tallying 16 points, six rebounds and three assists.
Jimmy Whitt Jr. led the Razorbacks with 19 points on the night.
«Read the rest of this article»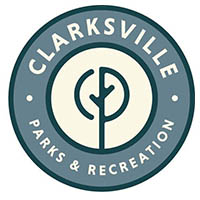 Clarksville, TN – On Saturday, February 22nd, 2020, the Fort Defiance Interpretive Center will be hosting a living history event from 10:00am to 3:00pm to commemorate the surrender of Fort Defiance to Union soldiers in 1862.
The surrender of Clarksville was a significant event in Civil War history, opening the South to Union forces and the capture of Nashville. Uniformed soldiers will provide living history and cannon firing demonstrations. Visitors are invited to tour the permanent exhibit and view the film, "Crossroads of Change."
«Read the rest of this article»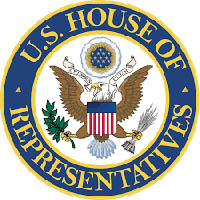 Washington, D.C. – Yesterday, Representative Mark Green spoke with the Tennessee Valley Authority (TVA) regarding the extensive rainfall and flooding experienced across Tennessee. Many constituents in Hardin County and Decatur County are at risk for excessive flooding from the Pickwick Landing Dam with the Tennessee River already elevated from heavy rainfall and runoff from last week's storms.
Representative Green said, "I am actively monitoring the flooding situation as the TVA is working to manage rainfall and runoff across the entire Tennessee River system to minimize impacts to communities."
«Read the rest of this article»

Clarksville, TN – The Roxy Regional Theatre reports that this Friday's 8:00pm opening of "The Fantasticks" has been postponed until next week, due to illness. Our lead actress has tested positive for the flu, and the extra time needed for her rest and recovery has made it impossible for the Roxy to hold rehearsals. (At this time, "Martini Night" is still scheduled to go on as planned.)
Ticket holders are being contacted by the Roxy Regional Theatre regarding exchanges or refunds.
«Read the rest of this article»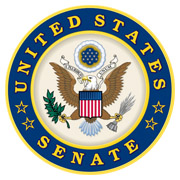 Washington, D.C. – U.S. Senator Lamar Alexander (R-Tenn.) today said Chickamauga Lock construction will continue for the sixth consecutive year under the work plan released today by the U.S. Army Corps of Engineers, which reflects Alexander's priorities as chairman of the appropriations subcommittee overseeing the agency.
"This funding will keep construction of the new Chickamauga Lock on time and schedule and is the sixth consecutive year of federal funding for the project. This is great news for East Tennessee since it will help keep up to 150,000 trucks off I-75 and keep the cost of shipping goods low for manufacturers across the state," Senator Alexander said.
«Read the rest of this article»

Clarksville, TN – After back-to-back sweeps on the road last weekend, Austin Peay State University (APSU) women's tennis returned home and took care of business once again; beating Cumberland, 7-0, Tuesday at the Governors Tennis Center, en route to their sixth-straight victory.
«Read the rest of this article»

Clarksville, TN – The Arbor Day Foundation has named CDE Lightband a 2020 Tree Line USA® in honor of its commitment to proper tree pruning, planting and care in the provider's service area.
Tree Line USA, a partnership between the Foundation and the National Association of State Foresters, recognizes public and private utilities for pursuing practices that protect and enhance America's urban trees.
«Read the rest of this article»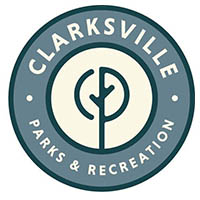 Clarksville, TN – The Clarksville Parks and Recreation Department says because of heavy rain and rising waters on the Cumberland River and its tributaries, these City of Clarksville parks will be closed until further notice: Liberty Park; McGregor Park boat ramp, Riverbend Stage, Amphitheater and north extension of the RiverWalk; Clarksville Greenway from Pollard Road trailhead to the water treatment plant; and Trice Landing.
Additionally, Swan Lake Golf Course will be closed through noon on Saturday, February 15th because of freezing temperatures and heavy rain.
For more updates and information or call 931.645.7476.
«Read the rest of this article»