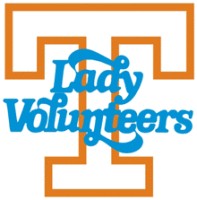 Baton Rouge, LA – The #25 Tennessee Lady Vols basketball team pulled within one but couldn't overcome a 26-point fourth-quarter surge by LSU, falling 75-65 Thursday night at the Pete Maravich Assembly Center.

Junior forward Rennia Davis led Tennessee (17-7, 7-4 SEC) with 19 points and six rebounds. Redshirt senior Lou Brown and freshman Tamari Key were nearly in double digits, finishing with nine points each.

Khayla Pointer and Awa Trasi were the top scorers for the Tigers (18-5, 8-3 SEC) with 24 and 22, respectively.
Both teams started out sluggish offensively, playing nearly a minute and a half before Pointer knocked down the second of a pair of free throws to put LSU on the board at 1-0.
Brown scored Tennessee's first points 30 seconds later with a short jumper.
The Tigers jumped out to a 5-2 lead three minutes in, but the Lady Vols had it tied up at seven by the media break.
Neither team would hit a field goal for four minutes following the timeout before Brown knocked down a trey to put UT up 10-8 at the 1:40 mark. Trasi answered with a three just before the buzzer for LSU to tie the score at 12-all heading into the second period.

The Tennessee Lady Vols' bench got active in the second stanza with senior Kamera Harris, freshman Jessie Rennie and redshirt junior Jaiden McCoy scoring UT's first three baskets of the quarter and giving the Lady Vols a 19-17 lead two minutes in. The Tigers rallied back, taking the lead at 24-21 off a Trasi trey with 5:32 remaining in the half.
LSU stretched its lead to four before Tennessee mounted an 8-2 run to lead 30-28 with just under two minutes to go. LSU managed a 6-0 run of its own in the final minute before Key hit two free throws to make the halftime score 34-32 in favor of the home team.

The Tigers stretched their lead to six in the opening minutes of the third quarter before Davis drained a baseline jumper to cut the deficit to four at the 7:19 mark. But the Lady Vols, plagued by fouls and turnovers, continued to struggle offensively, falling behind 44-35 by the 5:05 mark.
Davis responded for UT, converting on a three-point play to cut the deficit to six. Pointer hit a pair of free throws for LSU, but Jordan Horston posted another three-point play, and Davis followed it up with a quick jumper to pull Tennessee within three at 46-43 with 2:58 left in the period. LSU maintained its three-point lead into the final minute before McCoy hit two free throws to cut the lead to one, cutting the margin to 49-48 heading into the final stanza.

Pointer opened the fourth with a pair of free throws to stretch LSU's lead back to three, but Jazmine Massengill answered with a 10-foot jumper on the other end. The teams largely traded buckets until Pointer and Trasi combined for six unanswered points, putting LSU up 62-54 with five minutes left in the game.
Davis hit a jumper to end the drought for UT, but Trasi followed it up with a long-range 3-pointer, giving LSU a surge of momentum and a nine-point lead with 4:13 to play. Tennessee would get within eight but couldn't pull off the comeback, and LSU went on to hit its free throws, picking up a 75-65 win at home.

Bench Contributing
UT's bench outscored LSU's bench 20-15. It was the most points UT's bench had contributed since scoring 23 at Vanderbilt.

Turnovers In Check
Tennessee committed just 12 turnovers against LSU, tying its lowest turnover total in SEC play which came against Ole Miss on January 9th.
Next Up For Tennessee Lady Vols Basketball
The Tennessee Lady Vols basketball team returns home to host No. 16/18 Texas A&M at 3:00pm on Sunday, February 16th, 2020. The game will be broadcast on ESPN2 and Lady Vol Network radio stations.