#25/RV Tennessee (17-7 | 7-4 SEC) vs. #16/#18 Texas A&M (19-5 | 7-4 SEC)
Sunday, February 16th, 2020 | 2:02pm CT
Knoxville, TN | Thompson-Boling Arena | TV: ESPN2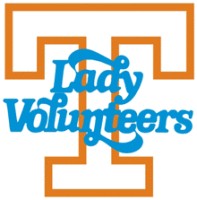 Knoxville, TN – No. 25/RV Tennessee Lady Vols Basketball (17-7, 7-4 SEC) and No. 16/18 Texas A&M (19-5, 7-4 SEC) will meet Sunday at 2:02pm CT in Thompson-Boling Arena in a contest that has seeding ramifications for the SEC Tournament.

The Lady Vols and Aggies enter the contest in a tie for fourth place in the conference standings along with Arkansas and Kentucky at 7-4.
UK has a win over UT, and the Big Orange women face A&M and UA in their next two games.
In addition to conference seeding, Sunday's contest offers Tennessee an opportunity against an A&M squad that ranks No. 18 in the RPI.
As of February 13th, the Lady Vols occupy the No. 47 spot in the RPI, with upcoming games against Texas A&M (No. 18) and Arkansas (38) providing a chance to improve that stock.

This will mark the 14th meeting in a series that began in 1997 when Lady Vol head coach Kellie (Jolly) Harper was Pat Summitt's point guard. UT leads 8-5.
Broadcast Information
Sunday's game will be televised by ESPN2 with Roy Philpott (PxP) and Brooke Weisbrod (Analyst) handling the call.
The contest also can be heard on Lady Vol Network radio stations and by audio stream, with Mickey Dearstone calling the action for the 21st season and Bobby Rader serving as the studio host.
A link to the live audio stream can be found on each game's Hoops Central page or the Lady Vol schedule on UTSports.com.
For a list of Lady Vol Network affiliates, please click on the Fans tab at the top of UTSports.com, select Vol Network and then click on Vol Network Affiliates in the black bar at the top of the page.
Air time for games on the Lady Vol Radio Network generally occurs 30 minutes prior to tip-off.
SECN+ games are online broadcasts and are available only on WatchESPN via computers, smartphones and tablets.
All of the games included in the ESPN package (ESPN, ESPN2, ESPNU) and the SEC Network will be available through WatchESPN, accessible online at WatchESPN.com, on smartphones and tablets via the WatchESPN app, and streamed on televisions through Amazon Fire TV, Apple TV, Chromecast, Roku, Xbox 360 or Xbox One to fans who receive their video subscription from an affiliated provider.
Big Crowd Expected/Arrive Early
Tennessee's #12KinTBA promotion has drawn great interest. A season-best crowd surpassing 12,000 is expected on Sunday, so fans should plan to arrive on campus early.
This will mark the Lady Vols' third crowd over 10,000 this season after having no games reaching 10K in 2018-19.
General admission tickets are now available at AllVols.com for seating located in the 300 level on the side court. General admission tickets will also be available on game day, but fans are encouraged to purchase prior to arrival at the arena.
Gates open at 1:00pm CT and free parking & shuttle service is available from UT's Ag Campus. Shuttles begin two hours prior to tip at 12:00pm.
Replica Jerseys and More Promotions
The first 500 kids (12 and under) in attendance will receive a free replica #14 Kellie Jolly (Harper) youth jersey. Child must pick up a voucher and be present with voucher to redeem.
It's Big Orange Family Day. UTK faculty and staff can receive two free tickets to the game by showing I.D. at the ticket window at Thompson-Boling Arena on game day. All deans, faculty and family participating in the Dean's Battle can check in for their college at the Fan HQ table at Section 129 on the concourse. Contact with any questions.
High School Team Day: Take your team out for a day at the Summitt. Contact Spencer Billingsley at for more details.
Enjoy the pregame Kids' Corner near section 113. It opens one hour prior to tipoff. Meet and take pictures with everyone's favorite dog, Smokey X. More fun includes free face painting, the Big Orange prize wheel, visits from cheerleaders, crafts and more at the Kids' Corner.
Postgame Layups: Kids 12 & younger can shoot a layup on the court after the game.
High-Five the Lady Vols: Kids 12 & younger can pick up a wristband at the Fan HQ table on the concourse to participate in the pregame high-five tunnel. Wristbands are limited. To purchase discounted group tickets and reserve wristbands for your team, call 865-946-7000.
Want to be the Jr.Vol of the Game? Sign up for the Jr.Vol Club today and get the chance to see yourself on the video board. Members also receive free Jr.Vol swag, tickets to games for all sports, and exclusive Jr.Vol events.
You can be a part of the Lady Vols' electric introductions. Make sure to download our light show app courtesy of Coca-Cola. The "Hoops Hype" app is available free of charge from the Apple Store or on the Google Play Store.
The Road Leading Up To This
The Tennessee Lady Vols will try to snap a three-game losing streak after falling in recent games vs. No. 1 South Carolina, No. 8 Mississippi State and LSU.
UT had won six straight SEC contests and stood at 7-1 before dropping those three contests.
Tennessee's
Rennia Davis
is averaging 20.3 points per game in SEC play, shooting 53.7 percent (79-147) from the field and 81.8 (36-44) at the charity stripe.
Jordan Horston is UT's only other double-figure scorer in league play, contributing 10.5 per game.
Texas A&M enters Sunday's battle having dropped two of its last three, including losses at LSU and Mississippi State before taking down Vanderbilt at home on Thursday evening.
All-star guard Chennedy Carter missed seven games due to an injury, but she has returned to the lineup and only bolsters an Aggie squad that has several scoring options and plays aggressive defense.
TAMU has four players scoring in double figures in SEC play, including Carter (17.8), N'dea Jones (16.1), Kayla Wells (13.9) and Ciera Johnson (12.5). Jones averages 12.5 rebounds, as well, making her a consistent double-double threat.
A&M's losses were to Florida State, LSU (twice), Kentucky and Mississippi State.
Recapping Tennessee Lady Vols Last Game
The #25 Lady Vols pulled within one but couldn't overcome a 26-point fourth-quarter surge by LSU, falling 75-65 Thursday night in Baton Rouge.
Junior forward Rennia Davis led Tennessee (17-7, 7-4 SEC) with 19 points and six rebounds. Redshirt senior Lou Brown and freshman Tamari Key were nearly in double digits, finishing with nine points each.
Khayla Pointer and Awa Trasi were the top scorers for the Tigers (18-5, 8-3 SEC) with 24 and 22, respectively.
Notes From LSU Game
Bench Contributing
UT's bench outscored LSU's bench, 20-15. It was the most points UT's bench had contributed since scoring 23 at Vanderbilt.
Turnovers In Check
The Tennessee Lady Vols committed just 12 turnovers against LSU, tying its lowest turnover total in SEC play which came against Ole Miss on January 9th.
Next Up For Tennessee Lady Vols Basketball

After closing out a four-game swing where it had to play three of those away from home, the Lady Vols now get to play three of the next four at home.
Included in the run of home contests is No. 16/18 Texas A&M on Sunday (2:00pm CT), Vanderbilt on February 23rd (11:00am CT) and Ole Miss on February 27th (6:00pm CT). The lone road game during that set is at No. 23/RV Arkansas on February 20th (6:00pm CT/7:00pm ET).
The Vanderbilt game is UT's Live Pink, Bleed Orange (Play4Kay) game, and the Ole Miss date is Senior Night.
A&M's next game is at Georgia on Thursday night.
UT-TAMU Series Notes
The Tennessee Lady Vols hold an 8-5 all-time record vs. Texas A&M, dating back to December 19th, 1997.
UT is 3-1 in Knoxville, 1-3 in College Station and 4-1 at neutral sites vs. the Aggies.
The Big Orange women are 6-5 vs. hall-of-fame coach Gary Blair and A&M since the Aggies joined the Southeastern Conference.
Kellie Harper is 0-1 vs. Texas A&M and Gary Blair. Her 2015-16 Missouri State team fell, 74-65, in College Station on March 19th, 2016, in the NCAA Tournament First Round.
A&M is 2-0 in overtime games vs. UT, defeating the Lady Vols in an extra frame in two of the past three times these squads met in College Station.
Rennia Davis has an 11.0 ppg. average vs. the Aggies in three career games, scoring 10 last season after tallying 12 in College Station and 11 in Knoxville the year before.
In the initial meeting between these teams in Knoxville, on February 28th, 2013, Tennessee defeated A&M, 82-72, on Senior Day to give UT an SEC regular-season championship on the Lady Vols' home court. The squad had been picked to finish as low as fifth in the league and returned no starters.
Tennessee made its first-ever women's basketball appearance in College Station on January 26th, 2014, and the (then) #11/12 Lady Vols picked up a key victory over the (then) #17/15 Aggies, 76-55. A&M was the SEC leader at the time of that defeat.
UT's first two contests vs. Texas A&M came in tournaments, including one regular-season event in 1997-98 and one postseason event during the 2007-08 campaign.
In the first meeting, the #1/1 Lady Vols rolled to a 105-81 victory over the Aggies at the Northern Lights Invitational in Alaska in game two of a three-game stay.
The famed "Three Meeks" dazzled #8/9 A&M on December 19th, 1997, as Chamique Holdsclaw tallied 29, Semeka Randall tossed in 23 and Tamika Catchings added a double-double of 21 points and 12 rebounds for #1/1 UT in the high-scoring affair.
Kellie (Jolly) Harper was UT's point guard in that game, and she was the Lady Vols' fourth player in double figures with 14 points on 5-of-7 shooting, including a pair of three-pointers.
In 2008, Candace Parker scored 26 points and Alexis Hornbuckle chipped in 14, as the Lady Vols defeated Texas A&M, 53-45, in the Oklahoma City Regional Final to advance to the Final Four in Tampa.
After both of those tourney wins over the Aggies, the Lady Vols would advance to, and win, the NCAA Final Four in 1998 and 2008.
About the Texas A&M Aggies

The Aggies returned 10 letterwinners, including all five starters, from last season's team that finished 26-8 overall and 12-4 in SEC play (third).
Texas A&M is led by junior guard Chennedy Carter, who averages 21.6 ppg. Carter recently returned to the lineup after missing seven games due to injury. Three others average double figures.
The Aggies are coached by Gary Blair, who is 402-164 in his 17th season in College Station.
A&M was predicted to win the SEC by the coaches and picked to place second by the media.
Recapping Texas A&M's Last Game
No. 16 Texas A&M ran away with a 74-53 home win over Vanderbilt at Reed Arena on Thursday night. Junior forward N'dea Jones recorded her 12th consecutive double-double to help lead the Aggies with 17 points and 12 boards.
A&M (19-5, 7-4 SEC) used a 15-2 run midway through the first quarter to go up by double figures, and held a dominant 28-10 lead after the opening 10 minutes of play.
Tennessee Lady Vols Last Game Against Texas A&M
Tennessee outscored No. 21/22 Texas A&M 20-17 in the fourth quarter, but it wasn't enough to overcome an Aggies team that scored 27 points on nearly 70-percent shooting in the third quarter to send the Lady Vols to a 79-62 setback on February 21st, 2019, in College Station.
Senior forward Cheridene Green posted a double-double with 11 points and 12 rebounds for UT (17-9, 6-7 SEC), and Rennia Davis also managed double digits, finishing the day with 10 points.
Kayla Wells was the high scorer for Texas A&M (20-6, 9-4 SEC) with 29 points. Chennedy Carter was close behind with 28 points, while Shambria Washington had 11.
Tennessee Lady Vols Last Home Game Against Texas A&M
Senior Jaime Nared scored 23 points and No. 12/13 Tennessee allowed just eight points in the fourth quarter in an 82-67 win over No. 14/12 Texas A&M on February 1st, 2018, at Thompson-Boling Arena.
The Lady Vols (18-4, 6-3 SEC), who returned to the win column after dropping three of their previous four matchups, also had Mercedes Russell recording 18 points and 13 rebounds to earn her 40th career double-double, while Rennia Davis scored 11 and Meme Jackson added 10.
UT showed a strong defensive effort in the second half, forcing 12 A&M turnovers and yielding no field goals over the final 3:21 of the game.
Chennedy Carter scored 25 points for the Aggies (17-7, 6-3 SEC), while Jasmine Lumpkin added 22 points and seven boards as the two teams split their regular-season series.