Tennessee (14-11 | 6-6 SEC) vs. Vanderbilt (9-16 | 1-11 SEC)
Tuesday, February 18th, 2020 | 5:31pm CT
Knoxville, TN | Thompson-Boling Arena | TV: SEC Network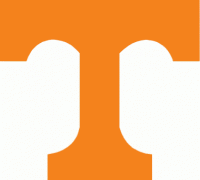 Knoxville, TN – The Tennessee Vols men's basketball team hits the hardwood once again on Tuesday night for a clash with SEC foe and in-state rival Vanderbilt. Tipoff inside Thompson-Boling Arena is set for 5:30pm CT and the action can be seen on SEC Network.
Tuesday's game can be seen on SEC Network, online through WatchESPN and on any mobile device through the ESPN App. Fans can access WatchESPN at espn.com/watch. Tom Hart, Andy Kennedy and Alyssa Lang will have the call.
Fans can also listen live on their local Vol Network affiliate to hear Bob Kesling and Bert Bertlekamp describing the action.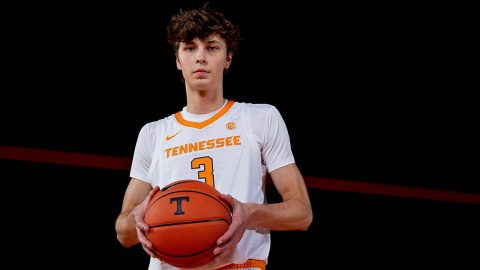 Last time out, the Vols dropped a heartbreaker in Columbia, falling 63-61 to South Carolina on Saturday night.
UT was led by junior John Fulkerson who poured in a career-high 25 points and reeled in a game-high nine rebounds. Fulkerson's 25 points came on a career-high-tying eight made field goals.
Junior Yves Pons also had a productive night, scoring 13 points, pulling in seven rebounds and rejecting three shot attempts. His three blocks moved his season total to 65, which is just ten away from breaking Tennessee's single-season blocks record.
A victory on Tuesday would be the Vols sixth consecutive win over the Commodores and their third consecutive inside Thompson-Boling Arena.
Up next, Tennessee hits the road for a Saturday afternoon matchup at Auburn. Tipoff is set for 11:00am CT on CBS.
The Series
Tennessee leads the all-time series with Vanderbilt, 123-75, dating to 1922. This is the 199th meeting.
The Vols own a 72-20 edge when the series is played in Knoxville and have won two straight against Vandy at Thompson-Boling Arena.
Tennessee has won seven of the last eight meetings in this series, including each of the last five.
A Win Would
Extend UT's win streak over Vanderbilt to six games.
Prevent Tennessee from falling below .500 in SEC play for the first time since the opening week of league games.
Storylines
Just 181 miles separate UT's Thompson-Boling Arena and Vanderbilt's Memorial Gymnasium.
Vols freshman Josiah-Jordan James and injured Vanderbilt guard Aaron Nesmith were AAU and high school varsity teammates for four years at Porter-Gaud School in their hometown of Charleston, South Carolina.
James returned Saturday from a four-game injury absence (groin). In 30 minutes of action in his first collegiate action in his home state of South Carolina, he totaled nine points, five assists and two blocks.
During SEC play, freshmen account for 40.0 percent of Tennessee's total minutes played. And in Saturday's loss at South Carolina, freshmen logged 46.0 percent of Tennessee's total minutes played.
With 173 career 3-point makes, senior Jordan Bowden ranks 10th on Tennessee's all-time list.
Layup Lines
Tennessee ranks fourth nationally in average home attendance, drawing 18,812 fans per game this season.
During SEC play, Tennessee leads the league in blocks (6.2 bpg, which ranks sixth in Division I) and owns the conference's best scoring defense (65.2 ppg).
SEC Defensive Player of the Year candidate Yves Pons has blocked at least one shot in every game this season. He leads the SEC and ranks 18th nationally with 2.6 bpg. His 2.8 bpg during SEC play also leads the league.
Freshman point guard Santiago Vescovi has made at least one 3-pointer in every game in which he's appeared (13), averaging 2.2 made threes per game.
Barring injury or illness, senior guard Jordan Bowden will finish his career in the top five on Tennessee's list for career games played. Tuesday will be the 127th game in which he's appeared.
Tennessee ranks third among Division I teams in assist percentage, having assisted on 64.1 percent of its field goals this season.
About The Vanderbilt Commodores
Vanderbilt arrives in Knoxville off three consecutive losses in SEC play. Those defeats follow the Commodores' signature win of the year when they took down LSU inside Memorial Gym on February 5th. LSU was undefeated in SEC play going into that contest.
Since losing the SEC's leading scorer, Aaron Nesmith, in January, the Commodores have continued to see increased production from the backcourt duo of Saben Lee and Scotty Pippen Jr. Lee and Pippen Jr. currently rank first and second on the team in scoring, assists and steals.
Lee's team-leading 17.2 ppg also ranks sixth in the SEC, while his 18.8 ppg in conference action ranks fifth in the league. Lee also sits inside the top 10 in the SEC and leads the Commodores in both assists (sixth with 4.4 apg) and steals (seventh with 1.6 spg).
Pippen Jr. has been a solid backcourt complement to Lee, averaging 11.3 ppg, 3.8 apg and 1.0 spg, all of which rank second on the team.
First-year head coach Jerry Stackhouse looks to bring Vanderbilt its first victory in Knoxville since the 2016-17 season. A win on Tuesday would also end Tennessee's five game win-streak over the Dores.
Vanderbilt's campus library system contains more than eight million items across 10 different libraries around Vanderbilt's campus and stands as one of the nation's top research libraries.
Tennessee Vols Last Game Against Vanderbilt
A dominant defensive effort and a 21-5 run to begin the second half allowed the Tennessee basketball team to push past Vanderbilt, 66-45, on January 18th, 2020, inside Memorial Gym.
The Vols held Vanderbilt to an 0-25 night from 3-point range. It was the first time since the 3-point shot was introduced in the 1986-87 season (spanning 1,080 games) that the Commodores failed to knock down at least one 3-point attempt.
Senior Jordan Bowden led the Tennessee offense, finishing with 21 points while shooting 7-of-11 from the field and 7-of-8 from the foul line.
Juniors John Fulkerson and Yves Pons each added 12 points for the Vols.
Fulkerson also pulled down eight rebounds, while Pons rejected four shot attempts, marking his fifth consecutive multi-block game.
Freshman Josiah-Jordan James also was tough on the boards for the Big Orange, grabbing a game-high nine rebounds. James also dished off a game-high five assists.
Both offenses started slow, with the squads shooting a combined 37 percent (7-of-19) from the field in the contest's opening eight minutes, good for a 9-9 score line.
During the game's final 10 minutes, Tennessee continued to stifle the Vanderbilt offense while maintaining its efficient shooting mark on the other side of the floor, increasing its lead to as many as 22 points.
Tennessee's win gave Bowden—UT's lone active senior—a perfect 4-0 career record in Vanderbilt's Memorial Gym.
Memorable Tennessee Vol Performances Against Vanderbilt
Grant Williams (now with the Boston Celtics) erupted for a record-setting performance as the No. 1-ranked Volunteers held off Vanderbilt, 88-83, in overtime in Nashville on January 23rd, 2019.
Williams finished with a career-high 43 points and also tallied eight rebounds, four blocks, two assists and a steal. The junior forward was 10-of-15 from the field and a program-record 23-of-23 from the free-throw line.
Josh Richardson (now a starter for the Philadelphia 76ers) helped the Vols rally from two separate double-digit deficits in the second half by scoring 15 of his game-high 22 points in the final stanza to lift Tennessee to a 67-61 comeback win over Vanderbilt in the 2015 SEC Tournament in Nashville on March 12th, 2015. In what was the second-to-last game of his career, Richardson also led all players with three steals and was a perfect 6-for-6 from the free-throw line.
Dyron Nix (17 points, 18 rebounds) and Doug Roth (10 points, 10 rebounds) recorded double-doubles and Tennessee beat Vanderbilt 79-69 in overtime in Stokely Athletics Center February 4th, 1987, in Knoxville.
Dick Johnston made six free throws in double overtime to lift UT to a 77-72 win over the Dores in Nashville on February 2nd, 1970. Jimmy England led the charge with 27 points, and Bobby Croft had an 18-16 double-double.
Danny Schultz holds UT's single-game scoring record against Vanderbilt, as he dropped 35 points on the Dores on February 15th, 1964, in Nashville.
Tennessee All-Century Team member Paul "Lefty" Walther (1948-49) never lost to Vanderbilt during his career as a Vol. The Covington, Kentucky, native helped lead Tennessee to a 4-0 record over the Dores, beating Vandy by an average of 9.8 points.
Tennessee Vol Vets Efficient vs. Vandy
Tennessee upperclassmen Jordan Bowden (.500), John Fulkerson (.500), Jalen Johnson (.667) and Yves Pons (.500) all shoot at least 50 percent from the field during their career against Vanderbilt.
Bowden, who is a perfect 4-0 at Vandy's Memorial Gym, averages 11.5 points in six previous games against the Commodores while shooting .438 from 3-point range and boasting a 2.8 assist/turnover ratio.
Second Time's A Charm
Over the last three seasons, Rick Barnes and his staff guided the Volunteers to a 10-1 record in regular-season rematch games (SEC Tournament games not included).
The lone loss came Saturday at South Carolina, 63-61.
Tennessee Vols Successful On The In State Circuit
Tennessee has won nine of its last 10 games against in-state opponents and is 16-5 vs. in-state foes under coach Rick Barnes.
Those 16 wins include triumphs over Chattanooga, East Tennessee State (twice), Lipscomb (twice), Memphis, Tennessee State, Tennessee Tech (twice) and Vanderbilt (seven times).
Fulky Feasting At The Foul Line
Over Tennessee's last three games, junior forward John Fulkerson has taken 41 percent of the Vols' total free-throw attempts (34 of 82).
He's attempted 34 free throws during that span—11.3 per game—and has made 25 of them (.735).