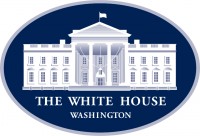 Washington, D.C. – "My grandmother was very generous and educated," Daria Ortiz said. "She's a shining example of when people come legally to this country, work hard, and do the right thing and are law-abiding citizens."

Maria Fuertes, Ortiz's grandmother, was raped and murdered last month in Queens, New York. She was 92.
Police charged illegal immigrant and alleged repeat criminal offender Reeaz Khan with Maria's murder. Khan, from Guyana, had been arrested previously for assault.
New York City released him from jail despite a detainer request from U.S. immigration officials.

Watch: Border Security is National Security!

Across the country, left-wing politicians use these so-called "sanctuary" policies to put dangerous, often violent criminals back on our streets. After all, "sanctuary cities" have nothing to do with protecting law-abiding immigrants: Their purpose is to stop the United States from deporting illegal aliens with criminal charges and convictions.

"The man that is responsible for this should have never had the opportunity to do this, had his multiple offenses not been ignored," Ortiz said of her grandmother's killer. "The system not only failed our family, but it failed our city."

Ortiz joined President Donald Trump at a White House event Friday to honor heroes from the U.S. Border Patrol. She thanked the Administration for acknowledging her family's tragedy while so many others ignore the human cost of sanctuary cities.

"Not one more American life should be stolen by sanctuary cities," President Trump told her. "That's why we're calling on Congress to pass legislation giving American victims the right to sue sanctuary cities and hold them accountable for the suffering and the damages that they've caused."

President Trump: Politicians want sanctuary cities—our citizens do not.

Acting DHS Secretary: President Trump is securing our border