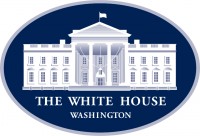 Washington, D.C. – "Sixty-four percent of small business owners approve of the way Donald Trump is handling his job as president, the highest approval rating for Trump among entrepreneurs since CNBC and SurveyMonkey began conducting a quarterly survey in 2017," Riley de Leon reports for CNBC.

"This is a high watermark for President Trump's job approval, both among small business owners in our survey and among the general public," said SurveyMonkey senior research scientist Laura Wronski.
Click here to read more.
President Donald Trump kept a key promise to California's agriculture community yesterday. "For too long water authorities have flushed millions of gallons into the Pacific," the President said to a crowd of 3,000 farmers and residents in Bakersfield. "I ordered the administration to update outdated opinions which determined water allocation in this state," Alex Tavlian reports in The San Joaquin Valley Sun.
"Hosted by Her Highness Sheikha Manal bint Mohammed al Maktoum and the Dubai Women's Establishment, [this week's] Global Women's Forum in Dubai saw Ivanka Trump take to the stage as a keynote speaker, celebrating just over a year since she launched the Global Women's Development and Prosperity Initiative," Harper's Bazaar Arabia reports.
Former prisoners will have a chance to meet President Trump at a graduation ceremony today in Las Vegas. The program, "Hope for Prisoners," helps former inmates re-enter the workforce. "CEO Jon Ponder says this presidential visit will really help those former prisoners realize that the American dream is still possible," Austin Carter reports for KTNV.

Watch President Donald Trump live at 1:45pm CT.