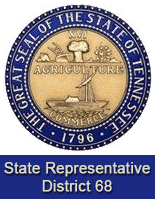 Nashville, TN – This week in Nashville, almost three dozen administration bills began making their way through the House chamber. These initiatives build upon Tennessee's recent momentum and are key components of Tennessee Governor Bill Lee's agenda for the 2020 legislative year. Some of them include:
House Bill 2223: Clarifies the Department of Agriculture is responsible for establishing the standards applicable for certain donations of food. Strengthens a food donor's immunity against liability for damage resulting from distribution of apparently wholesome food. House Bill 2223 will now be heard by members of the House Judiciary Committee.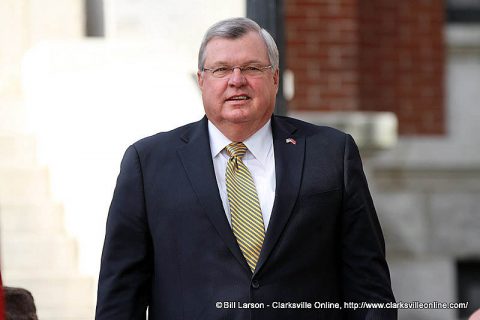 House Bill 2242: Ensures integrity within the Supplemental Nutrition Assistance Program (SNAP) and will help our Department of Human Services to fight instances of fraud, waste, and abuse within this program. House Bill 2242 now heads to the House State Committee for additional discussion and debate.
Legislation Lowering Tennessee's Business Income Tax Gains Support in House
A measure designed to lower Tennessee's business income tax (excise tax) is gaining support in the House.
House Bill 2301 is a fiscally responsible approach to attract new business to our state and to encourage small business owners to reinvest into their communities by beginning the process of lowering the excise tax from 6.5 percent to 6 percent over a five year period.
The measure would reduce the tax by one-tenth of a percent every year over the next five years, provided revenue growth remains above two percent.
House Bill 2301 also contains built in safety mechanisms that are based upon revenue collections, in the event Tennessee suffers an unexpected economic downturn. If the revenue growth rate is more than one percent but less than two percent, the tax would remain flat.
Should the state's revenue grow less than one percent, than the tax rate will increase incrementally in the same manner in which it decreased (one-tenth of a percent).
Finally, if revenue collections demonstrate a negative growth rate at any point in the process of lowering the tax, this rate would then return to the original 6.5 percent.
Cutting the business income tax on businesses will put money back into the pockets of owners so they can expand and create new jobs.
Legislation Improving Transportation For Disabled and Aging Citizens Moves Forward
Members of the Finance, Ways, & Means Subcommittee this week approved legislation aimed at improving transportation options for Tennessee's disabled and aging populations.
The Tennessee Accessible Transportation and Mobility Act of 2020 creates an office within our Department of Transportation dedicated to expanding and improving accessible transportation.
Public transportation is a challenge in certain areas; it can be especially difficult for the disabled and aging. The new office created through House Bill 1596 will be tasked with identifying and working to eliminate barriers to reliable forms of public transportation for these specific populations.
House Bill 1596 heads to the Finance, Ways, & Means Committee for additional discussion on Tuesday, February 25th, 2020.
Good Samaritan Sentencing Enhancement Act Of 2020 Advances Out Of Criminal Justice Subcommittee
Members of the House Criminal Justice Subcommittee this week backed House Bill 1816, also known as the Good Samaritan Sentencing Enhancement Act of 2020.
This permissive legislation creates a sentencing enhancement for individuals who commit offenses against those rendering emergency care or assistance to crime victims and who are classified as Good Samaritans.
House Bill 1816 will now be heard by members of the House Judiciary Committee next week.
Contact Information
Representative Curtis Johnson
636 Cordell Hull Building
425 5th Avenue, North
Nashville, TN 37243
615.741.4341
For more information about the Tennessee General Assembly, check our website at www.capitol.tn.gov