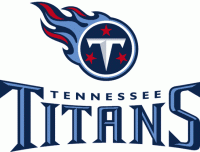 Nashville, TN – A year earlier, Tennessee Titans quarterback Ryan Tannehill was still with the Miami Dolphins, where he concluded his seventh season with the Dolphins. Robinson engineered a trade in March 2019 that landed the signal caller in Tennessee, where he began the campaign as the backup to Marcus Mariota.
Although he did not start until the seventh game of the season, Tannehill authored one of the greatest offensive seasons in franchise history.
He completed 201 of 286 passes for 2,742 yards, 22 touchdowns and six interceptions.
In his 13 starts, including the regular season and playoffs, the Titans went 9-4.
Winning the NFL's passing title (passer rating), Tannehill's 117.5 passer rating was the fourth-highest figure in NFL history and the best in franchise annals. His 9.6 yards per attempt also led the league—a full yard better than the next-closest qualifier (Matthew Stafford, 8.6)—and set a team record.
Ryan Tannehill capped his season by being named to his first career NFL Pro Bowl and taking Associated Press NFL Comeback Player of the Year honors.
2019 QB Ryan Tannehill Accomplishments
Named to his first career Pro Bowl in 2019.
Named the Associated Press NFL Comeback Player of the Year.
Named the PFWA's Comeback Player of the Year.
Named the PFWA's Most Improved Player of the Year.
Led the NFL and set a franchise record with a 117.5 passer rating, which established the fourth-highest single-season passer rating in NFL history.
Established a new franchise single-season record and ranked third in the NFL with a 70.3 completion percentage (70.3).
Established a franchise record and led the NFL with an average of 9.6 yards per passing attempt.
Became the third qualifying passer in NFL history to have a season with at least a 70.0 completion percentage and an average of at least 9.0 yards per attempt, joining Sammy Baugh and Joe Montana.
Posted eight games with a 100.0 or better passer rating in 2019 (vs.LAC, vs. TB, vs. KC, vs. JAX, at IND, at OAK, vs. NO, at HOU).
Recorded three 300-yard passing games in 2019 (vs. LAC, at CAR, at OAK).
Credited with three game-winning drives in 2019 (vs. LAC, vs. TB, vs. KC).
Named the AFC Offensive Player of the Week for Week 14 at Oakland (12/8) after completing 21 of 27 passes for 391 yards with three touchdowns and one interception for a 140.4 passer rating.
Named the AFC Offensive Player of the Month for December after completing 90 of 132 passes for 1,322 yards with 12 touchdowns and two interceptions for a 124.6 passer rating, which led the AFC.
Rushed for 185 yards and a career-high four touchdowns on 43 carries.
Completed a career-high 91-yard touchdown pass at Oakland (12/8).
Made his postseason debut and started all three games.