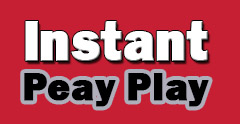 Clarksville, TN – With a week to go in the season and the Austin Peay State University (APSU) men's basketball team still in the hunt for a regular-season Ohio Valley Conference title, two of the league's biggest awards in the sport should all but be wrapped up for a pair of Governors.
Junior forward Terry Taylor and freshman guard Jordyn Adams should be as close to a lock as there can be on receiving the OVC's Player and Freshman of the Year Awards respectively.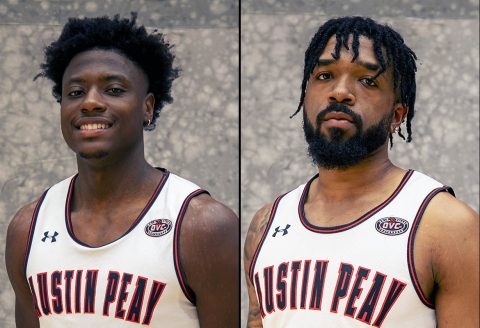 Taylor, from Bowling Green, KY, was selected as the pre-season pick as OVC Player of the Year and he hasn't disappointed, as he leads the conference in scoring (21.9 ppg) and rebounding (10.8 rpg) – the only player to be averaging a double-double.
He is also eighth in field goal percentage (.558), tied for ninth in steals per game (1.3) and tied for second in blocked shots per game (1.4).
And in putting up those numbers, Taylor has been selected by the conference as its Player of the Week a record-tying eight times during the season while no other player on any of the other teams in the conference has been selected more than twice this season.
And as dominate a pick as Taylor should be as the conference's Player of the Year this season, Adams, from Silsbee, TX, may have an even stronger argument for Freshman of the Year, as he is the only freshman in the conference to be to be averaging double figures in scoring at 17.6 ppg – good enough to currently be sixth in the OVC in scoring.
Adams is also fifth in the conference in free throw percentage (.798), despite having almost 60 more attempts than any of the other players in the conference that is currently ahead of him in percentage.
He is also 10th in three-point field goal percentage (.366) and 13th in three-point field goals made per game (1.8) – both best among OVC freshmen this season.
Along the way this season, Adams has been selected the conference's Freshman of the Week eight times, with only teammate Carlos Paez being selected more than once this season, with his three selections.
In fact, Paez would be one of the favorites to take Freshmen of the Year in the conference this season if not for Adams.
So, when the OVC's awards are handed out in a couple of weeks, look for a pair of APSU Govs to take more of the season's biggest accolades, as well a possibility of both earning All-OVC First-Team honors.