Tennessee (15-12 | 7-7 SEC) at Arkansas (17-10 | 5-9 SEC)
Wednesday, February 26th, 2020 | 8:35pm CT / 7:35pm CT
Fayetteville, AR | Bud Walton Arena | TV: SEC Network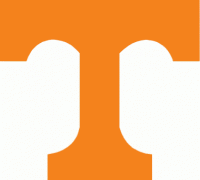 Fayetteville, AR – The Tennessee Vols men's basketball team hits the road for a Wednesday night contest with SEC foe Arkansas. Tipoff inside Bud Walton Arena is slated for 7:30pm CT on SEC Network.
Saturday's game can be seen on SEC Network, online through WatchESPN, which can be accessed at espn.com/watch and on any mobile device through the ESPN App. Mike Morgan and Jon Sundvold will have the call.
Fans can also listen in on their local Vol Network affiliate to hear Bob Kesling and Bill Justus describing the action.
Last time out, the Vols fell in a tough SEC battle on the road at Auburn, 73-66.
The Vols were led by senior Jordan Bowden, who poured in a career-high 28 points, knocking down a career-high nine shots from the field, while finishing a perfect 7-of-7 from the foul line. Bowden is currently riding a streak of 20 consecutive makes from the charity stripe.
Junior SEC Defensive Player of the Year candidate, Yves Pons was incredibly productive on the glass on Saturday, pulling in 10 rebounds, with five of them coming on the offensive end.
A victory on Wednesday would be UT's fourth consecutive triumph over Arkansas and would give head coach Rick Barnes his 50th regular-season SEC victory on Rocky Top. A win would also be just the fifth win for the Vols in Fayetteville in a series that dates to 1936.
Up next, the Vols return home for a Saturday afternoon matchup with SEC rival Florida. Tipoff inside Thompson-Boling Arena is set for 1:00pm CT on either ESPN or ESPN2.
The Series
Tennessee leads its all-time series with Arkansas, 22-20, dating to 1936.
The Razorbacks have a 10-4 edge when the series is played in Fayetteville. Tennessee's only wins there came in 1993, 2003, 2007 and 2009.
Tennessee defeated Arkansas, 82-61, in Knoxville on February 11th.
A Win Would
Give the Vols a four-game win streak in the series.
Complete the season home-and-home sweep of the Razorbacks.
Be Tennessee's 50th regular-season SEC victory under head coach Rick Barnes.
Storylines
In Tennessee's home win over Arkansas on Feb. 11, true freshman Santiago Vescovi posted season-high with 20 points and eight assists.
In UT's last three games, Jordan Bowden is averaging a team-best 16.7 points while shooting .417 from 3-point range and posting a 2.6 assist/turnover ratio.
However, Tennessee also is averaging 19.7 turnovers over its last three games and own a -7.3 turnover margin during that span.
With 178 career 3-point makes, Jordan Bowden ranks ninth on Tennessee's all-time list. VFLs Jordan McRae and Vincent Yarbrough are tied for eighth with 179 3-pointers.
In SEC road games, Jordan Bowden and John Fulkerson lead the Vols in scoring with 15.9 ppg and 12.6 ppg, respectively.
During SEC play, freshmen account for 39.9 percent of Tennessee's total minutes played.
Layup Lines
Tennessee ranks fourth nationally in average home attendance, drawing 18,795 fans per game this season.
During SEC play, Tennessee leads the league in blocks (6.1 bpg) and owns the conference's best scoring defense (65.5 ppg).
SEC Defensive Player of the Year candidate Yves Pons has blocked at least one shot in every game this season. He leads the SEC and ranks 20th nationally with 2.5 bpg. His 2.6 bpg during SEC play also leads the league.
Freshman point guard Santiago Vescovi has made at least one 3-pointer in every game in which he's appeared (15).
Barring injury or illness, senior guard Jordan Bowden will finish his career in the top five on Tennessee's list for career games played. Wednesday will be the 129th game in which he's appeared.
Tennessee ranks second among Division I teams in assist percentage, having assisted on 64.7 percent of its field goals this season.
About the Arkansas Razerbacks
After falling in five consecutive SEC contests, Arkansas bounced back on Saturday, taking down Missouri, 78-68, inside Bud Walton Arena. The Razorbacks were led by sophomore guard Isaiah Joe, who poured in a game-high 21 points while knocking down five 3-point field goals in his first game back from injury.
First-year head coach Eric Musselman has led the Razorbacks to a 17-10 overall record thus far in 2019-20. His win total in year one leaves Arkansas just one win away from equaling its win total of 18 from a year ago.
Joining Joe in the backcourt is junior guard Mason Jones. Jones is currently the SEC's second-leading scorer, averaging 20.5 points per contest. His average trails only Ole Miss's Breein Tyree. In conference play, Jones has stuffed the stat sheet even further, upping his average to 21.1 points per game. Jones has also shown great efficiency on the defensive end of the floor, leading the Razorbacks and ranking eighth in the SEC with 1.6 steals per game.
The Razorbacks have also seen solid production from graduate transfer guard Jimmy Whitt Jr. Whitt Jr. is Arkansas' third-leading scorer, with 14.4 points per game and its second-leading rebounder, pulling in 4.7 boards per contest. He has also been huge on the defensive end for the Razorbacks, ranking second in both blocks (0.4 bpg) and steals (1.4 spg).
One of the university's oldest traditions includes the Arkansas Senior Walk. The Senior Walk is a stretch of more than four miles of campus sidewalk that is etched with the names of every Arkansas graduate since 1871.
UT Vols Last Game Against Arkansas
Tennessee freshman Santiago Vescovi logged season-highs with 20 points and eight assists as the Vols limited Arkansas to its fewest points in SEC play this season and posted a convincing 82-61 victory on Feb. 11, 2020, in Thompson-Boling Arena.
The bounce-back win for Tennessee saw five Vols score in double digits, with Jordan Bowden tallying 16 points, six rebounds and three assists.
Jimmy Whitt Jr. led the Razorbacks with 19 points on the night.
Entering the clash, Arkansas averaged a conference-low 10 turnovers per game in SEC play. The Vols logged 14 takeaways in the victory.
Prior to the game, Arkansas' seven losses on the season were by a combined 32 points. The 21-point drubbing marked the Razorbacks' first double-digit loss of the year. They were one of nine teams in the nation to have not suffered a 10+ point loss coming into Tuesday night.
The Big Orange lit up the nation's top 3-point defense, connecting on 37.5 percent of their 3-point attempts. It served as the best shooting percentage from the perimeter against the Hogs this season. The Razorbacks entered the game limiting opponents to just 24.6 percent from 3-point range.
During an early 8-0 run by the Vols, highlighted by a nifty finger roll by Vescovi, the Razorbacks went nearly six first-half minutes without a point, turning the ball over six times in that span.
Tennessee's suffocating defense surrendered a mere 23 first-half points to the Razorbacks, Arkansas' fewest points in a first half this season.
Tennessee redshirt junior Jalen Johnson recorded his first career start in the win, his 63rd appearance in a Vol uniform. His steal and dunk early in the second half set the tone for the remainder of the contest.
Memorable Vol Performances Against Arkansas
Bristol, Tennessee, native Bobby Hogsett scored eight points and added 10 rebounds as Tennessee won its first-ever game against Arkansas, 77-57, on December 27th, 1963, in Shreveport, Louisiana.
In front of 21,237 orange-clad fans, UT knocked off Nolan Richardson's fifth-ranked Razorbacks, 83-81, in Knoxville on February 5th, 1992. Lang Wiseman and Allan Houston both scored 26 points.
The Vols upset No. 13 Arkansas in Fayetteville, 101-91, on Feb. 16, 1993, thanks to a double-double by LaMarcus Golden (22 points, 11 rebounds).
Cleveland, Tennessee, native JaJuan Smith dropped 32 points on the Hogs during a 93-71 win over Arkansas in Knoxville on February 5th, 2008.
Jordan McRae powered Tennessee to an 81-74 win over Arkansas on January 22nd, 2014, exploding for 34 points—including UT's final 13—at Thompson-Boling Arena.
Musselman's Season At LSU Saw Tigers Split With The Vols
Arkansas head coach Eric Musselman was an assistant coach on Johnny Jones' staff at LSU during the 2014-15 season.
The Vols and Tigers met twice that year. LSU defeated UT, 73-55, in Knoxville. Less than three weeks later, Tennessee went to Baton Rouge and managed a 78-63 road win.
Top performers on that LSU squad were forwards Jarell Martin and Jordan Mickey.
Donnie Tyndall was Tennessee's head coach in 2014-15, and Rick Barnes was hired shortly after the conclusion of the season.