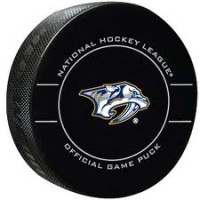 Nashville, TN – The Nashville Predators saw their winning streak come to an end tonight against the Colorado Avalanche, 3-2, on a controversial call late in the game that would have tied the score, 2-2.
Nashville's Colin Blackwell was called for goaltender interference with about three minutes remaining, after the Predators scored the game tying goal, and the goal was waved off by officials.
The replay showed that Blackwell was pushed into the goalie after the puck was in the back of the net, but the referees chose to wave off the goal and call the penalty on Blackwell.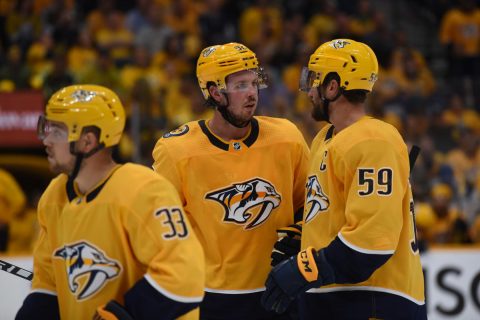 The correct call would have been to award the goal, then review the call where the officials could have gone to the replay to get it right. Instead, there was no review available, and the Predators went on the penalty kill.
The game itself was a well played game, with both goaltenders performing at a high level. Juuse Saros for Nashville, and Pavel Francouz for the Avalanche. It was unfortunate that the game was determined by the referees.
No scoring in the first period and goals by Gabriel Landeskog and Martin Kaul gave Colorado the 2-0 lead through the first two periods of the contest.
Into the third period, Viktor Arvidsson brought the Predators to within a goal at 14:40 of the final period, when on a breakaway, he scored on Francouz and Nashville trailed, 2-1.
With about three minutes left in the game, the Predators scored what should have been the game tying marker when the interference call changed the course and the outcome of the game.
Nashville was forced to fight off the penalty, which they did, then with Saros out of the goal for the extra man advantage, Colorado promptly scored the empty netter, 3-1.
Callie Jarnkrok scored the final goal for the Predators with just two seconds remaining for the final score, 3-2.
Nashville will have to wipe the bad taste out of their mouth from this one and get ready to host the Edmonton Oilers on Monday night at 7:00pm.