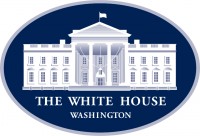 Washington, D.C. – President Donald Trump welcomed Colombian President Iván Duque Márquez to the White House earlier today. Before taking questions in the Oval Office, the President gave an update on the federal government's Coronavirus response.
President Trump provides update on the Coronavirus response
"Our country is doing very well. Our professionals are doing, really, an incredible job," the President said. "We're also working with other countries to help them because they really have a fear of the unknown."
The President also met this afternoon with pharmaceutical companies that are actively working to develop the COVID-19 vaccine, discussing how the federal government can help accelerate vaccine development.
Vice President Mike Pence, who President Trump tapped to lead the Administration's Coronavirus response, met with a number of America's governors today to give an update on the White House Coronavirus Task Force. "We'll continue to coordinate closely with state & local leaders as we respond," he wrote after the meeting.
The Administration is continuing to emphasize both quick action and transparency in its work to protect Americans' health and safety.
"The President's early and decisive actions, including travel restrictions, have succeeded in buying us incredibly valuable time," Health and Human Services Secretary Alex Azar said last week. "This has helped us contain the spread of the virus, handle the cases that we have, and prepare for the possibility that we will need to mitigate broader spread of infections within the United States."