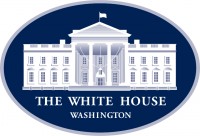 Washington, D.C. – The Donald Trump Administration's whole-of-government response to the Coronavirus continues today as Vice President Mike Pence visited a Minnesota company leading in healthcare innovation before he holds a briefing with Governor Jay Inslee of Washington.

"I'll be traveling with many members of the task force to Minnesota," the Vice President announced yesterday. "We'll be visiting 3M, which is poised to literally begin manufacturing millions more masks for our healthcare workers."
«Read the rest of this article»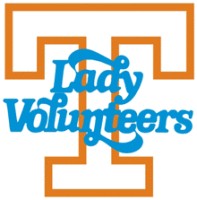 Greenville, SC – The No. 6 seed Tennessee Lady Vols basketball team overcame a 13-point second-quarter deficit and ended up winning by 13, in a 64-51 victory over 11th-seeded Missouri in the second round of the SEC Tournament at Bon Secours Wellness Arena on Thursday night.

UT (21-9), which won its fourth straight game, put three players in double figures. Sophomore Rae Burrell led the team with 16 points, and juniors Rennia Davis and Kasiyahna Kushkituah finished with 15 and 13, respectively.

Missouri (9-22) was led by Aijha Blackwell with 13 and Hannah Schuchts with 11.
«Read the rest of this article»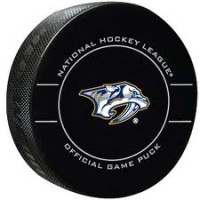 Nashville, TN – The Nashville Predators got a much needed win tonight against the visiting Dallas Stars, 2-0. The slumping Predators needed the two points in their quest to make the Stanley Cup Playoffs.
Filip Forsberg finally broke through from his scoring drought with the first goal of the night, and the eventual game winner. At 19:07 of the opening frame, Forsberg ripped a wrist shot from inside the circle that deflected off of Stars goaltender Anton Khudobin for the 1-0 lead.
«Read the rest of this article»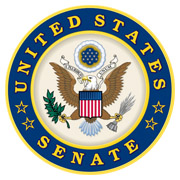 Nashville, TN – Wednesday night, March 4th, 2020, Senator Marsha Blackburn (R-Tenn.) applauded new research from scientists at Oak Ridge National Laboratory and the University of Tennessee, Knoxville:
"Researchers at ORNL and UTK have made a significant breakthrough in identifying the isolated protein that would neutralize the coronavirus," Senator Blackburn said. "This critical discovery brings us one key step closer to determining how to best treat the virus that is spreading around the globe."
«Read the rest of this article»
Austin Peay (5-7 | 0-0 OVC) vs. Murray State (8-5 | 0-0 OVC)
March 6th, 7th, 8th, 2020 | 6:00pm CT, 1:00pm CT, 1:00pm CT
Clarksville, TN | Raymond C. Hand Park
Clarksville, TN – The Austin Peay State University baseball team begins its 30-game Ohio Valley Conference schedule when it hosts Murray State in a three-game series, beginning Friday-Sunday, March 6th-8th, 2020. The First Financial Battle of the Border event opens with a 6:00pm, Friday contest followed by 1:00pm outings both Saturday and Sunday.
«Read the rest of this article»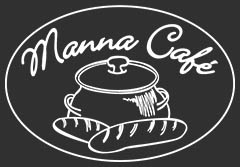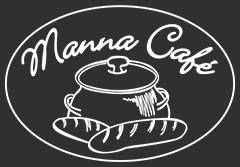 Clarksville, TN – Manna Café Ministries will conduct a Mobile Pantry on Saturday, March 7th, 2020 at Living Hope Baptist Church, 225 Little Hope Church Road, Clarksville, TN.
This free event will begin at 10:00am.
Anyone in the community needing assistance with groceries is welcome.
«Read the rest of this article»
Clarksville, TN – The Austin Peay State University (APSU) beach volleyball team kicks off its fourth season on the road in the UCA Beach Tournament, starting Friday morning in Conway, Arkansas.
The first match of the 2020 season will be against North Alabama 8:30am, Friday, followed by a match against Hendrix later, Friday. The Govs will face Park University and host Central Arkansas, Saturday.
«Read the rest of this article»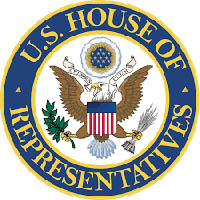 Franklin, TN – Today, Thursday, March 5th, 2020, Representative Mark Green issued the following statement on the first confirmed case of coronavirus in Tennessee:
Representative Green said, "The Tennessee Department of Health reported this morning that a 44-year-old male residing in Williamson County has been tested positive for coronavirus and is currently isolated at home with mild symptoms. My office is in contact with the Trump Administration, the Tennessee Department of Health, and local officials as we monitor this situation, and we stand ready to assist any constituents with questions or concerns."
«Read the rest of this article»

Lebanon, TN – After being selected as the Ohio Valley Conference's Player of the Week on Monday, Austin Peay State University (APSU) softball sophomore third baseman Lexi Osowski added a second weekly accolade to her growing collection, earning Tennessee State Sports Writers Association's Collegiate Softball Player of the Week, Wednesday.
«Read the rest of this article»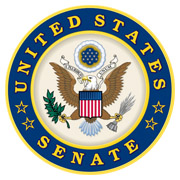 Washington, D.C. – United States Senator Lamar Alexander (R-Tenn.) today released the following statement after Tennessee Governor Bill Lee announced the state's first confirmed case of coronavirus in Williamson County:
"The United States is among the countries that are best prepared to keep Tennesseans – and all Americans – safe from the coronavirus and to prepare for additional cases. Today, the Senate will be voting on nearly $8 billion in funding, including $950 million for state and local governments."
«Read the rest of this article»