'We Should Not Bow to Repressive Chinese Propaganda Systems'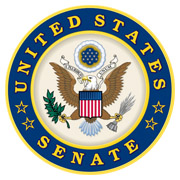 Washington, D.C. – Senator Marsha Blackburn (R-Tenn.) seeks to minimize Chinese efforts to exert inappropriate influence on American university campuses through Confucius Institutes, which repress free speech and discourage transparency.
Congressional efforts have led to the closure of many Institutes, yet many remain. Senator Blackburn is leading a two-part effort to ensure that the existing Confucius Institutes in the United States abide by standards of transparency and academic freedom.
«Read the rest of this article»
Murfreesboro, TN – Tennessee State Veterans' Homes (TSVH) today announced a revised preparedness plan after President Donald Trump declared a National Emergency and Federal health officials mandated all nursing facilities suspend visitation to prevent the potential spread of COVID-19 (Coronavirus) to susceptible patient populations. TSVH facilities in Murfreesboro, Knoxville, Clarksville, and Humboldt will restrict access to all visitors, vendors, and volunteers until further notice.
These precautionary measures aim to minimize the risk of exposure to residents, families, and staff.
«Read the rest of this article»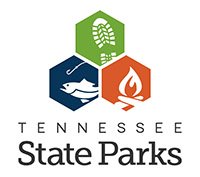 Nashville, TN – Tennessee State Parks remain open as we monitor COVID-19 and the impact of coronavirus in our state. We are taking the CDC's recommended precautions as we work to provide a safe environment for our visitors.
Day-use Visitors: Our parks remain free to enter and enjoy. One of the benefits of the outdoors is the opportunity to find solitude and relaxation with a hike, jog or bike ride. We are taking the recommended precautions from the CDC to maintain clean and sanitary public spaces (visitor centers, restrooms, etc.). There is a state park within an hour of every Tennessean. Your nearby state park is still open and providing outdoor recreation opportunities.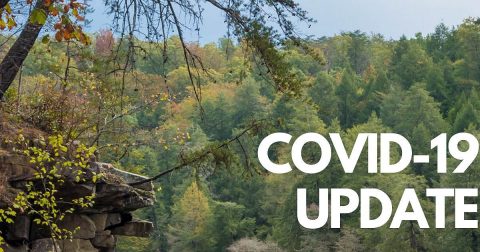 «Read the rest of this article»

Nashville, TN – Due to the Tennessee Governor Bill Lee's declared state of emergency, and for the health of the public, all Tennessee Wildlife Resources Agency (TWRA) hunter education classes and firings ranges will be closed until further notice.
Governor Lee issued Executive Order No. 14 on Thursday declaring a state of emergency in Tennessee to facilitate the treatment and containment of COVID-19 (Coronavirus).
Nashville, TN – Today, Tennessee Governor Bill Lee issued further guidance regarding mass gatherings, schools, state employees and the State Capitol Building as more confirmed cases of COVID-19 surface in Tennessee.
«Read the rest of this article»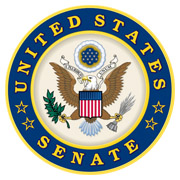 Maryville, TN – Senate health committee Chairman Lamar Alexander (R-Tenn.) today released the following statement after the Donald Trump Administration announced actions to help address diagnostic testing for the COVID-19 (Coronavirus) outbreak:
"The Trump Administration's actions yesterday are the type of leadership needed from the federal government in order for our country to better combat COVID-19. Laboratory developed tests are a crucial part of our health care infrastructure, and emergency use authorizations are the right thing to do in order to better adapt to the threat as we learn more about it. I'm encouraged by these steps taken by HHS and hopeful that more labs follow this example in the coming weeks."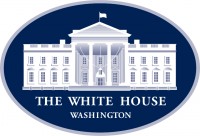 Washington, D.C. – In December 2019, a novel (new) coronavirus known as SARS-CoV-2 ("the virus") was first detected in Wuhan, Hubei Province, People's Republic of China, causing outbreaks of the coronavirus disease COVID-19 that has now spread globally.
The Secretary of Health and Human Services (HHS) declared a public health emergency on January 31st, 2020, under section 319 of the Public Health Service Act (42 U.S.C. 247d), in response to COVID-19.
«Read the rest of this article»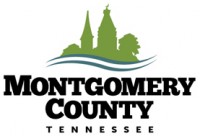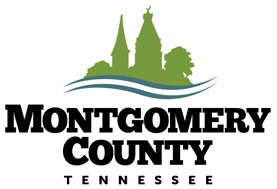 Montgomery County, TN – Some Montgomery County Government Services have been altered in order to minimize the spread of coronavirus disease (COVID-19).
The changes are due to an order from the Tennessee Supreme Court regarding court proceedings as well as the county's decision to minimize the number of gatherings through the suspension of county facility rentals, and adjustments to employee practices for greater protection.
«Read the rest of this article»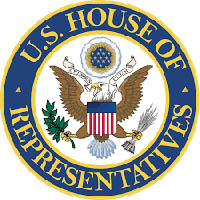 Washington, D.C. – Today, March 13th, 2020 Representative Mark Green made the following statement on China's baseless accusations against our troops:
"China's foreign minister just accused the United States of biowarfare. That is a boldfaced lie. COVID-19 (Coronavirus) originated in a Wuhan food market only miles away from a biosafety lab containing some of the world's most dangerous pathogens. No American official has ever credited this virus as a creation of the Chinese government, and all the world's scientists agree the vector was an animal in the Chinese live animal markets.
«Read the rest of this article»

Clarksville, TN – Due to the heightened concern over the COVID-19 (Coronavirus) outbreak, the Roxy Regional Theatre is postponing this weekend's opening of "A Streetcar Named Desire" and their screening of "The Little Mermaid" until next week.
Clarksville Mayor Joe Pitts has strongly recommended postponing the Roxy's weekend activities for the safety of all concerned, so the Roxy plans to use the weekend to implement heightened disinfection of frequently touched areas of the theatre.
«Read the rest of this article»