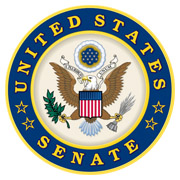 Washington, D.C. – I continue to pray for the health and safety of each and every American. We are going through an uncertain time in our nation's history, but America will soon come roaring back to life. We've come through hard times before, and we can do it again!
Whether you are a small business owner, farmer, songwriter, or gig worker, federal, state, and local authorities have resources available to help bridge the gap caused by the Coronavirus (COVID-19) pandemic.
«Read the rest of this article»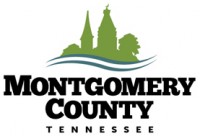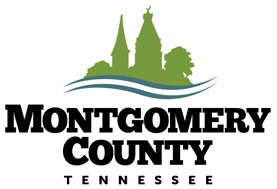 Montgomery County, TN – With more people staying at home due the Coronavirus (COVID-19) pandemic, many residents have been taking advantage of spring cleaning and home projects. This has resulted in an overload of materials at the Bi-County Solid Waste Convenience Centers in a short time span.
Bi-County Solid Waste Management Convenience Centers are meant for smaller loads of bagged household waste, not large loads or large items.
«Read the rest of this article»
Nashville, TN – Nashville Zoo is pleased to announce that Lucy, one of our Palawan binturongs, gave birth to a male kit (common name for a baby binturong) on March 13th, 2020. At birth, the kit weighted 279 grams (about 10 ounces) and is currently being raised by the Zoo's veterinarian team. The public can see a live camera of the newborn daily from 9:00am-4:00pm on the Zoo's website.
"Lucy has had kits before and has a history of not producing milk for her young," said Dr. Margarita Woc Colburn, Nashville Zoo Associate Veterinarian. "Because of this, we are hand-raising the kit in one of our Veterinary Center Neonatal Care rooms."
«Read the rest of this article»

Oyster Bay, NY – The Coronavirus (COVID-19) outbreak has highlighted use cases for mobile robotics to successfully disinfect, monitor, surveille, and handle and deliver materials. These proven use cases will propel the overall mobile robotics market to U.S. $23 billion by 2021, states global tech market advisory firm, ABI Research.
«Read the rest of this article»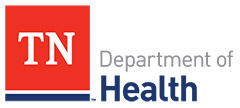 Nashville, TN – The Tennessee Department of Health (TDH) reports that there have been 3,633 confirmed cases of coronavirus (COVID-19) in Tennessee as of Sunday, April 5th, 2020. That is up 312 cases from Saturday's 3,321. There have been forty four deaths in Tennessee because of the virus.
There have been five additional cases of coronavirus (COVID-19) reported in Montgomery County bringing the total up to fifty one. There has been one death in Montgomery County due to the virus.
«Read the rest of this article»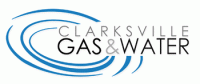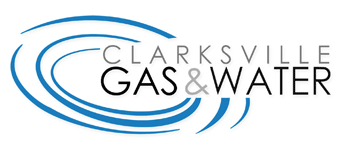 Clarksville, TN – The Clarksville Gas and Water Department sewer lateral line rehabilitation contract work is scheduled for the following streets and roads during the week of April 7th-10th, 2020.
Rehabilitation work will be done on Cedar Crest Drive, Copeland Road, Darnell Place, Greenwood Avenue, Notgrass Road, Rainbow Street and Walnut Street.
«Read the rest of this article»

Nashville, TN – The Tennessee Wildlife Resources Agency (TWRA) is reminding hunters of a slight change in harvest reporting requirements this year. Beginning with 2020 spring turkey hunting season the "Tag Before You Drag" system is in effect for tagging big game animals in the field prior to moving their harvest.
Hunters will be able to use the TWRA on the Go app to simply E-tag and report their harvest in the field in one easy step, with or without cell phone service prior to moving.
«Read the rest of this article»

Clarksville, TN – As we all inch our way towards reclusion, it's important to remember to keep our bodies, as well as our minds, in shape. Lucky for Austin Peay State University (APSU) students, Lauren Wilkinson, assistant director of services at the APSU Foy Fitness & Recreation Center on campus, is coordinating online fitness instruction courses.
«Read the rest of this article»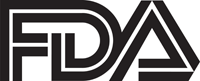 Silver Spring, MD – The U.S. Food and Drug Administration (FDA) has announced the following actions taken in its ongoing response effort to the Coronavirus (COVID-19) pandemic:
The FDA announced that it is leading an effort, working collaboratively with government, industry and academic partners, to develop and implement a protocol that will provide convalescent plasma to patients in need across the country who may not have access to institutions with clinical trials in place.
«Read the rest of this article»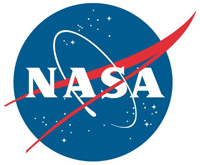 Washington, D.C. – When NASA sends astronauts to the surface of the Moon in 2024, it will be the first time outside of watching historical footage most people witness humans walking on another planetary body. Building on these footsteps, future robotic and human explorers will put in place infrastructure for a long-term sustainable presence on the Moon.
NASA recently proposed a plan to go from limited, short-term Apollo-era exploration of the 1960s, to a 21st Century plan in a report to the National Space Council. With the Artemis program, we will explore more of the Moon than ever before to make the next giant leap – sending astronauts to Mars.
«Read the rest of this article»