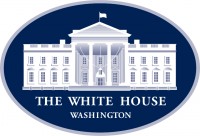 Washington, D.C. – "The Donald Trump Administration's long parade of deregulation—on everything from Title IX, to net neutrality, to environmental-impact statements, to joint employers—is among its biggest achievements. Amid the COVID-19 Coronavirus pandemic, this work has thankfully continued," The Wall Street Journal editorial board writes.
Yesterday, President Donald Trump took another big step with "an executive order telling government agencies to 'combat the economic consequences of COVID-19 Coronavirus with the same vigor and resourcefulness with which the fight against COVID-19 Coronavirus itself has been waged.'"
«Read the rest of this article»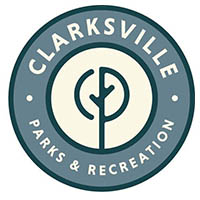 Clarksville, TN – As the weather warms up, so does the desire to participate in traditional Clarksville Parks and Recreation events, programs and activities at parks, pools and athletic facilities.
However, the COVID-19 Coronavirus pandemic and social distancing guidelines will continue to have a major impact on operations for parks and recreation departments here and across the country.
"Although this will not be a normal summer in regard to Clarksville Parks and Recreation programs and services, we are eager to operate safely and responsibly where possible," said Jennifer Letourneau, Director of Clarksville Parks and Recreation.
«Read the rest of this article»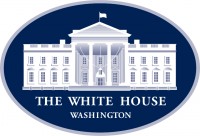 Washington, D.C. – The World Health Organization's response to COVID-19 Coronavirus has been filled with one misstep and cover-up after another.
American taxpayers send over $400 million to the WHO each year—about 10 times what China gives—for the privilege of watching this UN agency parrot Chinese government claims and put political correctness over saving lives.
«Read the rest of this article»
Blanchfield Army Community Hospital Public Affairs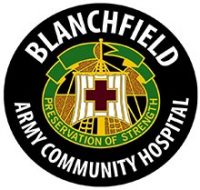 Fort Campbell, KY – The Blanchfield Army Community Hospital (BACH) Nutrition Care Division representatives launched a four part mini-series to discuss basic nutrition and hydration, nutrition and immunity, fueling for fitness, and dietary supplements. The first segment is about seven minutes long and can be found on the Blanchfield Army Community Hospital Facebook Page at www.facebook.com/BACH.FortCampbell
"There are a lot of factors that contribute to a Soldier's overall readiness and nutrition is certainly one of them. We wanted to produce the series to continue to educate about nutrition and the different topics that relate to Soldiers and beneficiaries across the military health system,"said 2nd Lt. Jason Nepa, an Army dietitian at BACH.
«Read the rest of this article»
Updated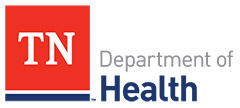 Nashville, TN – On Wednesday, May 20th, 2020, the Tennessee Department of Health (TDH) reports that there have been 18,532 confirmed cases of COVID-19 Coronavirus in Tennessee. That is an increase of 154 cases from Tuesday's 18,378. There have been 309 deaths in Tennessee because of the virus.
Three have been no new cases of the COVID-19 Coronavirus reported in Montgomery County. The total remains at 216. There has been two deaths in Montgomery County due to the virus.
«Read the rest of this article»

Clarksville, TN – As leaders at Austin Peay State University (APSU) work to define what classes will look like when students return to campus this fall, an APSU medical laboratory science professor and virologist is working with his colleagues to build a statistical model to help guide the way.
«Read the rest of this article»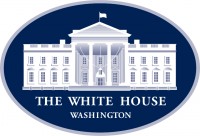 Washington, D.C. – On Tuesday, May 19th, 2020, Second Lady Karen Pence, joined by Deputy Secretary of Interior, Katharine MacGregor, visited the Great Smoky Mountains National Park to talk about the many mental health benefits the outdoors offers and shared more on the park's progress on the second phase of restoring access to the public.
"The COVID-19 Coronavirus pandemic has created an urgent need for us to pay closer attention to our mental health and emotional well-being," said Second Lady Karen Pence. "Our amazing national parks offer many mental health benefits and more than ever before, we must ensure that we are taking care of ourselves and each other."
«Read the rest of this article»

Silver Spring, MD – The U.S. Food and Drug Administration (FDA) today continued to take action in the ongoing response effort to the COVID-19 Coronavirus pandemic:
Today, the FDA approved succinylcholine chloride injection USP 200 mg/10 mL, which is indicated to facilitate tracheal intubation and to provide skeletal muscle relaxation during surgery or mechanical ventilation.
«Read the rest of this article»
Clarksville, TN – Clarksville Online will be bringing you pets from different rescue organizations that are in need of a good home in Clarksville-Montgomery County and surrounding areas. This weeks pets are for the week of May 20th, 2020.
Dogs and cats of all ages, breeds and sizes are available through area animal rescues and shelters, as well as opportunities to help homeless animals through foster programs, donations and help with fundraisers and other family-friendly activities.
Contact a rescue near you to learn more.
«Read the rest of this article»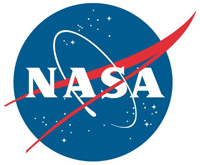 Greenbelt, MD – By studying the chemical elements on Mars today, including carbon and oxygen, NASA scientists can work backwards to piece together the history of a planet that once had the conditions necessary to support life.
Weaving this story, element by element, from roughly 140 million miles (225 million kilometers) away is a painstaking process. But scientists aren't the type to be easily deterred. Orbiters and rovers at Mars have confirmed that the planet once had liquid water, thanks to clues that include dry riverbeds, ancient shorelines, and salty surface chemistry.
«Read the rest of this article»