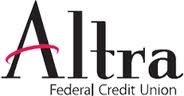 Clarksville, TN – Graduations and other award ceremonies may have looked different this year, but the Altra Foundation was still excited to award 17 High School Seniors with $1,000 scholarships for 2020.
The Altra Foundation Community Service Scholarship is awarded to those that have demonstrated a history of community service to help build a stronger community.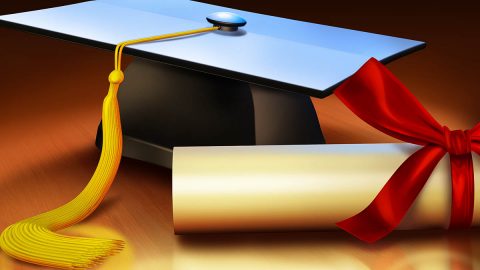 To be eligible, the applicant must be a member of Altra Federal Credit Union, be a High School graduating student for the '19-'20 school year, have a cumulative GPA of 2.80 or higher, and be attending a 2- or 4-year college in the Fall.
Students are also required to write an essay and provide letters of recommendation.
Scholarship applications can be found at www.altrafoundation.org starting in January of each year. They are then reviewed by the board in March. Since 2004, the Altra Foundation has awarded 193 scholarships for a total of $112,000.
The 2020 scholarship award winners* are:
Allison Erickson
Abby Hillby
Isabel Burgos
Alison Welker
Lauren Terry
Ryan Booth
Samuel King
Aaron Miller
Natalie Halderson
Taylor Edwards
Koen Kissinger
Makala Moore
Dylan Noel
Jordan Anderson
Axell Erdman
Isaac Erdman
*Another student who received the award wished to remain anonymous.
The Altra Foundation is dedicated to providing financial literacy education for youth and adults in communities we serve. The Altra Foundation's definition of financial literacy is having the knowledge and skills to develop financial goals, budget, manage debt, save, invest, and maintain good credit.
It's important to remember that it's never too late to learn how to handle your finances. If you are interested in learning more or donating to the Altra Foundation, visit www.altrafoundation.org
About Altra Federal Credit Union
Altra Federal Credit Union has made members a fundamental part of its vision since 1931. Over the years that focus has seen the credit union grow into a leading financial institution with over $1.7 billion in assets and more than 111,000 members worldwide. Both not-for-profit and member-owned, Altra's mission is to create member loyalty by providing products, services and guidance that enable our members, staff and communities to prosper.
In addition to banking services conveniently available through online, chat, mobile, or phone options, Altra offers a full range of financial services, from personal and business to lending and investments. By offering several eligibility options for membership based on where you live, work, worship, or attend school, Altra is Helping You Live Your Best Life!
To learn more visit www.altra.org