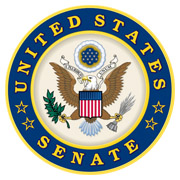 Washington, D.C. – The murder of George Floyd is an appalling stain on our nation's history, and justice must be served.
We must reject the false choice between standing in solidarity against police brutality, and maintaining law and order.
Over the past week, we have seen what happens when criminals and radicals hijack public expressions of anger and pain.
«Read the rest of this article»

Nashville, TN – First Horizon Foundation has announced that it is giving a total of $500,000 in support of COVID-19 Coronavirus emergency relief efforts to nonprofit organizations throughout Middle Tennessee.
«Read the rest of this article»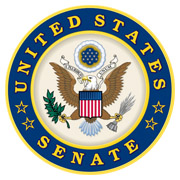 Washington, D.C. – Senate health and education committee Chairman Lamar Alexander (R-Tenn.) said "the question for administrators of 6,000 colleges and universities is not whether to reopen in August, but how to do it safely."
Alexander made his remarks today during the Senate health and education committee hearing — "COVID-19: Going Back to College Safely" — which featured college and university presidents discussing their work to help students go back to school in the fall as safely as possible, including: strategies for COVID-19 Coronavirus diagnostic and serology testing, plans to isolate students discovered to have the virus or have been exposed to it, implementation of social distancing guidelines, and coordination and discussions with state and local public health officials.
«Read the rest of this article»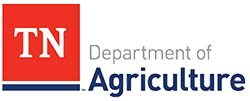 Nashville, TN – Tennessee Department of Agriculture says Farmers Markets are opening across Tennessee and offering fresh, local food.
Whether you're looking for meat, produce, or artisan products, a farmers market near you provides easy access to local, quality products. Shopping at farmers markets also serves as one of the best ways to keep your money in your community.
«Read the rest of this article»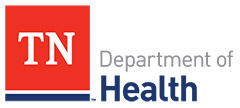 Nashville, TN – On Sunday, June 7th, 2020, the Tennessee Department of Health (TDH) reports that there have been 26,381 confirmed cases of COVID-19 Coronavirus in Tennessee. That is an increase of 310 cases from Saturday's 26,071. There have been 418 deaths in Tennessee because of the virus.
Seven new cases of the COVID-19 Coronavirus have been reported in Montgomery County. The total is at 294. There has been three deaths in Montgomery County due to the virus.
«Read the rest of this article»
Nashville, TN – In the middle of a pandemic that has now claimed the lives of more than 108,000 Americans, Republicans in the state Senate this week rejected two common sense measures to protect and strengthen the health of Tennesseans: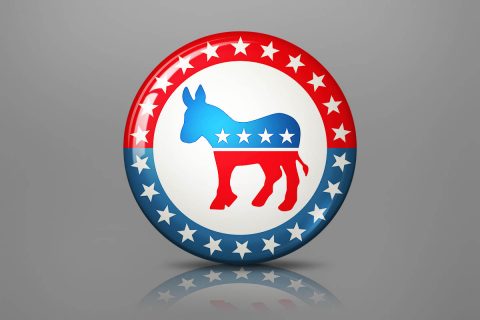 «Read the rest of this article»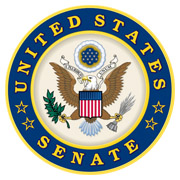 Washington, D.C. – Senator Marsha Blackburn (R-Tenn.), a member of the Armed Services Committee, introduced legislation to authorize the Secretary of Defense to carry out a program to enhance the preparation of students in the Junior Reserve Officers' Training Corps (JROTC) for training and education in science, technology, engineering, and math (STEM) fields.
The Providing Resources and Organization to Maximize Opportunities for Training and Education in STEM ("PROMOTES") Act is cosponsored by Senators Jacky Rosen (D-N.V.), Mike Rounds (R-S.D.) and Gary Peters (D-Mich.). Companion legislation was introduced in the U.S. House of Representatives by Congressmen Anthony Brown (D-Md.) and Michael Waltz (R-Fla.).
«Read the rest of this article»
Philadelphia, PA – New four-week COVID-19 projections released today by PolicyLab at Children's Hospital of Philadelphia (CHOP) show while many U.S. counties are experiencing increased cases of the virus as they reopen, large second waves of widespread community transmission are not currently forecasted in most areas.
«Read the rest of this article»

Clarksville, TN – On Tuesday, June 16th, 2020 at 9:00am the Tennessee Small Business Development Center (TSBDC), which is part of the Austin Peay State University (APSU) College of Business, will host a new webinar, "COVID-19: A Woman's Perspective."
«Read the rest of this article»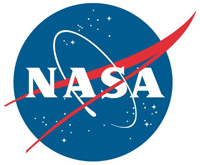 Washington, D.C. – The area around the supermassive black hole at the center of our Milky Way galaxy is dominated by gravity, but it's not the only force at play. According to new research from NASA's airborne telescope, the Stratospheric Observatory for Infrared Astronomy, or SOFIA, magnetic fields may be strong enough to control material moving around the black hole.
The research, presented this week at a meeting of the American Astronomical Society, could help answer longstanding mysteries about why our black hole is relatively quiet compared to others, and why the formation of new stars in our galaxy's core is lower than expected.
«Read the rest of this article»