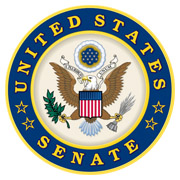 Washington, D.C. – Statues and other symbols of our history serve as a reminder of how far we have come as a nation. As Americans, we have a responsibility to talk about our successes, our mistakes, and what we want our future to look like.
The First Amendment protects our right to peacefully protest, and to petition the government for change.
The violent acts committed by the professional agitators encouraging mob rule and anarchy, however, are crimes.
«Read the rest of this article»

Nashville, TN – The 2020 application period for the trapping of a peregrine falcon to be used in falconry will begin July 1st, 2020 the Tennessee Wildlife Resources Agency (TWRA) has announced.
The number of permits to be allowed for the taking of peregrine falcons to be used in falconry is three this year as allowed by the U.S. Fish and Wildlife Service.
The TWRA will award the permits to the winners of a draw to be held on Wednesday, August 26th.
«Read the rest of this article»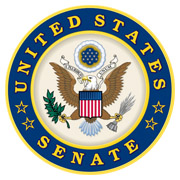 Washington, D.C. – This week, Senate Democrats voted to block consideration of U.S. Senator Tim Scott, of South Carolina's, police reform legislation. I voted to begin debate on Senator Scott's proposal, which I co-sponsored, because it will make police officers more accountable, encourage departments to ban chokeholds and adopt best practices, provide better training to police officers, and make lynching a federal crime.
Congress should have a serious debate and consider amendments on these important issues, and it is a shame that Senate Democrats won't allow the Senate to even begin to consider this legislation.
«Read the rest of this article»

Nashville, TN – The Tennessee Fish and Wildlife Commission passed an emergency rule to provide a different procedure for issuing duck blinds this year to help protect public health due to COVID-19 Coronavirus. The action came Friday at the June meeting of the commission held at the Tennessee Wildlife Resources Agency's Region II Ray Bell Building.
The handheld drawings usually result in large crowds gathering at the various sites.
«Read the rest of this article»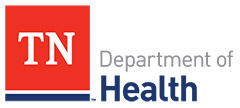 Nashville, TN – The Tennessee Department of Health (TDH) will not issue data on COVID-19 Coronavirus cases and tests on Sunday, June 28th, 2020 due to an unplanned shutdown of the state surveillance system. TDH will resume daily provision of case counts and additional data once the system returns to full functionality and complete and accurate data can be provided.
«Read the rest of this article»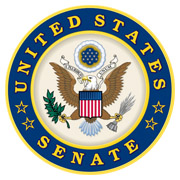 Washington, D.C. – Senate health committee Chairman Lamar Alexander (R-Tenn.) yesterday afternoon said on the Senate floor that "now, during this pandemic when we have got our eye on the ball," is the time for Congress to act on needed changes to prepare for the next pandemic.
Alexander discussed some key takeaways from this week's Senate health committee hearing — "COVID-19: Lessons Learned to Prepare for the Next Pandemic" — which featured testimony from former Senate Majority Leader Bill Frist, Michigan Department of Health Chief Medical Executive Dr. Joneigh Khaldun, Former CDC Director Julie Gerberding, and former HHS Secretary Mike Leavitt, on how the federal government, states, and health care providers should prepare for another wave of COVID-19 Coronavirus and future pandemics, based on lessons learned from COVID-19 Coronavirus and the past 20 years of pandemic planning.
«Read the rest of this article»

Myrtle Beach, SC – Rising Austin Peay State University (APSU) senior men's golfer Chase Korte finished second overall at the inaugural Golfweek Myrtle Beach Collegiate.
College golf went prematurely dark on March 12th, the day the NCAA announced it was canceling postseason events across all spring sports in light of COVID-19 Coronavirus.
«Read the rest of this article»

Nashville, TN – The Tennessee Wildlife Resources Agency (TWRA) will be participating in Operation Dry Water, July 3rd-5th, 2020. Operation Dry Water is a weekend of education and enforcement about the dangers of impaired boating throughout the state.
The July 4th holiday means an increase in boater activity on the water and there is also an increase in the number on incidents during this time.
«Read the rest of this article»
$3 million project will provide modern workspace for Clarksville Police
Clarksville, TN – Clarksville leaders broke ground Friday on a new District 3 Police Precinct to provide an expanded modern space to serve the public and improve the effectiveness of officers and detectives.
The new precinct will be built on a 1.5 acre site on International Boulevard just east of Interstate 24/Exit 8 next to Clarksville Fire Rescue Station 12.
«Read the rest of this article»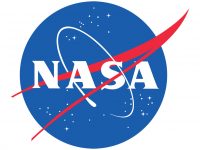 Pasadena, CA – NASA says when two black holes spiral around each other and ultimately collide, they send out gravitational waves – ripples in space and time that can be detected with extremely sensitive instruments on Earth.
Since black holes and black hole mergers are completely dark, these events are invisible to telescopes and other light-detecting instruments used by astronomers. However, theorists have come up with ideas about how a black hole merger could produce a light signal by causing nearby material to radiate.
«Read the rest of this article»