ERA of Self Regulation is Over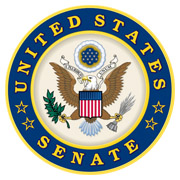 Washington, D.C. – What the digital mob chooses to attack changes with the news cycle. As we have seen, this heavily influences how Big Tech polices content on their platforms.
For years, tech companies have waged a very public war against platform users who speak out against the popular narrative, abusing the "Section 230" protections Congress created to protect growing tech firms and encourage innovation.
The dynamic between users and platforms has changed, though—and now, Congress must change the law that guides that dynamic.
«Read the rest of this article»

Nashville, TN -The Tennessee Wildlife Resources Agency (TWRA) announces that the procedure for issuing duck blinds and sandhill crane tags this year will be 100 percent online with no in-person drawings due to the COVID-19 Coronavirus pandemic. The change came in an emergency rule approved by the Tennessee Fish and Wildlife Commission.
This year's process was changed in an effort to help protect public health since the handheld drawing usually results in large crowds gathering at the various locations around the state.
«Read the rest of this article»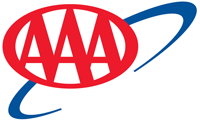 Nashville, TN – AAA reports that the Tennessee gas price average jumped 6 cents this week following a steady week of slow increases.
The Tennessee Gas Price average is now $1.95 which is 24 cents more than one month ago and nearly 47 cents less than one year ago.
"The increase in gasoline demand contributed towards the state average's six cent jump to $1.95," said Megan Cooper, spokesperson, AAA – The Auto Club Group.
«Read the rest of this article»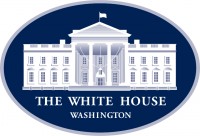 Washington, D.C. – PRESIDENT DONALD TRUMP: Wow. Are you having a good time? (Applause.) Members of Congress, members of my cabinet, and my fellow Americans: The First Lady and I are delighted to welcome you to the second annual Salute to America. (Applause.)
On this wonderful day, we celebrate our history, our heroes, our heritage, our great American flag, and our freedom. Happy Fourth of July to everyone. (Applause.)
«Read the rest of this article»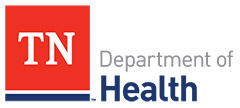 Nashville, TN – On Sunday, July 5th, 2020, the Tennessee Department of Health (TDH) reports that there have been 51,431 confirmed cases of COVID-19 Coronavirus in Tennessee. That is an increase of 1,291 cases from Saturday's 50,140. There have been 621 confirmed deaths in Tennessee because of the virus.
Six new cases of the COVID-19 Coronavirus have been reported in Montgomery County. The total is at 554. There has been seven deaths in Montgomery County due to the virus.
«Read the rest of this article»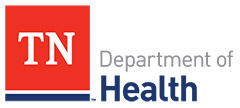 Nashville, TN – Tennessee's rural county health departments continue providing traditional services and are taking every precaution to keep patients, clients and staff members safe from COVID-19 Coronavirus.
In addition to routine services, Tennessee Department of Health county health departments offer COVID-19 Coronavirus testing at no charge for anyone who wishes to be tested.
«Read the rest of this article»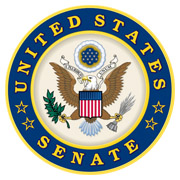 Washington, D.C. – At a Senate hearing this past week on COVID-19 Coronavirus, U.S. Senator Lamar Alexander (R-Tenn.) asked National Institutes of Health (NIH) Director Francis Collins whether "In the midst of all this depressing news about the virus, will there be enough tests so we can watch some football this fall, or basketball this winter?"
Alexander said the answer may depend upon Dr. Collins' project to find new ways to produce tens of millions of quick, reliable diagnostic tests.
Dr. Collins is heading an effort, nicknamed the "shark tank," to accelerate development of new tests to determine whether an individual has COVID-19 Coronavirus.
«Read the rest of this article»

Silver Spring, MD – The U.S. Food and Drug Administration (FDA) further assisted health care providers around the country prepare for the upcoming flu season during the COVID-19 Coronavirus pandemic by issuing an emergency use authorization (EUA) for the third diagnostic test for detection and differentiation of the viruses that cause flu and COVID-19 in individuals suspected of COVID-19 Coronavirus by their healthcare provider to the U.S. Centers for Disease Control and Prevention (CDC).
«Read the rest of this article»

Nashville, TN – The Tennessee Department of Human Services (TDHS) is giving more families an opportunity to apply for a program that's already provided valuable financial assistance to thousands across the state who've been impacted by the COVID-19 Coronavirus pandemic.
«Read the rest of this article»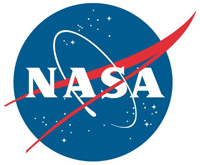 Washington, D.C. – NASA has created a space radiation simulator where researchers can speed up understanding of radiation risks astronauts face, and develop techniques to reduce those risks, as they head to the Moon under the Artemis Program and prepare for future missions to Mars.
Based on new technology and an innovative design for creating a broad spectrum of galactic cosmic rays (GCRs), the new space radiation simulator was developed through collaborations with world-leading space radiation researchers at NASA's Langley Research Center in Hampton, Virginia and the NASA Space Radiation Laboratory at Brookhaven National Laboratory in Upton, New York.
«Read the rest of this article»