ERA of Self Regulation is Over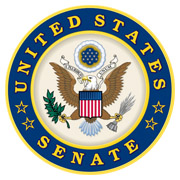 Washington, D.C. – What the digital mob chooses to attack changes with the news cycle. As we have seen, this heavily influences how Big Tech polices content on their platforms.
For years, tech companies have waged a very public war against platform users who speak out against the popular narrative, abusing the "Section 230" protections Congress created to protect growing tech firms and encourage innovation.
The dynamic between users and platforms has changed, though—and now, Congress must change the law that guides that dynamic.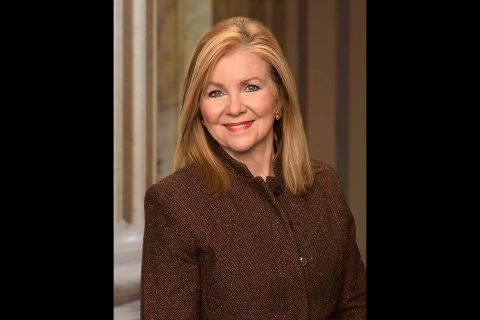 Ending Child Exploitation
Social media users have flagged and reported tens of millions of images depicting child sexual abuse, but more often than not, digital platforms delete the evidence before law enforcement officers have a chance to see it.
My bipartisan END Child Exploitation Act (cosponsored with Senator Cortez Masto from Nevada) was voted out of the Senate Judiciary Committee this week as an amendment to the EARN IT Act. It will extend Big Tech's data preservation timeline and give law enforcement officers more time to gather evidence against online child predators.
Protecting Our Freedom
If the COVID-19 Coronavirus pandemic has made one thing clear, it's that the United States needs to reassert its position as a global leader and stand united with our allies and partners against the threat of Chinese and Russian aggression.
My colleagues and I on the Senate Armed Services Committee have been working hard to set our national defense priorities — to enhance U.S. global leadership, sustain national security, and secure homegrown manufacturing and innovation.
Speaking Out Against the Mob
The threats mounted online against Shuford's Smokehouse, a Chattanooga area business, should worry us all. Freedom's cause is always well served by robust political debate; this is how we arrive at consensus–but the digital mob is not interested in a discussion. They're on a mission to shut down debate by whatever means necessary. To sit back, say nothing and appease the mob will not end well.
Marsha's Wrapup
Relying on the Supreme Court to protect women and children from careless abortion providers is a terrible strategy. Read my op-ed on how we should focus on the vulnerable women Big Abortion preys upon and hold clinics accountable for their abusive practices.
The United States has the strongest fighting force on Earth, but to remain a superpower, we must anticipate the next generation of threats. Tennessee National Guard Major General Jeffrey Holmes joined me to discuss the space and cyber battlespace.
U.S. companies and small businesses created jobs at a record speed in June. Nearly 4.8 million positions opened up, marking the biggest jump in job creation since the government started keeping records in 1939!
This week, the United States–Mexico–Canada Agreement (USMCA) took effect! This new policy updates a trade deal that predates the mainstream use of smartphones. In 2018, the Volunteer state exported $12.7 billion in goods to Canada and Mexico, and the USMCA will help even more Tennessee-based small businesses cut through unnecessary regulatory red tape and tap into this growing international market.
Coronavirus Resources
COVID-19 Coronavirus testing sites can be found here.
General information about the coronavirus can be found here.
Information regarding COVID-19 Coronavirus in Tennessee can be found here.
You can call the Tennessee Coronavirus Public Information Line from 10:00am to 10:00pm CT at 877.857.2945.
Information for cleaning and disinfecting your home when someone is sick can be found here.
Stay In Touch
As a reminder, you can reach any of my six offices in Tennessee to share a concern or request assistance with a federal agency.
Be sure to follow my work on behalf of Tennesseans on social media:
Facebook: facebook.com/marshablackburn
Twitter: @MarshaBlackburn
Instagram: @MarshaBlackburn
My Best,

Marsha