Tennessee Governor Bill Lee
Nashville, TN – "The State Capitol Commission will meet tomorrow to take up the issue of the Nathan Bedford Forrest bust and its future in our statehouse.
Tomorrow's commission meeting has been more than a year in the making as appointments have been made to the Capitol Commission and options for the bust have been evaluated with respect to those who want to see it remain in the statehouse and those who want to see it moved to an alternate location.
«Read the rest of this article»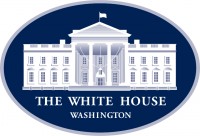 Washington, D.C. – PRESIDENT DONALD TRUMP: Well, thank you very much. It's an honor to be with everybody, and very importantly, we're at the White House, and there's no place like the White House. And for those of you that this is the first time, I know exactly what you're thinking, because I was here a first time, and it was still something I'll never forget.
So it's great to have you. And our First Lady and I are pleased to welcome everybody to this wonderful place and discuss the vital importance of safety and reopening America's schools. We want to reopen the schools. Everybody wants it. The moms want it, the dads want it, the kids want it. It's time to do it.
«Read the rest of this article»

Nashville, TN – The Tennessee Wildlife Resources Agency (TWRA) reports there were no boating-related fatalities and eight statewide serious injury boating incidents over the July 4th holiday weekend which includes the annual Operation Dry Water.
Operation Dry Water was held July 3rd-5th, 2020 and is a national weekend of awareness and enforcement campaign directed toward reducing alcohol and drug-related accidents and fatalities.
«Read the rest of this article»
Blanchfield Army Community Hospital Public Affairs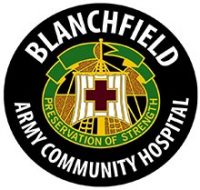 Fort Campbell, KY – The Army held Army National Hiring Days June 30th to July 2nd, 2020 as an Army-wide virtual campaign showcasing the U.S. Army's, training, benefits and education to inspire individuals to consider military service.
The goal was to hire 10,000 new Soldiers in 150 full-time and part time career options, including Army Medicine. With a variety of medical specialties available in the Army, healthcare professionals from Blanchfield Army Community Hospital (BACH) and Fort Campbell shared their experiences serving the nation and spoke about careers in the Army.
«Read the rest of this article»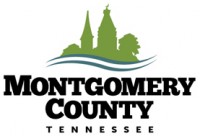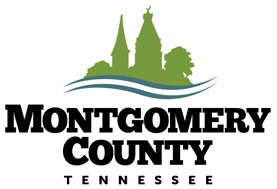 Montgomery County, TN – Starting Monday, July 13th, 2020, a temporary policy that requires the wearing of face coverings for all persons in the courtrooms will go into effect for the 19th Judicial District.
The policy has been established by Jill Bartee Ayers, Presiding Judge 19th Judicial District, Ken Goble, Montgomery County General Sessions Court Presiding Judge and Joel Perry, Robertson County General Sessions Court Judge, and will remain in effect until August 1st, 2020, unless otherwise extended, according to a memo that was shared from the judges.
«Read the rest of this article»
Clarksville, TN – Clarksville Online will be bringing you pets from different rescue organizations that are in need of a good home in Clarksville-Montgomery County and surrounding areas. This weeks pets are for the week of July 8th, 2020.
Dogs and cats of all ages, breeds and sizes are available through area animal rescues and shelters, as well as opportunities to help homeless animals through foster programs, donations and help with fundraisers and other family-friendly activities.
Contact a rescue near you to learn more.
«Read the rest of this article»

Clarksville, TN – CDE Lightband and TVA are proud to announce they are the first utilities in the southeast United States to launch residential virtual home energy evaluations so residents can benefit from money-saving, expert energy advise while maintaining social distance during the COVID-19 Coronavirus pandemic.
«Read the rest of this article»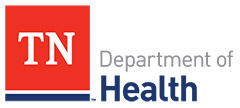 Nashville, TN – The Tennessee Department of Health (TDH) reports that there have been 55,986 confirmed cases of COVID-19 Coronavirus in Tennessee as of Wednesday, July 8th, 2020. That is an increase of 2,870 cases from Tuesday's 53,116. There have been 680 confirmed deaths in Tennessee because of the virus.
There have been twenty three new cases of the COVID-19 Coronavirus reported in Montgomery County. The total is at 620. There has been seven deaths in Montgomery County due to the virus.
«Read the rest of this article»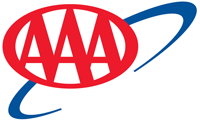 Tampa, FL – The national gas price average increased just one cent to $2.18 on the week despite a dip in United States demand for gasoline and gasoline stocks increasing by 1 million bbl.
The slight drop in demand – 47,000 b/d – amid the increase in stocks comes as many states report increases in COVID-19 Coronavirus cases, potentially causing Americans to reconsider outings.
«Read the rest of this article»

Clarksville, TN – On Tuesday, July 7th, 2020, Austin Peay State University (APSU) Director of Athletics Gerald Harrison named Marquase Lovings as the Governors' interim head football coach for the upcoming 2020 season.
The move follows the resignation of Mark Hudspeth, Friday, for personal reasons.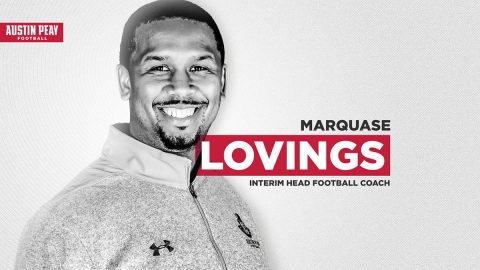 «Read the rest of this article»