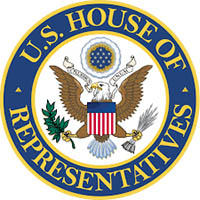 Washington, D.C. – On Monday, July 13th, 2020, Representative Mark Green (R-TN) and Representative Stephen Lynch (D-MA), Chairman of the House Oversight National Security Subcommittee, introduced their bipartisan K2 Veterans Toxic Exposure Accountability Act of 2020 as a floor amendment to the Fiscal Year 2021 National Defense Authorization Act (NDAA).
The bill directs the U.S. Department of Defense (DOD) and the U.S. Department of Veterans Affairs (VA) to study the hazards that American service members were exposed to while deployed to K2, a former Soviet Air Base in Uzbekistan, and address the health conditions that may have been caused by these exposures.
«Read the rest of this article»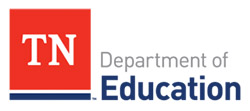 Nashville, TN – Today, Wednesday, July 15th, 2020, the Tennessee Department of Education (TDOE) announced the Special Education Additional Endorsement Grant, which will enable every public school district to provide at least one teacher with a special education endorsement (SPED) for free.
Eight SPED Additional Endorsement Grants, totaling $1 million, have been awarded to Educator Preparation Programs (EPPs) to deliver courses in a virtual environment.
«Read the rest of this article»

Clarksville, TN – The Austin Peay State University (APSU) football team continued to add to its depth during the spring, adding 10 transfer student-athletes for the upcoming 2020 campaign, bringing the total newcomers on the Govs 2020 roster to 31 individuals.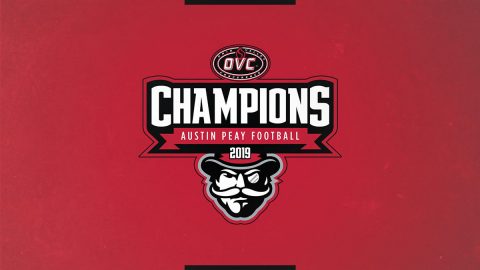 «Read the rest of this article»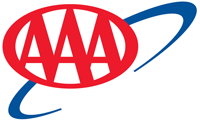 Nashville, TN – According to AAA, the Tennessee gas price average holds steady for the second week at $1.94. The Tennessee Gas Price average is seven cents more than one month ago and 60 cents less than one year ago.
"The Energy Information Administration's (EIA) data shows gasoline demand and supply continue on a roller coaster ride," said Megan Cooper, spokesperson, AAA – The Auto Club Group. "As motorists react to unfolding COVID-19 information, we are seeing driving behaviors related to filling-up ebb and flow."
«Read the rest of this article»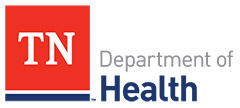 Nashville, TN – On Wednesday, July 15th, 2020, the Tennessee Department of Health (TDH) reports that there have been 68,441 confirmed cases of COVID-19 Coronavirus in Tennessee. That is an increase of 2,221 cases from Tuesday's 66,220. There have been 755 confirmed deaths in Tennessee because of the virus.
Fifty six new cases of the COVID-19 Coronavirus have been reported in Montgomery County. The total is at 906. There has been seven deaths in Montgomery County due to the virus.
«Read the rest of this article»

Silver Spring, MD – The U.S. Food and Drug Administration (FDA) has announced the following actions taken in its ongoing response effort to the COVID-19 Coronavirus pandemic:
The FDA has posted an updated Coronavirus Treatment Acceleration Program (CTAP) webpage. The webpage provides information about CTAP's purpose, strategy and operations.
«Read the rest of this article»

Clarksville, TN – Nashville State Community College's Clarksville campus is now offering programs in the high-demand career fields of Paralegal Studies and Healthcare Management with a Medical Coding concentration. Fall 2020 registration is open and classes begin August 24th, 2020.
«Read the rest of this article»
Blanchfield Army Community Hospital Public Affairs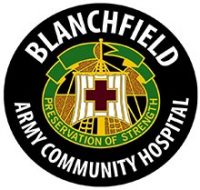 Fort Campbell, KY – The Fort Campbell Warrior Transition Battalion was formally reflagged as the Fort Campbell Soldier Recovery Unit during a ceremony on post, July 10th, 2020.
The SRU, is part of the Army Recovery Care Program, which oversees the evaluation and treatment of wounded, ill and injured Soldiers requiring six months or more of rehabilitative care and complex medical-case management.
"We transitioned from the WTB to the Soldier Recovery Unit. So the name changes but the mission remains the same and our command team remains the same. Lt. Col. Holt and Command Sergeant Major Rivera are going to continue to lead this organization through taking care of our Soldiers, making sure that they get the services they need," said Brig. Gen. Clair Gill, 101st Airborne Division (Air Assault) deputy commanding general for support.
«Read the rest of this article»
Clarksville, TN – Clarksville Online will be bringing you pets from different rescue organizations that are in need of a good home in Clarksville-Montgomery County and surrounding areas. This weeks pets are for the week of July 15th, 2020.
Dogs and cats of all ages, breeds and sizes are available through area animal rescues and shelters, as well as opportunities to help homeless animals through foster programs, donations and help with fundraisers and other family-friendly activities.
Contact a rescue near you to learn more.
«Read the rest of this article»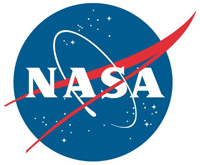 Pasadena, CA – NASA says Planets form from gas and dust particles swirling around baby stars in enormous spinning disks. But because this process takes millions of years, scientists can only learn about these disks by finding and studying a lot of different examples.
Through a project called Disk Detective, you can help. Anyone, regardless of background or prior knowledge, can assist scientists in figuring out the mysteries of planet formation. Disk Detective is an example of citizen science, a collaboration between professional scientists and members of the public.
«Read the rest of this article»