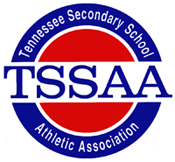 Murfreesboro, TN – Convening its Board of Control Wednesday, July 22nd, 2020 in Murfreesboro, the Tennessee Secondary School Athletic Association (TSSAA) approved measures to outline the potential for a nearly complete football and girls' soccer season.
The league also adopted unanimously its COVID-19 Coronavirus guidelines and procedures required of all member institutions who wish to compete in all athletics in the 2020-21 calendar school year.
A full copy of the regulations and fall sports rules modifications can be found on the TSSAA website.
«Read the rest of this article»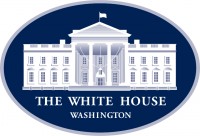 Washington, D.C. – On June 29th, 2020, 4-year-old LeGend Taliferro was shot and killed in his bed after a gunman opened fire on an apartment complex in Kansas City, Missouri.
This afternoon, President Donald Trump announced the expansion of Operation Legend, an interagency law enforcement effort led by the U.S. Department of Justice and named after LeGend. Its purpose is to quell the unacceptable levels of recent violence in United States cities.
«Read the rest of this article»
Lexington, KY – Both the Austin Peay State University (APSU) volleyball and beach volleyball teams earned the American Volleyball Coaches Association's Team Academic Award, Monday, July 20th, 2020.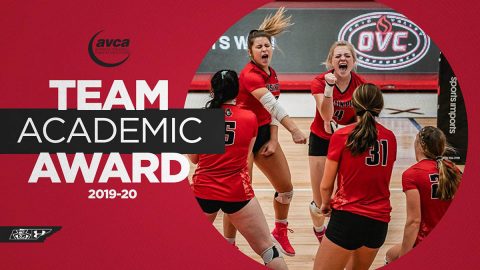 «Read the rest of this article»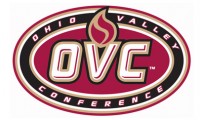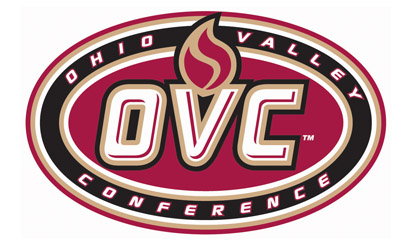 Brentwood, TN – The Ohio Valley Conference (OVC) Board of Presidents has reiterated its intention for the Conference to commence competition this fall if the facts surrounding the COVID-19 Coronavirus pandemic support it.
The Board agreed to postpone the start of competition in fall Olympic sports until September 17th and to conduct conference-only competition in women's soccer and volleyball. This decision does not include football at this time due to existing contractual matters.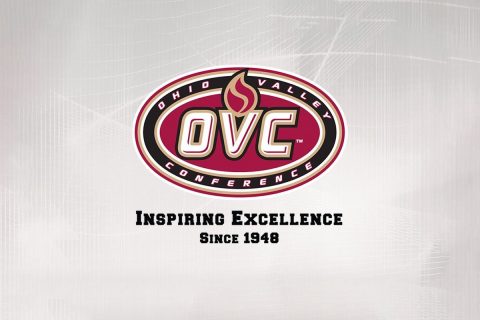 «Read the rest of this article»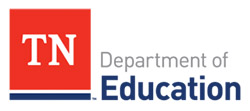 Nashville, TN – The Tennessee Department of Education released key findings and responses from the 2020 Tennessee Educator Survey.
The Tennessee Educator Survey, conducted annually in partnership with Tennessee Education Research Alliance (TERA), gathers data to understand educator experience to provide direct feedback to stakeholders and policymakers on a series of key issues facing our schools and classrooms.
«Read the rest of this article»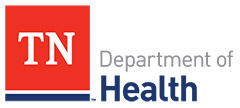 Nashville, TN – The Tennessee Department of Health (TDH) reports that there have been 83,582 confirmed cases of COVID-19 Coronavirus in Tennessee as of Wednesday, July 22nd, 2020. That is an increase of 2,460 cases from Tuesday's 81,122. There have been 855 confirmed deaths in Tennessee because of the virus.
There have been twenty six new cases of the COVID-19 Coronavirus reported in Montgomery County. The total is at 1,222. There has been nine deaths in Montgomery County due to the virus.
«Read the rest of this article»
Pool Parties include distribution of School Supplies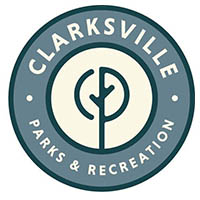 Clarksville, TN – Clarksville Parks and Recreation is helping children gear up for the new school year with the return of the Back to School Splash.
Students, grades K-12, are invited to enjoy low-cost pool parties where they will receive a backpack full of school supplies. Hot dogs, chips, and a drink will be served to students and parents.
"We're excited to be hosting the Back to School Splash again this year," said Kimberly Gilbert, Aquatics Superintendent for Clarksville Parks and Recreation.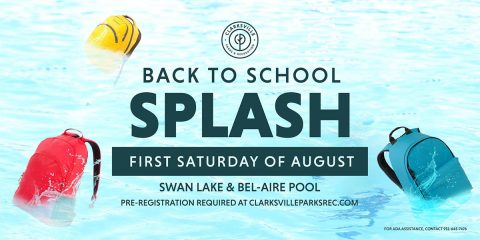 «Read the rest of this article»

Silver Spring, MD – The U.S. Food and Drug Administration (FDA) has announced the following actions taken in its ongoing response effort to the COVID-19 Coronavirus pandemic:
A new FDA Voices, tilted FDA's Ongoing Work to Support and Advance COVID-19 Diagnostic Test Accuracy and Availability, describes how FDA has been proactive and supportive of test development by all comers — including laboratories, and large and small commercial manufacturers — to speed development and to quickly authorize tests that the science supports.
«Read the rest of this article»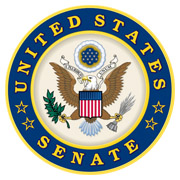 Washington, D.C. – The National Basketball Association (NBA) has responded to Senator Marsha Blackburn's (R-Tenn.) concerns about the league's relationship with the Chinese Communist Party (CCP) and, for the first time, announced the closure of its controversial training facilities in Xinjiang, one of the world's worst humanitarian zones.
According to NBA Deputy Commissioner Mark Tatum, the relationship with the Xinjiang basketball academy has been effectively terminated for over a year.
«Read the rest of this article»

Clarksville, TN – The Clarksville-Montgomery County School System (CMCSS) is now accepting applications for free and reduced meal applications for the 2020-2021 school year. Families can apply through SchoolCafé, now through the beginning of the school year.
«Read the rest of this article»