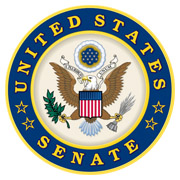 Washington, D.C. – Senator Marsha Blackburn (R-Tenn.) has joined Senator Rob Portman's (R-Ohio) Healthy Workplaces Tax Credit Act to help businesses and nonprofits continue to safely reopen while ensuring the safety of employees and consumers through a refundable tax credit against payroll taxes for 50 percent of the costs incurred by a business for increased testing, personal protective equipment (PPE), disinfecting, extra cleaning and reconfiguring work spaces to adhere to social distancing guidelines.
«Read the rest of this article»

Nashville, TN – Tennessee parents have additional time to apply for an important program designed to help them feed their families during the COVID-19 coronavirus pandemic. Applications will now be accepted online for the Pandemic Electronic Benefit Transfer (P-EBT) program here until Friday, August 14th at 4:30pm CT.
«Read the rest of this article»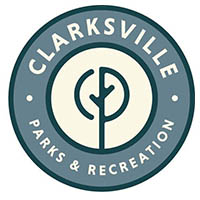 Clarksville, TN – A few times a year, the Clarksville Parks and Recreation Department allows exclusive use of Billy Dunlop Park to local Scout groups. Two upcoming Scout events will close the park on Tuesday, July 28th until Friday, July 31st, 2020 at dawn. A second event will close the park on August 2nd until August 3rd, 2020 at dawn.
The Blueway access point will be closed during these events. Because of this, Robert Clark Park and access point will also be closed during these times. Fisherman, kayakers are encouraged to avoid the area and use alternative launch points.
«Read the rest of this article»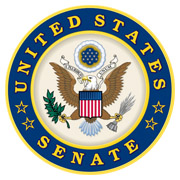 Washington, D.C. – U.S. Senator Lamar Alexander (R-Tenn.) today released the following statement after the U.S. House of Representatives passed the Great American Outdoors Act by an overwhelming 310-107 bipartisan vote. The Senate passed the legislation 73-25 on June 17th, 2020 and the bill now heads to the president's desk to be signed into law.
The legislation includes the "Restore Our Parks Act" that Alexander first introduced in 2018 and permanent funding for the Land and Water Conservation Fund, which President Reagan's 's Commission on Americans Outdoors recommended in 1985 when Alexander was its chairman.
«Read the rest of this article»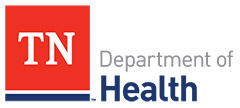 Nashville, TN – On Saturday, July 25th, 2020, the Tennessee Department of Health (TDH) reports that there have been 89,850 confirmed cases of COVID-19 Coronavirus in Tennessee. That is an increase of 1,678 cases from Friday's 88,172. There have been 930 confirmed deaths in Tennessee because of the virus.
Twenty five new cases of the COVID-19 Coronavirus have been reported in Montgomery County. The total is at 1,350. There has been nine deaths in Montgomery County due to the virus.
«Read the rest of this article»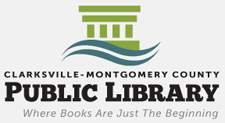 Montgomery County, TN – The Clarksville-Montgomery County Public Library will begin a phase 2 modified reopening to the public at 9:00am Monday, August 3rd, 2020.
Due to the continuing threat of COVID-19 Coronavirus we will continue to operate in a very safe manner but are slightly modifying/expanding our offerings to better serve Montgomery County residents.
«Read the rest of this article»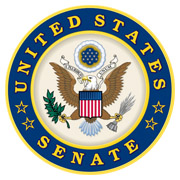 Washington, D.C. – The Senate has passed the National Defense Authorization Act for Fiscal Year 2021 with the support of Senator Marsha Blackburn (R-Tenn.). As a member of the Senate Armed Services and Veterans Affairs' Committees, Senator Blackburn was able to include language to fund mission-critical projects that will directly impact military communities in Tennessee.
Senator Blackburn authored 51 of the provisions included in this bill, which includes $148.08 million for programs vital to Tennessee and to the national defense.
«Read the rest of this article»

Silver Spring, MD – The U.S. Food and Drug Administration (FDA) announced the following actions taken in its ongoing response effort to the COVID-19 Coronavirus pandemic Friday, July 24th, 2020.
«Read the rest of this article»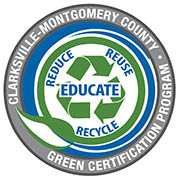 Montgomery County, TN – On Wednesday, July 22nd, 2020 the Clarksville-Montgomery County Green Certification Program held a green ribbon cutting to celebrate Northfield Eye Care joining the Program. The ribbon cutting was attended by Montgomery County Mayor Jim Durrett, Clarksville Mayor Joe Pitts, Green Certification Program Board Members and Northfield Eye Care doctors and staff.
Northfield Eye Care, which opened in early 2020 and is a sister office to Sango Eye Care, is unique in that it obtained Green Certification while the office building was being constructed.
«Read the rest of this article»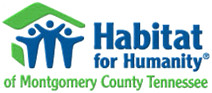 Clarksville, TN – Habitat for Humanity of Montgomery County, Tennessee (HFHMCTN) has announced that Susan Thornberry has been named ReStore Manager at the Clarksville location. She will oversee the day-to-day operations of the ReStore as well as manage staff, volunteers, and outreach efforts.
«Read the rest of this article»