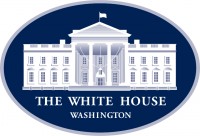 Washington, D.C. – President Donald Trump traveled yesterday to Yuma, Arizona, where he met with Border Patrol officers and gave Americans an update on the border wall with Mexico.

"This administration has basically funded us for 733 miles" of wall, Lieutenant General Todd Semonite of the Army Corps of Engineers said. "Forty-nine different projects are all going in the ground" across four states.
«Read the rest of this article»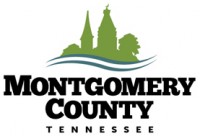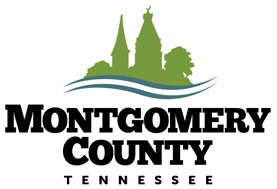 Montgomery County, TN – Montgomery County Mayor Jim Durrett, signed Emergency Executive Order #16 today to extend Emergency Order 11, which requires that all residents, businesses, and visitors of Montgomery County wear face-coverings.
Emergency Order 11 states that cloth or other face-coverings that cover the nose and mouth of a person to impede the spread of the virus during speaking, coughing, sneezing or other action, shall be required in Montgomery County, Tennessee, within all publicly-accessible areas of commercial business establishments; in public outdoor areas where social distancing of at least six feet cannot be maintained; and within the publicly-accessible areas of business offices where there is direct interaction with the public and social distancing of at least six feet cannot be maintained.
«Read the rest of this article»

Clarksville, TN – The Austin Peay State University (APSU) first-ever Camp R.O.W. wrapped up this week as a huge success even though organizers had to find innovative ways to provide the summer camp-style experience while meeting U.S. Centers for Disease Control and Prevention (CDC) mask and physical distancing guidelines.
«Read the rest of this article»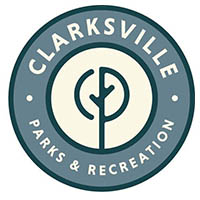 Clarksville, TN – Clarksville Parks and Recreation Department has opened a new parking lot at the Pollard Road Trailhead of the Clarksville Greenway.
The popularity of the Clarksville Greenway has grown rapidly over the years, and the Pollard Road Trailhead is the most used access point.
The new lot will help alleviate the parking problems and will help visitors avoid parking alongside Pollard Road.
«Read the rest of this article»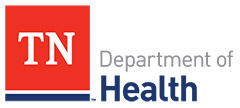 Nashville, TN – The Tennessee Department of Health (TDH) reports that there have been 138,015 confirmed cases of COVID-19 Coronavirus in Tennessee as of Friday, August 21st, 2020. That is an increase of 1,539 cases from Thursday's 136,476. There have been 1,508 (+61) confirmed deaths in Tennessee because of the virus.
There have been thirty seven new cases of the COVID-19 Coronavirus reported in Montgomery County. The total is at 2,277. There has been twenty three deaths in Montgomery County due to the virus.
«Read the rest of this article»

Nashville, TN – Nashville State Community College is providing laptops, hotspots, and calculators to students that need technology for the fall semester.
All classes will be virtual the first week, beginning Monday, August 24th, 2020.
«Read the rest of this article»

Silver Spring, MD – The U.S. Food and Drug Administration (FDA) has taken the following actions taken in its ongoing response effort to the COVID-19 Coronavirus pandemic:
The FDA has released a temporary industry guidance entitled, "Manufacturing, Supply Chain, and Drug and Biological Product Inspections During COVID-19 Public Health Emergency Questions and Answers."
«Read the rest of this article»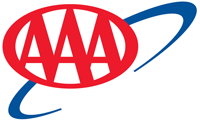 Tampa, FL – The national gas price average has pushed only as expensive as $2.20 since the beginning of the COVID-19 Coronavirus pandemic, and that happened just one month ago.
In the last four weeks, motorists have seen the national average slowly decrease, down to today's average of $2.17 despite gasoline demand last week reaching the highest measurement (up to 8.88 million b/d) since Mid-March, according to the latest Energy Information Administration (EIA) weekly report.
«Read the rest of this article»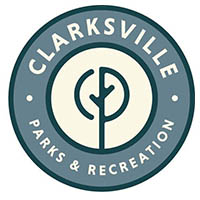 Clarksville, TN – Decoys have been strategically installed at Liberty Park as a necessary step to address the rising goose population in the area. Decoys such as coyotes standing in the wetlands may be alarming at first, but they play a vital role in maintaining the park's environment.
Liberty Park is a great place for picnics, exercise, playtime, and to enjoy nature, but the geese who typically migrate in and out of the area have made the park their full-time home.
«Read the rest of this article»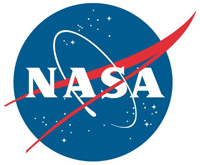 Pasadena, CA – NASA says Greenland has set a new record for ice loss in 2019, shedding the most mass from its giant ice sheet in any year since at least 1948.
The large loss – 532 billion tons -is a stark reversal of the more moderate rate of melt seen in the previous two years. And it exceeds Greenland's previous record of 464 billion tons, set in 2012. The record melt will likely raise average global sea level by 1.5 millimeters.
Using a hypothetical comparison, all the water combined would cover the entire state of California in more than 4 feet (1.2 meters) of water.
«Read the rest of this article»