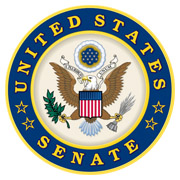 Washington, D.C. – Over the past several months, our lives have taken a remarkably virtual turn.
A high-speed internet connection is now a necessity: offices have shifted to working from home, health care is delivered over video chat, and storefronts have been replaced by virtual marketplaces.
But the reality is millions of rural Americans lack a reliable broadband connection, putting them at an economic disadvantage.
We must close the digital divide, which is why I pushed for Congress to include funding for broadband in our response to COVID-19 Coronavirus.
«Read the rest of this article»

Nashville, TN – Each year, the Tennessee Wildlife Resources Agency (TWRA) provides between 75 and 80 dove fields across the state for hunters from either privately owned leased fields or fields planted on wildlife management areas (WMAs).
Privately leased fields are usually harvested grains, like corn silage, while management area fields are planted small grains like sunflowers, millet, or wheat. For the last several years, hunters in Tennessee have harvested between 11,000 and 18,000 doves annually during the opening days of dove season.
«Read the rest of this article»
Nashville, TN – Centerstone, a national leader in behavioral health care based in Nashville, is partnering with the Tennessee Department of Mental Health and Substance Abuse Services (TDMHSAS) to provide COVID-19 Coronavirus relief in 21 counties across the state.
Known as the Tennessee Recovery Project and funded by the Federal Emergency Management Agency (FEMA), the effort allows Centerstone to offer resource connection and short-term supportive counseling to those whose mental health has been impacted by the COVID-19 Coronavirus pandemic.
«Read the rest of this article»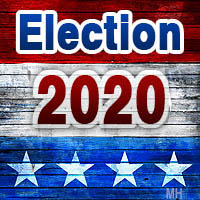 Clarksville, TN – Tracy Provo Knight announces her candidacy for the Montgomery County Circuit Court Clerk position.
Ms. Knight is a native Clarksvillian and practicing attorney at Batson Nolan, PLC. She also serves as an adjunct faculty member in the Middle Tennessee State University (MTSU) College of Business.
As a practicing attorney, Ms. Knight is aware of the important role the Montgomery County Circuit Court Clerk's office plays in the court system.
«Read the rest of this article»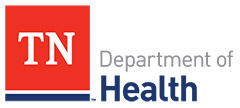 Nashville, TN – On Sunday, August 30th, 2020, the Tennessee Department of Health (TDH) reports that there have been 149,469 confirmed cases of COVID-19 Coronavirus in Tennessee. That is an increase of 788 cases from Saturday's 148,681. There have been 1,698 (+21) confirmed deaths in Tennessee because of the virus.
Fifteen new cases of the COVID-19 Coronavirus have been reported in Montgomery County. The total is at 2,467. There has been thirty deaths in Montgomery County due to the virus.
«Read the rest of this article»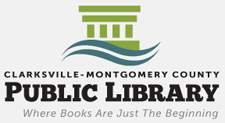 Montgomery County, TN – The Clarksville-Montgomery County Public Library will begin a Phase 3 reopening to the public at 9:00 am Tuesday, September 8th, 2020.
Due to the continuing threat of COVID-19 Coronavirus the library will continue to operate in a very safe manner but are expanding services to better serve Montgomery County residents.
«Read the rest of this article»

Montgomery, AL – In a game that simmered along for 56 minutes, the Austin Peay State University (APSU) football team and Central Arkansas brought the game to a rolling boil by trading touchdowns in the final four minutes, with the Governors falling by a 24-17 margin in the Guardian Credit Union FCS Kickoff, Saturday, at the Cramton Bowl.
«Read the rest of this article»

Nashville, TN – The unemployment situation in three-quarters of Tennessee's 95 counties continued to improve in July following business closures earlier in the year due to the COVID-19 Coronavirus health emergency.
Montgomery County unemployment rate was 9.9 percent in July. That's down 0.1 percent from June's 10.0 percent.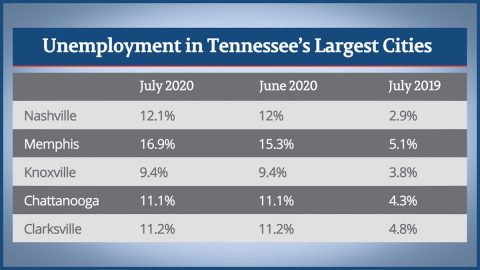 «Read the rest of this article»
APSU Run for the Govs Virtual 5k to benefit Student Scholarships

Clarksville, TN – This year the Austin Peay State University (APSU) Annual Scholarship 5K Run will be virtual, in keeping with U.S. Centers for Disease Control and Prevention (CDC), state and local guidelines. Alumni, friends and community members can participate in the Run for the Govs Virtual 5K at any time between Saturday, September 12th, and Saturday, October 10th, 2020.
«Read the rest of this article»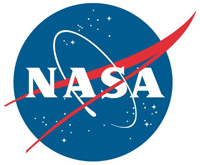 Edwards, CA – Astronaut Doug "Wheels" Wheelock spent his NASA career expanding knowledge of living and working in space. His new mission is working to determine the best way to train astronauts to return to the surface of the Moon.
Wheelock is a veteran test pilot and retired U.S. Army colonel who has accumulated 178 days in space and was a guest speaker at NASA's Armstrong Flight Research Center in California during a recent virtual Safety Day.
«Read the rest of this article»