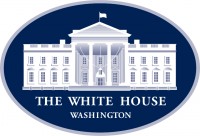 Washington, D.C. – "President Donald Trump has been nominated for the Nobel Peace Prize for helping broker a peace deal between Israel and the United Arab Emirates," Yaron Steinbuch reports for the New York Post.

Christian Tybring-Gjedde, a member of the Norwegian Parliament, submitted the nomination. "For his merit, I think he has done more trying to create peace between nations than most other Peace Prize nominees," Tybring-Gjedde told Fox News.
«Read the rest of this article»

Nashville, TN – The Tennessee Department of Human Services (TDHS) has announced grant assistance has been awarded to 656 non-profit organizations across the state serving Tennessee communities.
These grants are all provided through the new Tennessee Community CARES Program.
«Read the rest of this article»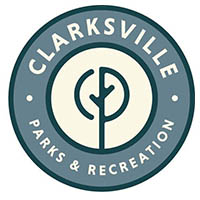 Clarksville, TN – With the COVID-19 Coronavirus pandemic still having a widespread impact, the Clarksville Parks and Recreation Department adapted the traditional three-day Riverfest celebration into nearly two weeks of in-person and virtual events.
Riverfest 2020 will come to a close on Saturday, September 12th with a fireworks display from 9:00pm-9:15pm near Kings Run Bark Park inside Liberty Park. The park gates will be closed until 6:00pm on September 12th in preparation for the event.
«Read the rest of this article»

Clarksville, TN – On Thursday, September 10th, 2020, Austin Peay State University (APSU) students will participate at 5:30pm in "The Unity Step" – a solidarity walk on nearby trails to show they're united in navigating social unrest affecting the country.
«Read the rest of this article»

Clarksville, TN – Hi, my name is Morgan McMahon and I am a sophomore outfielder from Chapin, South Carolina.
After a disappointing ending of our season in March 2020, Team 36 is finally back on campus this fall trying to adapt to the new normal.
«Read the rest of this article»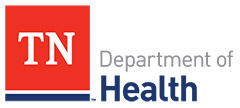 Nashville, TN – On Wednesday, September 9th, 2020, the Tennessee Department of Health (TDH) reports that there have been 162,028 confirmed cases of COVID-19 Coronavirus in Tennessee. That is an increase of 684 cases from Tuesday's 161,344. There have been 1,875 (+32) confirmed deaths in Tennessee because of the virus.
THIRTY new case of the COVID-19 Coronavirus have been reported in Montgomery County. The total is at 2,661. There has been thirty five (+2) deaths in Montgomery County due to the virus.
«Read the rest of this article»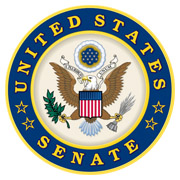 Washington, D.C. – Senate health committee Chairman Lamar Alexander (R-Tenn.) today said "an FDA-approved COVID-19 Coronavirus vaccine is the way to stop more deaths, while the unpleasant alternative is to let the epidemic run its course until everyone is either killed or recovered," during this morning's committee hearing on the role of vaccines in preventing infectious disease outbreaks and protecting public health.
"What is new about dealing with epidemics is modern medicine, including the ability to diagnose the disease and then to create treatments to make it easier to recover," Alexander continued. "But the true miracle of modern medicine is vaccines, which can prevent humans from acquiring the disease at all."
«Read the rest of this article»

Nashville, TN – The Tennessee Wildlife Resources Agency (TWRA) reports there were two boating-related fatalities over the 2020 Labor Day holiday period from September 4th-7th, 2020.
The fatal incidents occurred on Watts Bar Lake and Old Hickory Lake. TWRA officers were dispatched to a third fatal incident on the Hatchie River but it was reported to be medical related.
«Read the rest of this article»

Clarksville, TN – The Austin Peay State University (APSU) Department of Art + Design is excited to announce its 2020-21 season of visiting speakers. Generously supported by the APSU Center of Excellence for the Creative Arts (CECA), the APSU Department of Art + Design can bring nationally/internationally recognized artists and thinkers directly to Clarksville Tennessee with programming that is free and open to the public.
«Read the rest of this article»
Clarksville, TN – Clarksville Online will be bringing you pets from different rescue organizations that are in need of a good home in Clarksville-Montgomery County and surrounding areas. This weeks pets are for the week of September 9th, 2020.
Dogs and cats of all ages, breeds and sizes are available through area animal rescues and shelters, as well as opportunities to help homeless animals through foster programs, donations and help with fundraisers and other family-friendly activities.
Contact a rescue near you to learn more.
«Read the rest of this article»