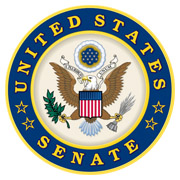 Washington, D.C. – September 11th, 2001 was a tragic day for the United States. Please join me in remembering the innocent civilians, service members, first responders and their families who have suffered every day.
May God hold them near.
Big Tech companies have stretched their liability shield past its limits, and the national discourse now suffers because of it. Today's internet is a different animal from the online world we knew in 1996.
«Read the rest of this article»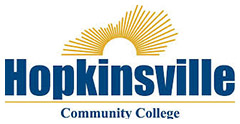 Hopkinsville, KY – The Hopkinsville Community College Foundation has announced the 30th Annual Mike Foster Golf Scramble, coming up on Friday, October 2nd, 2020 at Hopkinsville Golf and Country Club beginning at 8:30am with a shotgun start.
According to Executive Director Yvette Eastham, the scramble is critical to raising funds for the Foundation's Textbook Scholarship.
«Read the rest of this article»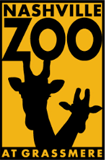 Nashville, TN – Nashville Zoo's popular Boo at the Zoo will celebrate a safe Halloween for six nights a week from October 15th–30th, 2020. To address social distancing, the event will take place over a longer period, limit nightly attendance, and require timed entries.
"About 40,000 guests attend Boo at the Zoo every year," said Kindell Williams, Nashville Zoo's Director of Special Events. "We have worked hard and found ways to keep everyone safe while providing an exciting evening that our guests expect from Nashville's top family attraction."
«Read the rest of this article»
Tennessee Titans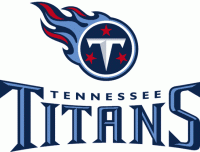 Nashville, TN – In Week 6 of the 2019 season, the Tennessee Titans traveled to Denver to take on the Broncos and lost by a score of 16-0.
On Denver's opening possession, the Broncos constructed an eight-play, 32-yard scoring drive. Broncos RB Phillip Lindsay contributed 13 yards on the ground, and Broncos RB Royce Freeman accounted for 11 rushing yards. Broncos K Brandon McManus converted a 31-yard field goal for an early 3-0 Denver lead.
«Read the rest of this article»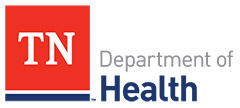 Nashville, TN – On Sunday, September 13th, 2020, the Tennessee Department of Health (TDH) reports that there have been 166,799 confirmed cases of COVID-19 Coronavirus in Tennessee. That is an increase of 877 cases from Saturday's 165,922. There have been 2,008 (+13) confirmed deaths in Tennessee because of the virus.
TWENTY NINE new cases of the COVID-19 Coronavirus have been reported in Montgomery County. The total is at 2,790. There has been thirty nine deaths in Montgomery County due to the virus.
«Read the rest of this article»

Nashville, TN – The Tennessee Department of Human Services (TDHS) is recruiting more centers and organizations to serve their communities as sponsors of the Child and Adult Care Food Program (CACFP).
«Read the rest of this article»
Operation was suspended amid COVID-19 Coronavirus precautions
Clarksville, TN – On Monday, September 14th, 2020, Tennessee driver's license services will return to Clarksville City Hall at 8:00am.
The City's revenue collection office is in the lobby of City Hall, One Public Square, in Downtown Clarksville.
«Read the rest of this article»

Silver Spring, MD – The U.S. Food and Drug Administration (FDA) today continued to take action in the ongoing response to the COVID-19 Coronavirus pandemic:
«Read the rest of this article»

Clarksville, TN – You have until September 20th, 2020 to see the work of two Austin Peay State University (APSU) professors in a pandemic-themed exhibit at Cheekwood Estate & Gardens in Nashville Tennessee.
«Read the rest of this article»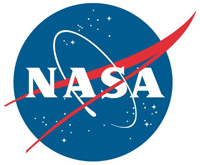 Washington, D.C. – NASA has issued another request to its 14 Commercial Lunar Payload Services (CLPS) partners to bid on flying a suite of payloads to the Moon. The request asks partners to fly 10 NASA science investigations and technology demonstrations to a non-polar region of the Moon in 2023.
Through the CLPS initiative, NASA taps its commercial partners to quickly land scientific instruments and technology demonstrations on the Moon. The initiative is a key part of NASA's Artemis program. The science and technology payloads will help lay the foundation for human missions to the lunar surface. A provider will be selected by the end of the year, making it the sixth surface task award.
«Read the rest of this article»