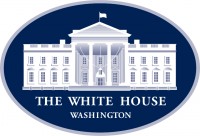 Washington, D.C. – American households saw their best economic gains in half a century last year under President Trump, according to a report this week from the U.S. Census Bureau.

And with President Donald Trump's pro-growth, pro-worker policies in action, this standard can be achieved again as America safely reopens from the COVID-19 Coronavirus pandemic.
«Read the rest of this article»
Clarksville, TN – With the COVID-19 Coronavirus pandemic still having a widespread impact, Clarksville Parks and Recreation adapted the traditional three-day Riverfest Celebration into nearly two weeks of in-person and virtual events.
On Saturday, September 12th also marked the end of the Riverfest Virtual Talent Competition. Three musical acts were selected from dozens of entries, and voting took place from September 1st-12th.
«Read the rest of this article»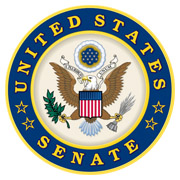 Washington, D.C. – Senators Marsha Blackburn (R-Tenn.) and John Thune (R-S.D.) introduced the Mobile Enrollment Act to improve Transportation Security Administration (TSA) PreCheck services, including by enabling Americans in rural communities to enroll online, rather than making an unnecessary trip to an enrollment-friendly airport during the COVID-19 Coronavirus pandemic.
"This corrective legislation will get the TSA back on track to provide secure, user-friendly mobile enrollment options for rural Americans. It will also create opportunities for public and private entities to join forces in validating identity through mobile biometric capture," said Senator Blackburn.
«Read the rest of this article»

Nashville, TN – Adults across Tennessee who did not graduate high school now have an online pathway that will lead them to a high school equivalency diploma. Every county in the state offers students virtual classes that will prepare them to take the online HiSET examination.
The Tennessee Department of Labor and Workforce Development (TDLWD) is coordinating the statewide campaign "Learn Online. Graduate Online." to make adult education accessible to all interested Tennesseans.
«Read the rest of this article»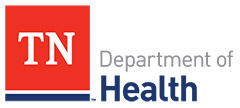 Nashville, TN – The Tennessee Department of Health (TDH) reports that there have been 171,574 confirmed cases of COVID-19 Coronavirus in Tennessee as of Wednesday, September 16th, 2020. That is an increase of 1,681 cases from Tuesday's 169,893 There have been 2,074 (+48) confirmed deaths in Tennessee because of the virus.
There have been THIRTY SEVEN new cases of the COVID-19 Coronavirus reported in Montgomery County. The total is at 2,870. There has been forty one deaths in Montgomery County due to the virus.
«Read the rest of this article»
Clarksville, TN – Many of the events at this year's Riverfest had to be re-engineered, thanks to COVID-19 Coronavirus. Though some were canceled because of social distancing concerns, the good people at Clarksville Parks and Recreation did manage to find ways to carry on in the spirit of Clarksville's favorite outdoor festival.
With twelve days of events, such as the Juried Art Show, Virtual Talent Competition, Virtual 5K, and the ever-popular Riverfest Cardboard Boat Regatta, the new-normal version of the festival was smaller and quieter, but a success none the less.
«Read the rest of this article»
101st Airborne Division (Air Assault) Public Affairs Staff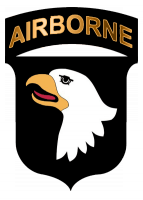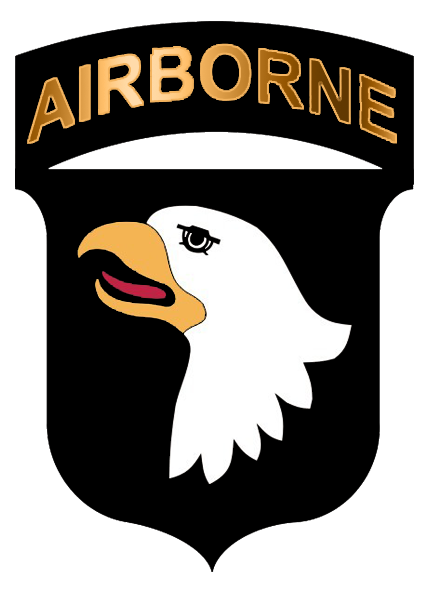 Fort Campbell, KY – The 101st Airborne Division (Air Assault) announces today the upcoming deployment of the 101st Division Sustainment Brigade (Lifeliners) to Kuwait.
More than 200 Soldiers will deploy to the U.S. Central Command area of responsibility to conduct mission command operations and provide intra-theater logistical support.
"Command Sgt. Maj. Kevin Campbell and I are extremely humbled to serve alongside these incredible men and women in such a storied division. Our Division Sustainment Brigade warriors are highly trained, disciplined and fit," said Col. Peter L. Gilbert, commander, 101st Division Sustainment Brigade.
«Read the rest of this article»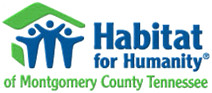 Clarksville, TN – Taydan Jackson of Clarksville, Tennessee has completed his Eagle Scout project, which is now on display through three local nonprofit social service agencies to provide service information to the public.
Jackson met with representatives from Habitat for Humanity of Montgomery County, Tennessee (HFHMCTN) last fall to brainstorm a community project that would benefit those in need in the community.
«Read the rest of this article»
Clarksville, TN – Clarksville Online will be bringing you pets from different rescue organizations that are in need of a good home in Clarksville-Montgomery County and surrounding areas. This weeks pets are for the week of September 16th, 2020.
Dogs and cats of all ages, breeds and sizes are available through area animal rescues and shelters, as well as opportunities to help homeless animals through foster programs, donations and help with fundraisers and other family-friendly activities.
Contact a rescue near you to learn more.
«Read the rest of this article»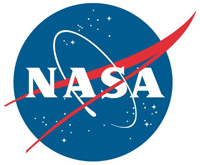 Pasadena, CA – A NASA aircraft equipped with a powerful radar took to the skies this month, beginning a science campaign to learn more about several wildfires that have scorched vast areas of California. The flights are being used to identify structures damaged in the fires while also mapping burn areas that may be at future risk of landslides and debris flows.
They're part of the ongoing effort by NASA's Applied Sciences Disaster Program in the Earth Sciences Division, which utilizes NASA airborne and satellite instruments to generate maps and other data products that partner agencies on the ground can utilize to track fire hotspots, map the extent of the burn areas, and even measure the height of smoke plumes that have drifted over California and neighboring states.
«Read the rest of this article»