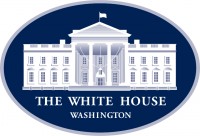 Washington, D.C. – United States President Donald Trump is fighting each day against the left's attempts to indoctrinate our children with a radical, misleading, and unpatriotic story of America.

Divisive and distorted histories of our country—everything from Howard Zinn's A People's History of the United States to The New York Times' 1619 Project—seek to erase America's tradition of liberty, free expression, and self-determination from memory.
«Read the rest of this article»
Blanchfield Army Community Hospital Public Affairs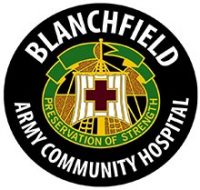 Fort Campbell, KY – Patellofemoral Pain Syndrome, or PFPS, is a treatable condition commonly found in young adults, including service members, who participate in sports and physical activity.
The condition describes pain of the front of the knee and around the knee cap and is commonly referred to as runner's knee.
"PFPS is a common musculoskeletal disorder among military service members that causes knee pain, quadriceps strength loss, and impaired motor performance in otherwise healthy individuals," said Dr. Lee Webb, a physical therapist at BACH's LaPointe Soldier Medical Home.
«Read the rest of this article»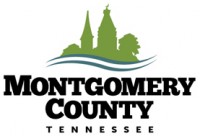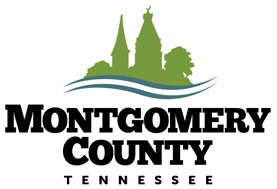 Montgomery County, TN – The hours for the Montgomery County Health Department's COVID-19 drive-through testing will be adjusted to Monday through Friday from 9:00am to 2:00pm at Civitan Park, beginning September 21st, 2020. Civitan Park is located in St. Bethlehem at 650 Bellamy Lane.
Testing times were adjusted in July from the original Monday through Friday from 9:00am to 2:00pm hours to 7:00am to noon to accommodate due to the high temperatures at the outdoor testing area.
«Read the rest of this article»
Statewide Unemployment Drops in August as More Tennesseans Go Back to Work after COVID-19 Closures

Nashville, TN – As more Tennesseans return to the workforce, the statewide unemployment rate for Tennessee decreased in August, according to the latest data released by the Tennessee Department of Labor and Workforce Development.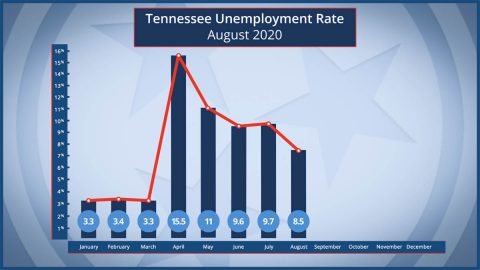 «Read the rest of this article»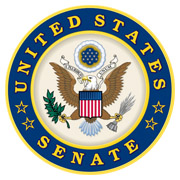 Washington, D.C. – On Wednesday, September 16th, 2020, Senator Marsha Blackburn (R-Tenn.) joined Fox Business's Morning with Maria to discuss TikTok's link with the Chinese Communist Party, and why Democrats own the failure to deliver necessary COVID-19 relief to the American people.
On TikTok-Oracle Deal
"You have to look at what [ByteDance's] participation would be, and at a more granular level, you have to look at what would happen with the data from U.S. consumers.
«Read the rest of this article»
Clarksville, TN – It's back to school season and what better time to champion kindness and the art of being a good neighbor. Montgomery County Mayor Jim Durrett and Clarksville Mayor Joe Pitts issued a joint proclamation to acknowledge September as Kindness is Cool Back to School/Good Neighbor Month.
Beginning September 26th through September 30th, 2020, Arts for Hearts Clarksville invites everyone in the community to celebrate with us. Every small act of kindness can make a difference to someone's day at home, school and in your own neighborhood.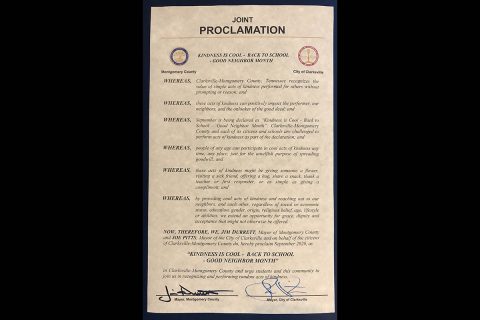 «Read the rest of this article»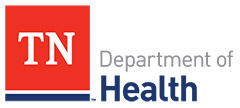 Nashville, TN – On Thursday, September 17th, 2020, the Tennessee Department of Health (TDH) reports that there have been 172,140 confirmed cases of COVID-19 Coronavirus in Tennessee. That is an increase of 566 cases from Wednesday's 171,574 There have been 2,084 (+10) confirmed deaths in Tennessee because of the virus.
Seventeen new cases of the COVID-19 Coronavirus have been reported in Montgomery County. The total is at 2,887. There has been forty one deaths in Montgomery County due to the virus.
«Read the rest of this article»

Cincinnati, OH – The Austin Peay State University (APSU) football team wraps up its abbreviated fall schedule with an 11:00am, Saturday, September 19th, 2020 road contest at nationally-ranked Cincinnati. The early kickoff will be broadcast on ESPN+.
«Read the rest of this article»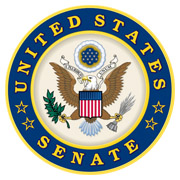 Washington, D.C. – "Money paid to student athletes for use of their name, image, and likeness should benefit all student athletes at that institution," Senate education committee Chairman Lamar Alexander (R-Tenn.) told a Senate hearing Tuesday, September 15th, 2020. "Student athletes should not be on the payroll and treated as hired hands."
"I do not see a good ending to allowing a few student athletes to be paid by commercial interests while most of their teammates are not," Alexander said. "If young athletes want to be a part of a team, enjoy the undergraduate experience, learn from coaches who are among the best teachers, and be paid a full scholarship that helps them earn a degree worth $1 million during their lifetime, their earnings should benefit all student athletes at that institution. If they prefer to keep the money for themselves, let them become professionals."
«Read the rest of this article»

Clarksville, TN – If you or the budding young performer in your life are sorry you missed the registration deadline for our Roxy Regional Theatre School of the Arts earlier this month, then we have great news for you!
We are offering open enrollment in our Roxy Regional School of the Arts for the month of October to fill a limited number of remaining slots. So for those of you interested in honing your craft or discovering a new passion, don't miss your second chance!
«Read the rest of this article»