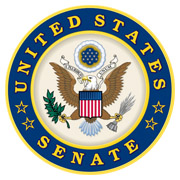 Washington, D.C. – Law enforcement officers put their lives on the line to keep our communities safe. But over the past several months, putting on a blue uniform has turned these brave men and women into targets.
I joined my colleagues in introducing legislation to make it a federal offense to obstruct any personnel or emergency vehicles responding to an emergency.
I also joined legislation to enact federal penalties for individuals who deliberately target local, state, or federal law enforcement officers.
«Read the rest of this article»

Nashville, TN – The Tennessee Wildlife Resources Agency is offering an option to complete Tennessee Hunter Education all online during the COVID-19 Coronavirus pandemic. The course can be completed by using the online course, Hunter-Ed.com, with no in-person portion required.
The online course found at https://www.hunter-ed.com/tennessee/ allows Tennessee students (ages 9 and up), who satisfactorily complete this online course to become certified Tennessee Hunter Education graduates.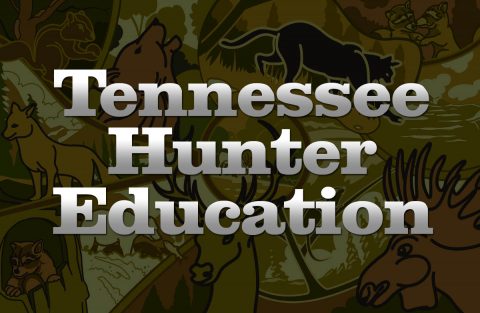 «Read the rest of this article»
Nashville, TN – Nashville Zoo is proud to announce that our Tiger Crossroads exhibit has received Top Honors for the Exhibit Design Award from the Association of Zoos and Aquariums.
This award was also given to the Zoo in 2019 for our Expedition Peru: Trek of the Andean Bear exhibit. Winning top honors in exhibit design for two years in a row has taken place only two other times in AZA history.
The first in 1976 and 1977 at the Saint Louis Zoo. The second was 33 years ago in 1986 and 1987 at the Bronx Zoo. The Exhibit Design Award is the highest accomplishment for exhibit design given by the AZA.
«Read the rest of this article»

Nashville, TN – The Tennessee Fish and Wildlife Commission (TFWC) September meeting will include updates on deer harvest estimates from the August season, waterfowl crops on wildlife management areas (WMAs), and a boating report among the agenda items.
The meeting will be held September 24th-25th in Clarksville at the TownePlace Suites by Marriott. The first day meeting starts at 1:00pm Thursday, while the second day meeting begins at 9:00am Friday.
«Read the rest of this article»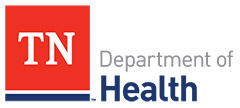 Nashville, TN – The Tennessee Department of Health (TDH) reports that there have been 177,394 confirmed cases of COVID-19 Coronavirus in Tennessee as of Sunday, September 20th, 2020. That is an increase of 1,951 cases from Saturday's 175,443 There have been 2,137 confirmed deaths in Tennessee because of the virus.
There have been THIRTY new cases of the COVID-19 Coronavirus reported in Montgomery County. The total is at 2,952. There has been forty three (+3) deaths in Montgomery County due to the virus.
«Read the rest of this article»
Tennessee unemployment continues to decline, more jobs become available
Nashville, TN – Tennessee Governor Bill Lee and the Financial Stimulus Accountability Group (FSAG) proactively invested Coronavirus Relief Fund dollars into the state's unemployment trust fund, protecting employees and businesses across the state.
«Read the rest of this article»
Tennessee Titans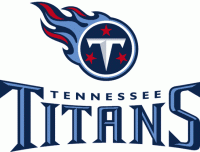 Nashville, TN – In Week 12 of the 2019 season, the Tennessee Titans hosted the AFC South opponent Jacksonville Jaguars and won by a score of 42-20. Tennessee accumulated 471 total net yards on offense, including 248 net yards in the third quarter alone.
Both teams held each other scoreless through the first quarter. Tennessee got on the board first in the second stanza, as QB Ryan Tannehill led the offense on a seven-play, 73-yard scoring drive. With help from a 24-yard reception by WR Corey Davis, Tannehill ran into the end zone for a 21-yard touchdown and a 7-0 lead.
«Read the rest of this article»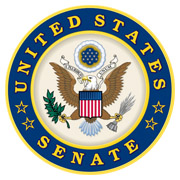 Washington, D.C. – Senate education committee Chairman Lamar Alexander (R-Tenn.) said, "the time to finish fixing the Free Application for Federal Student Aid (FAFSA) is now and I hope we can pass bipartisan legislation to do so by the end of this year," during this morning's committee hearing to discuss how Congress can finish the job of shortening the Free Application for Federal Student Aid (FAFSA) form.
"Twenty million students and their families are in the middle of what is likely the strangest first semester of college in a century," Alexander continued. "Almost everything has changed for students – except for one thing – students still have to answer 108 questions on the dreaded FAFSA form."
«Read the rest of this article»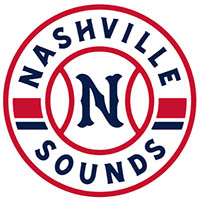 Nashville, TN – The Nashville Sounds Postseason Run presented by First Horizon Bank is now open for registration to participants around the world. The virtual 5K (3.1 miles) run will start on Tuesday, September 29th, 2020 and end at the conclusion of the 2020 World Series. Registration options can be found at www.nashvillesounds.com/run.
For $40.00, all participants will be able to submit times throughout MLB's postseason and in return receive the official run t-shirt, official run hat, finisher medal, a downloadable finisher's certificate, and an invite to a post-run gathering at Germantown's Bar with a Ballpark, Third and Home, on Saturday, October 31st.
«Read the rest of this article»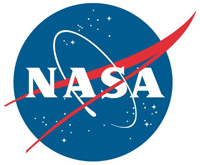 Washington, D.C. – Some of the most interesting places to study in our solar system are found in the most inhospitable environments – but landing on any planetary body is already a risky proposition.
With NASA planning robotic and crewed missions to new locations on the Moon and Mars, avoiding landing on the steep slope of a crater or in a boulder field is critical to helping ensure a safe touch down for surface exploration of other worlds. In order to improve landing safety, NASA is developing and testing a suite of precise landing and hazard-avoidance technologies.
«Read the rest of this article»