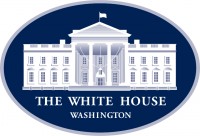 Washington, D.C. – Last month, the U.S. Marshals Service led a two-week operation alongside Georgia state and local officers to rescue endangered missing children in Atlanta and Macon.

"Operation Not Forgotten" resulted in the rescue of 26 children, the safe locating of 13 other children, and the arrest of nine criminal associates. Investigators cleared 26 arrest warrants and filed additional charges for crimes related to sex trafficking, kidnapping, registered sex offender violations, and drugs and weapons possession.
«Read the rest of this article»

Chicago, IL – Austin Peay State University (APSU) football freshman running back CJ Evans Jr.'s two-touchdown performance at No. 13 Cincinnati earned him recognition as the STATS Perform Co-FCS Player of the Week, Sunday.
«Read the rest of this article»
Bus system invites citizens to help keep stops and shelters clean
Clarksville, TN – Clarksville Transit System (CTS) is reaching out to businesses, organizations and individuals for help in keeping the system's bus stops and shelters clean and safe.
The system's new Adopt-A-Stop program invites groups to provide basic upkeep — mainly trash pickup and inspections — at a bus shelter or group of stops. Organizations may choose which stops they want to maintain, or CTS can recommend a shelter or group of stops.
«Read the rest of this article»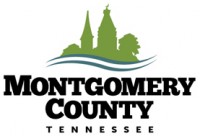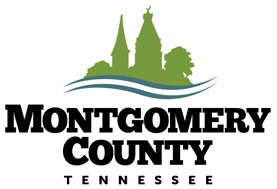 Montgomery County, TN – Montgomery County Mayor Jim Durrett signed Emergency Order #20 to extend Emergency Order #19, that requires the wearing of face masks by all employees of businesses open to the public in Montgomery County.
On July 3rd, Tennessee Governor Bill Lee issued Executive Order #54 giving authority to county mayors to issue COVID-19 Coronavirus mask requirements. Montgomery County is one of 89 counties in the state of Tennessee that was given this authority.
«Read the rest of this article»
Clarksville, TN – Despite Jeff and Sherri Robinson's request for more than $800,000 in attorneys fees in their ongoing lawsuit against the City of Clarksville, the trial court has ordered the City to pay only $30,000.
«Read the rest of this article»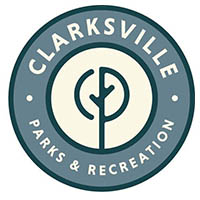 Clarksville, TN – Billy Dunlop Park will be closed at dusk Friday, September 25th through 9:00am Sunday, September 27th, 2020 as the Clarksville Parks and Recreation Department hosts the Sleep Under the Stars Campout.
The Blueway access point at Billy Dunlop Park will be closed throughout the event. Robert Clark Park will also be closed during this time. Fishermen and kayakers are encouraged to avoid the area and use alternative access points.
Registration for the Sleep Under the Stars Campout is open until September 23rd. Attendees will experience a bonfire, games, ghost stories, and the chance to create everlasting memories.
«Read the rest of this article»

Clarksville, TN – Last September, Ranked-Up Esports President Austin Stewart expected 13 or 14 Austin Peay State University (APSU) students to show up at the team's first-ever interest meeting. More than 80 people showed up.
"We were blown away," Stewart, a business senior, said. "We had 10 pizzas, and we quickly ran out of those."
«Read the rest of this article»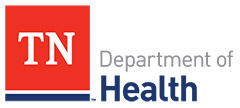 Nashville, TN – On Monday, September 21st, 2020, the Tennessee Department of Health (TDH) reports that there have been 178,190 confirmed cases of COVID-19 Coronavirus in Tennessee. That is an increase of 796 cases from Sunday's 177,394 There have been 2,152 (+15) confirmed deaths in Tennessee because of the virus.
Ten new cases of the COVID-19 Coronavirus have been reported in Montgomery County. The total is at 2,962. There has been forty three deaths in Montgomery County due to the virus.
«Read the rest of this article»
"I hope you know that you made today a very special day by just your being you. There's no one in the whole world like you, and I like you just the way you are."

Clarksville, TN – In these challenging times, we could all use a little more Mister Rogers in our lives. Join us at the Roxy Regional Theatre as we celebrate the beloved children's television host and his enduring legacy of kindness and love when Planters Bank Presents… "A Beautiful Day In The Neighborhood" on our big screen this Friday, September 25th, 2020 at 7:00pm.
Tom Hanks portrays Mister Rogers in this timely story of kindness triumphing over cynicism, based on the true story of a real-life friendship.
«Read the rest of this article»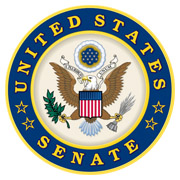 Maryville, TN – United States Senator Lamar Alexander (R-Tenn.) today released the following statement concerning President Donald Trump's intent to fill the U.S. Supreme Court vacancy following the passing of Justice Ruth Bader Ginsburg, and Senator Mitch McConnell's (R-Ky.) announcement that the Senate will vote on that nomination:
"No one should be surprised that a Republican Senate majority would vote on a Republican President's Supreme Court nomination, even during a presidential election year. The Constitution gives senators the power to do it. The voters who elected them expect it."
«Read the rest of this article»