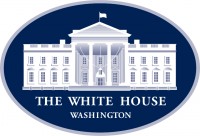 Washington, D.C. – "Johnson & Johnson launched a massive human trial of its coronavirus vaccine [today], paving the way for another option as the U.S. preps an immunization campaign to defeat the pandemic," Tom Howell Jr. reports for The Washington Times.

"The Donald Trump administration, through its 'Operation Warp Speed,' is offering unprecedented support to private drugmakers as it tries to lock down a successful vaccine before the end of the year."

«Read the rest of this article»

Nashville, TN – The 2020 deer archery-only hunting season opens statewide in Tennessee on Saturday, September 26th, 2020. The archery-only season dates are the same statewide September 26th-October 30th and November 2nd-6th.
You can use archery equipment at any time during the statewide deer season that runs through January 3rd, 2021.
There are ample opportunities for deer hunters in Tennessee looking for public land to hunt.
«Read the rest of this article»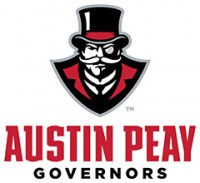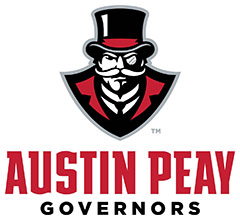 Clarksville, TN – With the NCAA and Ohio Valley Conference agreeing to a November 25th, 2020 start date for men and women's basketball, Austin Peay State University (APSU) athletics is preparing itself and its fanbase for a Dunn Center experience unlike any from years past.
The November 25th date is, at this time, merely a starting point. A finalized schedule for home dates, including OVC games, for both men and women's basketball, is still pending league approval as work is on-going to maximize playing dates for all league schools.
«Read the rest of this article»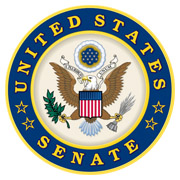 Washington, D.C. – "The Donald Trump Administration's program to develop and deploy a vaccine that will protect against COVID-19 Coronavirus is on track to be an unprecedented sprint to success," the Chairman of the United States Senate health committee said today. "The program, called Operation Warp Speed, will save lives without cutting corners on safety and efficacy," he said.
Chairman Lamar Alexander (R-Tenn.) said "The secret to this success is that the government — in partnership with private industry — is for the first time developing and manufacturing a vaccine in parallel."
«Read the rest of this article»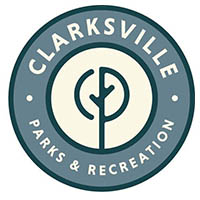 Clarksville, TN – The Clarksville Parks and Recreation Department will hold its annual BBQ Bash from 10:00am to 3:00pm Saturday, October 3rd, 2020 at Liberty Park. The event is sponsored by TriStar Beverage of Clarksville, Queener Law, and Bojangles.
The public is invited to watch area teams compete to prepare the best tasting barbecue. Admission for the public is free, and guests can expect live music, artisan vendors and a cornhole tournament. Beer and barbecue will be available for purchase, and 100 percent of beer proceeds will go to Big Brothers Big Sisters.
«Read the rest of this article»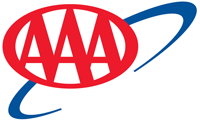 Nashville, TN – The Tennessee gas price average remains unchanged from last week. The Tennessee Gas Price average is now $1.94 which is three cents more than one month ago and 46 cents less than one year ago.
"We are heading into the fall driving season where we typically see a drop in demand due to fewer road trips. A continued drop in demand should lead to a decrease in prices at the pump," said Megan Cooper, spokesperson, AAA – The Auto Club Group. "However, some volatility at the pump may be possible this week as Tropical Storm Beta heads toward the gulf coast later today."
«Read the rest of this article»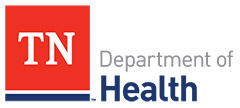 Nashville, TN – On Wednesday, September 23rd, 2020, the Tennessee Department of Health (TDH) reports that there have been 180,083 confirmed cases of COVID-19 Coronavirus. That is an increase of 1,324 cases from Tuesday's 178,759 There have been 2,192 (+14) confirmed deaths in Tennessee because of the virus.
FORTY FOUR new cases of the COVID-19 Coronavirus have been reported in Montgomery County. The total is at 2,971. There has been forty three deaths in Montgomery County due to the virus.
«Read the rest of this article»
Clarksville, TN – The Alzheimer's Association is inviting Clarksville residents to join the fight to end Alzheimer's by participating in the Alzheimer's Association ® on Saturday, September 26th, 2020.
The Clarksville Walk to End Alzheimer's continues, but instead of hosting a large gathering, the Alzheimer's Association is encouraging participants to walk as individuals or in small groups on sidewalks, tracks and trails across the Clarksville community.
«Read the rest of this article»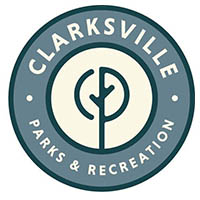 Clarksville, TN – Clarksville Parks and Recreation has begun planning for the 2020 Clarksville Christmas Parade, scheduled for Saturday, December 5th, 2020 in Downtown Clarksville. The public is being asked to decide on critical pieces of the event.
Each year, the parade, hosted by the City of Clarksville and Montgomery County, has a central theme that guides the decoration of vehicles and costumes of participants. This year's theme will be decided by the public through online voting. Options include gingerbread houses, Polar Express, songs of Christmas and snow globes.
«Read the rest of this article»

Clarksville, TN – An impromptu New York City visit and a heartfelt thank you note helped to spark a recent donation of 16 Frank Paulin photographs to the Austin Peay State University (APSU) Art Collection from the renowned Bruce Silverstein Gallery.
«Read the rest of this article»